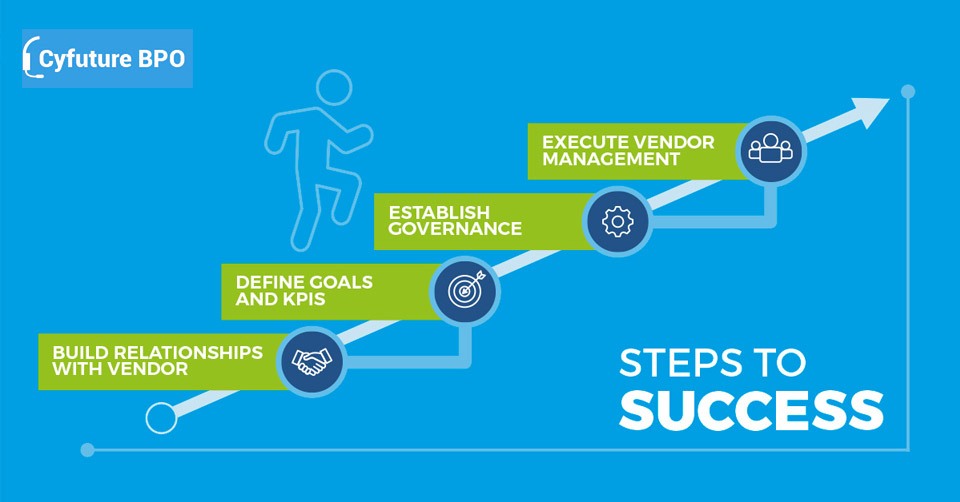 A successful outsourcing strategy can contribute to process improvements, cost containment, reduced time-to-market, expanded talent pools, improved focus on core business and so on. If you too are running a business process outsourcing company, you need to understand the strategy, the client's needs and requirements, choose the right employees according to the tasks and finally make an informed decision regarding the management of the project. It's difficult for those who are initiating the offshore strategy for the first time, as they need to know the risks associated with that and the solution for the same.
In this post, we list 5 steps following which you can plan a strategy and maximize the opportunity for outsourcing success. Take a look.
1. Define Objectives
In order to gain success, you need to define clear objectives for your BPO company to grow. Measuring the goals help you to illuminate your business values and provide a suitable working framework which includes the client details, type of outsourcing model that needs to be used, and the levels of risk that might come across. Already defined goals can help you to monitor better, take correct decisions and also project your future performance. Therefore, to gain all this, one needs to define objectives and goals to perform better and meet the deadlines.
2. Keep a Track of Benefits
Before initiating the business, you need to make sure about the benefits that you're going to get out of it. You must be aware of the outsourcing projects you need to take care in order to gain success. There are other factors too that benefits your BPO company, however, you need to look for highs and lows in your business to identify the affected areas and maximize the best practices. This will help you out to optimize the offshore benefits and limit liability for long-term results.
Read Also: 5 Reasons Healthcare Need to Acquire BPO Outsourcing
3. Manage the Risks
A successful business strategy ensures about the risks that might come up and degrade your services. It is, therefore important to make a list of potential risks and manage them based on their expected impact on your business. Make use of updated technologies and experienced professionals who understands well about the type of risks that might come across their way while dealing with offshore outsourcing. Actively monitor the risks and take proactive measures to nullify their effect on your business. When the risks are fully defined, known, categorized, fully documented, you'll be able to eliminate the risks and gain long-term success.
4. Incorporate an Effective Outsourcing Model
One of the most important steps in achieving success in your offshore outsourcing business is by using an effective model of outsourcing which is proven to be successful meets your business requirements. Though there are different models available, you need to choose one according to your strength, appropriate applications, simplifies your tasks and which is easy to use. Also make sure that it is updated model that best fits the client's requirements. In addition, select a trusted vendor to choose an effective outsourcing model that helps in ramping up your business. Also, make sure it is cost-effective and do not require maintenance.
Read Also: Why Should Businesses Outsource Their Technical Support
5. Set Realistic Expectations
After when you've set everything including objective, the effective model of outsourcing and the list of potential threats that might come across, you must set realistic expectations. You need to re-visit to make sure everything is in place and going in a smooth way. You need to look for other factors that contributes to success of your BPO company such as infrastructure, increased communication costs, resources, essential equipment, redundant oversight, and host of other hidden costs that can bring your business down in the end of the financial year. Those who set realistic expectations never suffer, save a lot and ensures continued support for your offshore strategy.
The Final Word
In order to gain success in call center outsourcing companies, it's important to follow the above mentioned steps. In addition, motivate your employees to handle the work pressure and contribute to the company's success. You can also provide them trainings and seminars attending which they can upgrade their skills and cope up with the new technologies leveraging in the current IT scenario. It's advisable to look for ways that pave path to success and help you achieve your goal within the expected time-frame.