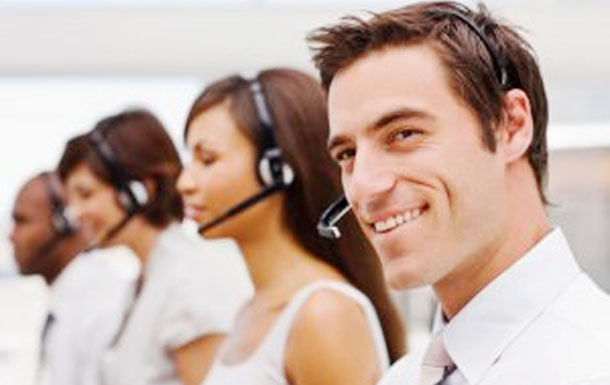 Today, insurance carriers are facing pressure from regulators, related to market conduct and producer licensing. To achieve service excellence and adopt industry best practices, the Business Process Outsource specialists are much needed. BPO outsourcing, the outsourcing of a business process or line, boosts business performance by reducing the costs, accelerating transformation, increasing the quality, and creating a flexible response. However, if you are thinking of outsourcing your business, there are plenty of things you need to look for in BPO partner. What are those and how it will help, to discuss, here is a blog post that lists seven things you need to know before considering any call center outsourcing services. Take a look.
Read Also: Call Center Outsourcing Can Ensure Efficient Business Continuity Management
SAS 70 Certification
The SAS 70 Certification is one of the most important things that a company should look for before selecting any BPO firm. The certification signifies that a service provider or organization has adequate safeguards and controls when they process data or host, related to their customers. Developed by the AICPA (American Institute of Certified Public Accountants), SAS 70 reports are critical to the companies which are involved in exchange of confidential information and use web-based software apps. The SAS 70 audit report attests the completeness and adequacy of the internal controls of SAS vendors for protecting data. A level II ensures the stated controls and that are also been tested.
Experienced and Expert Staff
Experience itself speaks a lot for every person. And this is so true and required in today's changing world and increasing complex insurance and financial industry. Remaining up-to-date with latest technology and changing industry requirements is challenging. So when outsourcing your key business functions to a BPO firm, make sure to look for a BPO outsourcing company that stays current with the industry trends and processes and has a skilled and experienced staff. Because technology and staff goes hand-in-hand.
Read Also: How Can Business Process Outsourcing Help The Logistic Companies During Their Tentative Times?
SLA – Service Level Agreement
Service Level Agreement or benchmarks guarantee a work from an outsourcing partner within a stipulated timeframe. They ensure that a BPO firm will complete the work accurately and on time. The company, which is outsourcing their work, make sure that SLA should be well defined in the scope of work, and both of the parties should be aware of what will happen if the SLA or service level are not met.
Ability to Accurately and Efficiently Manage the Work
Before signing any documents with a BPO firm, check out whether that company's staff is proper with appropriate number of employees. Whether the employees will be able to manage the load/volume of work with high quality or not. A company should also look for practical working ethics of employees. However, do check that a BPO firm have previously did similar projects or not.
Infrastructure
The BPO company infrastructure is also among the most sought-after things that comes under the checklist. The production facilities, communication infrastructure, electricity back-up, transportation, availability of resources, and similar aspects need to be checked before choosing an outsourcing partner. This will not only depict the image of a company but also of the country of the outsourcing firm. If a country is highly developed with proper facilities and infrastructure, the service providers of that country will obviously in a good position and will service their clients and employers with better facilities.
Culture and Management
Before making a choice, find out about the culture and management of the company, as different BPO outsourcing companies have different work environments. The marketing and management practices of a company will depict the company's work culture. However, it is suggested that always look for such a BPO firm that work on characteristics like hard work, motivated employees, flexibility in teamwork, and ethical values. Choosing such company will surely result in a great work and partnership.
Rights and Patents
It is important for an outsourcing firm or vendor to first understand and comply the required intellectual property rights and patents. If a country does not follow laws and regulations protecting and governing intellectual property confidentially, then it will lead to the loss of company data and valuable information. So, before taking any call center outsourcing services, make sure that the BPO outsourcing company sign the confidential agreements and comply the standards and regulations too.
Wrapping Up
These are some key considerations that you should keep in mind when choosing one of the best BPO outsourcing companies. A company should critically analyze the political and legal conditions of the country, financial growth, and economic stability. So, do not just choose a good BPO outsourcing company, but also look for a good country where you can see a long-term future potential.