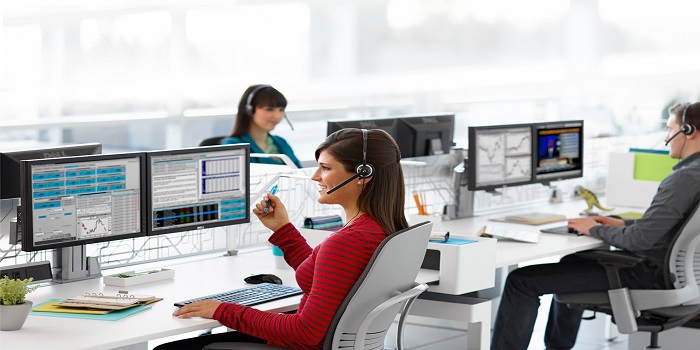 A proper and well thought-out customer acquisition strategy is vital to the positive scalability and expansion of any business. Businesses, both well-established and start-ups need to penetrate to new territories and zones in order to stay relevant in today's competitive market space. A business might have great products that sell themselves, but one still needs to have an effective marketing strategy and a sound CRM framework to stand out from the rest.
Most experts related to the b2b outsourcing world agree that the cost of acquiring a new customer is in some cases 5 times more than it is to retain an existing customer. Another study indicates that increasing customer retention by a degree of 5 can scale up the profits by more than 25%, at the least. Therefore, it is imperative that businesses need to focus on customer retention as well as initial conversion since acquisition and retention are the two sides of the same coin.
One needs to approach customer acquisition with a solid plan. Depicted below are 4 steps for businesses to acquire customers differently by driving progress toward strategic goals.
Establish engagement
It is futile to imagine a scenario where a first-time visitor visits the website and automatically buys a product. Prospective customers need to be fully aware, engaged and go through the sales funnel before purchasing any product or service. To attract more customers, the importance of building intimacy and engagement cannot be overstated.
Read Also: BPO Outsourcing: Guidelines for the First Timers
It is a plain simple fact that nobody wants to buy from a business that does not treat their customers as they should. According to one research, 70% of the buying patterns are based on how the customers feel they are being treated.
First, one should put in efforts to divulge the customer's pain points and then businesses can create opportunities for themselves by delivering solutions to these problems.
Successful bpo outsourcing companies usually take part in informal conversations with the existing customers over the various interactive channels. And then create a roadmap with the marketing team to develop accurate buying personas.
Understand the customer sentiments
Customers are very keen on expressing their views on the social media. There are also self-proclaimed reviewers that dissect the pros and cons of a product or service. Many outbound call centers employ various social media monitoring tools to track the public sentiments.
One can also facilitate an online forum where customers can know about the brand and its product, interact with each other and express their views.
Limit spending
Though customer acquisition can prove to be a costly affair it does not necessarily have to be. Businesses need to limit and learn to monitor spending. Many amateur bpo outsourcing companies make the mistake of hiring an unnecessarily large sales force.
In many start-ups, due to the availability of a limited budget, the founders themselves are involved in as many sales calls as possible. This is because these new age entrepreneurs understand that they are the one that has the ability to change the product, change the message and positively react to what they have experienced in the failed sales calls. This is where big companies can learn from these start-ups.
In addition, one can also use the various lead management software available in the market to attract prospects and nurture leads effectively. These software applications can perform the tasks of many SDRs (Sales development reps) alone as well as align customer data for future projects.
Read Also: Your Key to Success: BPO Outsourcing
One should find the best growth recipe for a particular business niche, explore and experiment with different acquisition channels. And then analyze the results and decide what needs to remain and what needs to let go.
Educate prospects
Gone are the days of the old sales model. Today prospects are keen on researching about something before purchasing. Technologies had empowered customers to the point that they are the one that decides what should be available in the market.
Rather than persuading prospects, businesses need to become their trusted partners. Sales should be an opportunity, not an obligation. The sign of a successful and mature bpo outsourcing firm is that they try to make aware and educate prospects without the intention of pressurizing them to make a purchase.
Conclusion
There is no doubt that customer acquisition plays a very important role in the growth of a business. Any enterprise, no matter how big or small, has to have a continuous and consistent stream of newly acquired customers in their sales funnel but it should not come at an expense of a customer's trust. One should try to form an intimacy and engagement with the customers and be able to heed to their sentiments.