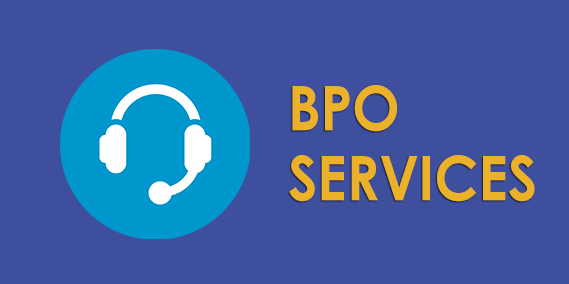 Outsourcing is assumed to be a magical mantra for businesses to make them more profitable and successful. But, things are not the way they are thought of. If this is your first time to approach the amusing world of outsourcing, get ready for some hard lines that will help you in making your decision in a more logical and rational manner.
BPO outsourcing is not limited to big organizations only, not anymore. Small and medium businesses are scaling up their revenue by availing services from renowned players in the outsourcing sector. Call centers are flourishing in every business type and companies are now considering third-parties for outsourcing purpose.
There are inbound call centers that offer call handling service for companies facing high volume in customer calls. Then, there are outbound call centers that specialize in reaching out to the customers by calling them. So, a lot of things have come up in last few years and every day new firms are looking to join the outsourcing club. This blog is meant for the business owner like you who want to have a second opinion before they consider outsourcing as a viable alternative. Let's see the guidelines you as a first timer should follow for successful outsourcing:
i. Have the clarity
BPO outsourcing is nothing but delegating your business operations to a third-party vendor in order to cut-back your cost. Just before you think to outsource, ensure to track and monitor your business demands and see if they are lucrative. To avoid any kind of ambiguity, always make sure to pre-plan your outsourcing strategy and list all the business operations you wish to delegate. Having a clarity and planning your outsourcing strategy right from the start give you an upper hand in crossing the obstacles that might come your way.
ii. Check the background and shortlist
Read Also: Your Key to Success: BPO Outsourcing​
Now you have got the clarity of the business requirements. It's time to search and connect with various service providers in the market. Request them to make a proposal proposition for your business demands and compare them. At the same time, ensure to run a background check on the shortlisted vendors by gauging their names on different platforms such as social media, testimonials, and websites. This offers you the transparency you wish to have before choosing a vendor.
iii. Cost
This is perhaps the most intriguing step of all. Make sure to see if the outsourcing partner is offering the return you expect on the investment. See what all metrics are considered for the pricing. Always remember that your partnering firm should offer quality work that can offer value to your business.
iv. Start with minor projects
As a beginner in the outsourcing industry, you would not want to risk everything in the first step only. Be wise and start with smaller tasks for your outsourcing partner. See if the vendor is able to meet the quality and other aspects it has been bragging about. Also, offering smaller projects will also avoid any likeability of suffering a big loss if your outsourcing partner is incompetent.
v. Perfectionism
To guarantee a hassle-free operation in the future, ensure to measure all the security tactics adopted by your outsourcer. Do a stringent check on all the legal factors and look for any bottleneck in the process. Achieve the level of ideal business process in order to accomplish the business goal you expected from outsourcing.
Read Also: 5 Finest Practices to Reduce Cyber Crimes in BPO Companies
vi. Crystal clear communication
It does happen with the businesses that they do not keep a clear communication with their outsourcing partner, which may result in the loss in terms of money and trust. Also, lack of communication can result in loss of customers that is not tolerable to any business. Hence, make sure to have a smooth line of communication with your outsourcing partner.
Summary
Outsourcing is a fantastic concept and is helping a lot of business owners in recent few years. Business owners and professionals consider outsourcing as a boon to their problems of reaching the overseas customers without any hassle. Although, outsourcing has its implications in the domestic market as well, the main reason behind the global BPO sector touching a revenue of around 200 billion dollars in next 4 year is the interest of companies expanding their reach in the overseas market.
You may be looking to do the same i.e. trying to explore and exploit the overseas opportunities for the betterment of your business. So, considering the factors we just discussed will keep you in the safe zone. If you have suggestions or questions reach us in the comment sections below. We will love to help you out further.