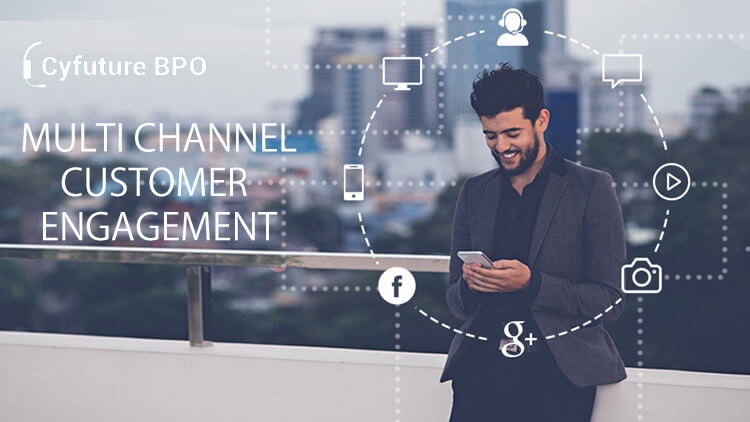 The confluence of latest communication technologies has undeniably enabled businesses to explore new avenues of opportunities. Not only have these communication technologies paved the way for better customer-brand engagement frameworks, but have also allowed businesses to develop better, more exhaustive understanding of the pivotal factors that are influencing customers' expectations, choices, preferences, and needs. Apart from these strategic advantages, latest communication technologies have even made it possible for businesses to compete in distant target markets. That's why industry veterans advocate usage of multichannel communication in the business world.
Now, when you talk about customer-brand engagement frameworks, Business Process Outsourcing (BPO) companies unquestionably acquire the center-stage. Although it is so true that each successful BPO company has started counting on latest communication technologies to communicate with customers, nonetheless it must be ensured that these communication frameworks are adeptly drafted and executed. If you would pay too much attention to a specific channel, then you are (in a way or other) risking your business and rapport with each customer, and that's why it is crucially important to draft excellent multichannel customer engagement frameworks that pay equal attention to all the communication channels that are prevalent among your customers. Once you have drafted an excellent multichannel customer engagement framework, you are perfectly positioned to achieve every organizational target you have ever aspired for!
Let's glean through compelling benefits ensured by multichannel customer engagement frameworks.
Minimize the burden of your voice-based support teams: Your voice-based customer support teams have often highlighted their concerns about how inconvenient it becomes for them to handle high call volume on some special occasions. Call volumes peak up especially during festive seasons or whenever you would roll out some attractive deals on your offerings, and it often becomes a complicated task for your voice-based customer support professionals to handle such a situation adroitly. Herein, multichannel customer engagement framework can help you minimize the burden of your voice-based customer support teams, that too in the most cost-effective and adroit manner.
Reinforce your bonds with every customer and prospect: Before elaborating upon how multi channel engagement frameworks help you reinforce bonds with crucial stakeholders, let's, first of all, understand the fact that all the successful B2B call center companies are relying on multi channel communication frameworks to take their bonds with customers on to a more reinforced, personalized level. It is so obvious that when your customers would be blessed with numerous options to establish conversations (as per their will!) with you, then are actually reinforcing your bonds with them. Thus, multichannel customer engagement frameworks actually ensure you reinforced bonds with crucial stakeholders, customers!
Read Also: Why Startup Enterprises Must Embrace B2b Outsourcing?
Gain a better understanding of what your customers expect: Nothing can you achieve in the business world if you fail to understand your customers. Now arises a simple question, how on earth can you actually develop an understanding that is comprehensive in nature as it relates to monitoring and tracking customer expectations? The answer is quite simple that you need to communicate with customers, that too on a regular basis. Herein, multi channel communication can actually warrant you elaborate understanding and exhaustive perspective into your customer expectations.
Earn great reputation in the business world: Needless to elaborate upon, companies across the world (no matter what their area of expertise is!) are in quest of earning a great reputation. In quest of achieving this, they are taking numerous actions that can pave the way for more popularity in good light! One of the most trusted stratagems that have actually helped businesses in this context is multichannel customer engagement. Each reputed BPO company worldwide would be in wholehearted agreement with the fact that they have experienced radical changes once they have embraced multichannel communication technologies.
Read Also: 7 Things You Need to Know Before Selecting a BPO Firm
Maintain improved cost-efficiency: In the end, your organizational efficiency and performance would be measured on how much have you been able to save! If you are unable to maintain a healthy profit margin, then you are actually doing injustice to your organizational capability and business acumen. That's why your focus should ideally be on minimizing unnecessary expenditures. You would be surprised to know that numerous trusted B2B call center firms across the globe have actually realized this target by embracing multichannel customer engagement. It can help you maintain improved cost-efficiency, and that's why this aspect deserves your attention!
Read Also: The Secret Behind Effective Teamwork In B2b Call Center
Conclusion: Considering all these strategic, compelling, and amazing benefits of multichannel customer engagement framework, it can be deduced that it is a force to reckon with!