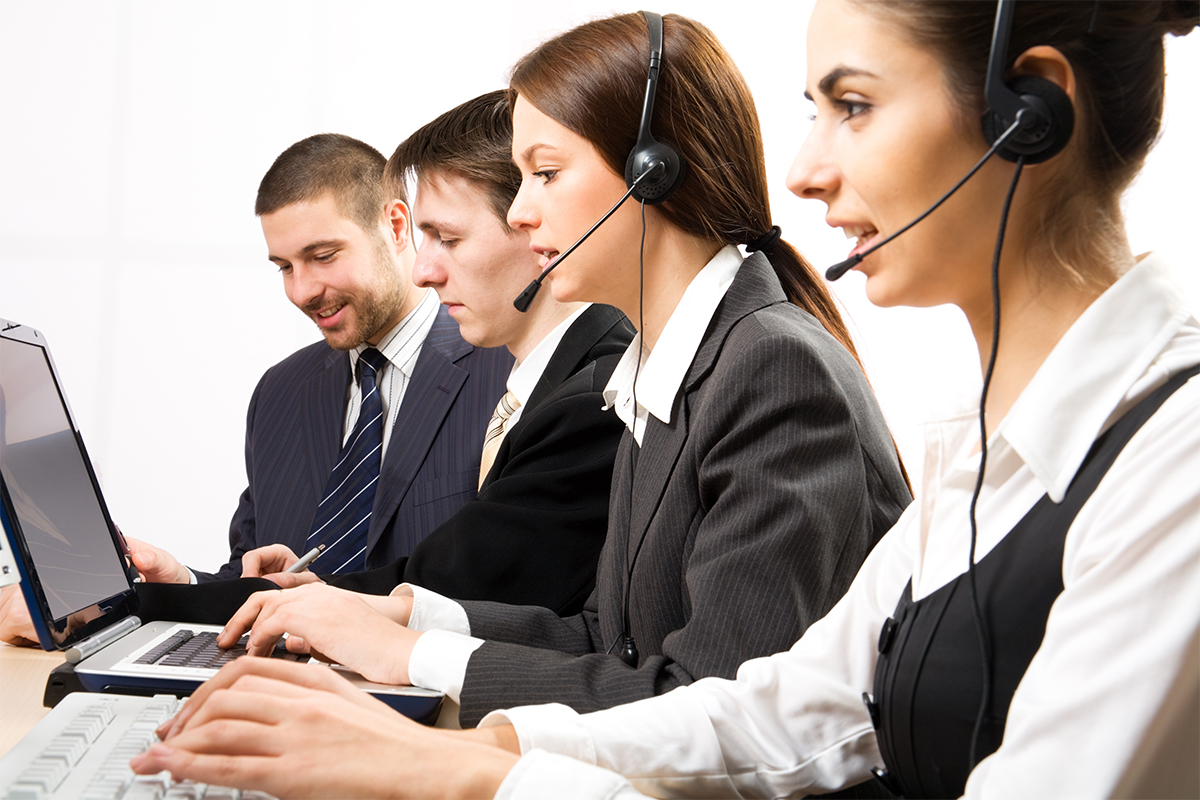 Gone are those days when customers used to expect; nowadays they demand! They not only demand personalized and timely guidance from businesses, but they also demand efficient customer service solutions through every communication channel. As customers have become much more demanding than ever, it becomes slightly challenging for BPO organizations to manage customer data immaculately so that they can deliver highly immaculate solutions through varied communication channels. This strategic objective can be achieved only if BPO firms have perfect combinations of savvy business practices, dedicated customer service professionals, and optimum technologies. Therefore, most BPO firms are showing special inclination towards efficient CRM (Customer Relationship Management) software that can pave way for greater, mesmerizing, and value-centric customer service experience.
Customer relationship management software can help BPO call center companies in plenty of ways. Not only CRM software can ensure robust security and management of customer data, but they are also helpful in delivering unmatched class of value-centric customer support solutions. Apart from these competitive advantages, CRM software can also enable BPO firms to deliver immaculate solutions to customers in the quickest possible manner. In fact, the usage of CRM software can make it quite easy for BPO firms to deliver appropriate, relevant, and immaculate assistance to customers. Given below are five ways in which CRM software can help BPO firms deliver great customer service experience.
Management of customer data: It is the most advantageous aspect of making use of CRM software in BPO companies. Unquestionably, we have witnessed the recent increase in volume of customer data, and it has become quite problematic for businesses to manage these data with utmost security and proficiency. Herein, CRM software can help BPO firms extensively in not only storing varied types of data related to customers' association with their brands, their purchase history, or service requests, but also in processing all these data to know more about customer purchasing behaviors. Hence, CRM software can help you manage customer data proficiently.
Comprehensive analysis of customer feedback: Customer feedback is certainly an important business aspect that can tell you a lot about customers' opinions with respect to your business offerings. More importantly, customer feedback can educate you about the loopholes in your customer service models, and therefore, most organizations rope in outside surveyors or agencies that can help them conduct customer feedback surveys comprehensively. You must know that you can avoid making those huge expenditures on outside agencies if you have efficient CRM software. Your professionals can easily store the data that can tell you a lot about what your customers want, what they expect, and what are the areas that need your urgent attention.
Data-driven customer insights: Undeniably, organizations are vying hard to know more about customers' investment habits, purchasing behaviors, and other factors that can potentially govern customers' purchasing decisions. To develop comprehensive customer insights, organizations even collaborate willingly with outside agencies. All these insist enterprises to shell out plenty of dollars, and this is something that you must put an intact tab on. By using CRM software in BPO call center companies, you can easily develop data-driven customer insights as these software can help you store, process, categorize, and organize varied types of data in structured format.
Timesaving benefits: Efficient web-integrated CRM software in BPO companies can be extremely useful as it helps both businesses and customers in saving their highly valuable time. If your business has efficient CRM software, then your customer service representatives can easily store or upgrade information following every customer service exchange. This will enable rest of the agents to know exactly about how customers can be delivered more personalized solutions. This undeniably ensures timesaving benefits for your customers as well as the professionals employed into customer service.
Improved organizational performance: First of all, customer relationship management software can help you maintain and manage customer data with utmost proficiency. In fact, CRM software can help BPO firms manage their customer engagement functions quite adeptly. Apart from this, CRM software can also enable your customer service agents to deliver more personalized solutions to customers in the quickest manner. All these would certainly, ensure enhanced operational efficiency, entrepreneurial speed, and business agility. Hence, CRM software can ensure improved organizational performance.
In short, CRM software can help BPO call center companies deliver great, mesmerizing, and value-centric customer service experience.