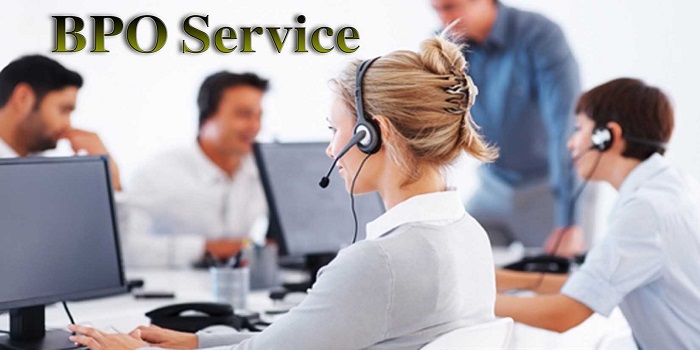 Outsourcing your business tasks to a third-party vendor seems like a fascinating idea. And why not? The benefits that are strung with outsourcing draw many business owners (maybe you too!). You can save a lot of money for your business and get a direct access to a workforce of skilled professionals. Along with you can also shift your focus back to the tasks that are core to your business, which, in turn, increases the overall productivity of your company.
But, not all outsourcing experiences go hand-in-hand with each other. Some of the businesses experience an impeccable level of service and consider outsourcing as a brilliant strategy, while others feel differently. It may have happened that the business function which you have outsourced have not generated the expected results, rather shown much lousy performance than before (in-house). So, while hiring and handling the BPO services provider business owners should keep a couple of things in mind.
In this blog, we are going to give you a walkthrough on how can you make your outsourcing strategy a success by handling the delegated projects with effectiveness and precision. Let's start:
The real face of call center outsourcing services
We will start by giving a definition which is neither too complex but that offers a clearer picture of this business strategy.
Outsourcing is the management of one or multiple business functions that involve parties such as primary vendor, customer, subcontractors, and allied third party to either craft or deliver the project within the stipulated time frame.
Basically, there are three pivotal parties involved included in the outsourcing process; the client (you), the BPO services provider (outsourcing partner) and the contract itself.
It happens quite a lot that your company's bottom line is often misread or misunderstood by your outsourcing partner. You may aim to provide a sterling service experience to your customers but your business partner only focuses on rendering the service/product in the desired time frame. This degrades the brand value of your company drastically.
Hence, to ensure a positive outcome, you need to devise a plan quite stringently. Details such as project's status, the performance, resources allocated (money involved), and bottlenecks should be kept in mind and tracked continuously to keep a steady hand on the call center outsourcing.
Listed below are some of the hacks that are going to help you in the management of your outsourced project and make it a success:
1. Set goals and document everything
The baby step in the whole outsourcing process is deciding why you want to delegate the business functions. Understanding the actual bottom line of your outsourced task helps in assisting your outsourcing partner regarding what should be done and how. Be clear about your service deliverables and the time-frame you wish to beat.
Documentation of any project avoids any mishaps in the business process at any level. Ensure to keep a systematic paperwork regarding the outsourcing process. Also, include your expectations from your business partner in the papers. In the documents, make sure to mention the top objectives you wish to accomplish through outsourcing.
Read Also: Planning to Acquire BPO Services? Points to Consider
2. Give the freedom, but keep a watch
When you decide to tie-up with an outsourcing company, you would make sure to check its reputation, performance, and capability. So, delegating your business tasks to such proficient company only demands trust factor from your side. It's good to give inputs for improvement, but when you offer too much of your opinion on everything, it can really make your outsourcing team mad. So, give them space and let them work. Just provide the insight of your bottom line and an in-depth knowledge of your offerings.
Since it is your business's task, it becomes paramount that you keep a uniform track of the overall process. For this a transparent communication is imperative. Ensure to either drop a mail, make a call or arrange a video conference with your outsourcing team to take feedback and note the status of work. This offers an edge in weeding out any bottleneck that is present and keeps a fix on the overall efficiency.
3. Examine the progress and place your staff
Your responsibility does not end with the delegation of business functions to a competent outsourcing company. It is crucial that you keep a close watch on the development of each phase. Assign quantifiable metrics to find the real impact of the outsourcing.
It is also recommended to possess an individual or a couple of experts from your own company that can get indulged in the overall process with your outsourcing partner. This offers your team an upper hand in making the offerings more superior.