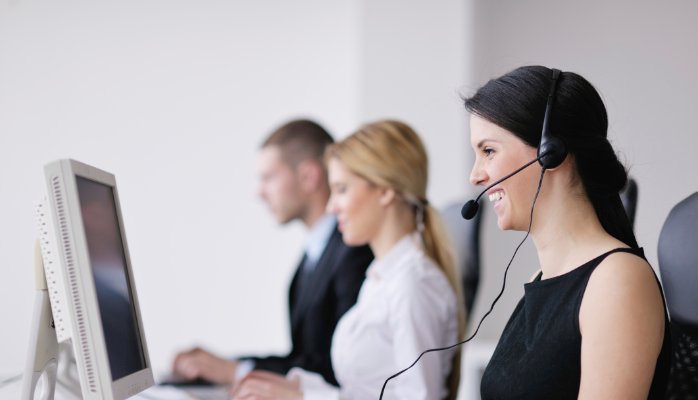 Undeniably, no corporate can expand and prosper without taking care of its customers. Clearly, loyal customers are the most important asset of every company. However, for changing your customers into a loyal one who sticks just to your company even after being aware of other companies that provide services or products similar to yours at competitive prices is nothing like shooting fish in a barrel. Hence, generally, every big corporate house hires the business process outsourcing company to accomplish one of the quintessential constituents of their success.
Yet, there have always been certain myths regarding various things related to business process outsourcing company which makes one think twice before hiring it or working in it. Hence, in this blog post, we will bust some of the most popular myths related to BPOs for now and forever. Take a look.
Myth: There is no long-term career opportunity in BPOs and thus one should just work in call centers for quick monetary gains for some time.
Reality: Just like every other career sector, BPO sector to offers a promising job. In fact, there are many posts and a complete hierarchy of positions. Mostly, there are certain targets that call center agents are assigned. If a call center agent is doing exceptionally well by completing the given targets, they not only get rewarded and recognized for the same but are also given promotions quickly. Not just this, BPO sector also offers better salary package even to complete fresher. Many people are often seen switching their field of the job by entering in the business process outsourcing company as it pays better salary packages and other fringe benefits.
Myth: The BPO job is only for those who can speak English fluently in the British accent.
Reality: The BPO sector has gone through a significant change in past few years. The call centers don't just handle calls for foreign countries but for domestic countries as well. Hence, language is not at all a barrier. However, yes if one has good English speaking skills he will get a handsome salary in this sector. Moreover, there are many other processes as well apart from the voice processes like invoice processing and some research work.
Myth: The work is monotonous and stressful. There is nothing interesting and one finds it hard to find some motivation in this job.
Reality: This myth is completely baseless. Yes, the work might seem to be very routine and boring to some but that will happen only if the person doesn't like having human interaction.
The job is really interesting and motivating for those who love interacting. The agents talk to different people to complete their targets. However, the work initially might feel stressful as it requires you to be very active.
Read Also: 7 Steps To Successful Business Process Outsourcing
Myth: The BPO employees face various health problems due to odd timings.
Reality: The reason of people getting prone to health problems is the rising pollution and stress. This can happen in any kind of job. In fact, getting adjusted to night –shift or odd timings would be a bit of a problem in the initial week. After a week or two, the body itself gets adjusted according to your timings.
Moreover, every b2c or b2b call center provides good nutritional advice. They invite nutritionists and doctors to see each of their employees individually.
Not just this, they also provide food for free or on minimal rates to ensure a healthy diet intake of their employees.
Myth: Working in business process outsourcing company is unsafe for women.
Reality: The timings of business process outsourcing companies are considered to be very odd as the call center works 24/7 and employees work in night shifts as well. Hence, working in a BPO is believed to be unsafe for women. However, in reality, every business process outsourcing company takes special care of the woman working at night. There is also a facility of pick and drop given to all the employees of a BPO.
Read Also: 5 Steps to Gain Success in Outsourcing
In brief, every job has its own limitations and motivations. If one has good communication skills, dedication and patience then the chances of growth are endless. Thus, the aforementioned myths were the most popular ones and hopefully, now the clouds of doubts pertaining to them would have had gone away from your mind.
Moreover, the call center companies keep their clients' and employees' satisfaction at priority. If necessary, they don't think twice before making changes to the infrastructure, work environment or the workplace. Moreover, they also reward the deserving employees of their company.
Hence, if you were thinking of dropping your idea of joining or hiring a call center, you surely should not drop it now.