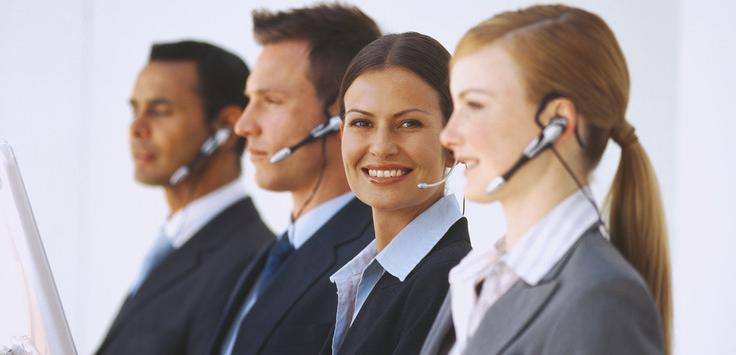 The current business scenario — extremely volatile global market, highly competitive landscape, and ever changing consumer behavior — compels businesses to streamline their mission-critical functions as per latest business dynamics, market influences, and customer expectations in order to achieve augmented entrepreneurial speed and business agility. As innovation and expertise have taken the center stage, no organization can afford to have reluctant attitude towards outsourcing.
In fact, outsourcing is regarded as a strategic tool that helps businesses in not only accomplishing several non-core yet mission-critical functions proficiently, but also in channelizing their overall resources, energy, and time on crucial competencies. Besides all these, outsourcing also ensures enhanced operational efficiency, improved organizational performance, maximized profitability, and reinforced business bottom lines. Therefore, numerous blue chip companies and government-owned enterprises collaborate with reputed BPO companies. However, it has been observed that BPO firms nowadays have to struggle a lot to deliver as-desired or as-specified solutions to clients. The major reason behind this tragedy relates to the inefficiency of BPO firms as it relates to integrating success-driven workforce management strategies in a solution framework. This blogs elaborates upon how BPO firms can ensure efficient workforce management strategies.
What is Workforce Management?
Workforce Management (WFM) is generally defined as an integrated set of initiatives, strategies, processes, and policies used by an organization to improve efficiency or productivity at organizational, departmental, or individual level. Basically, it involves the actions taken by an organization to ensure highly productive workforce. If an organization has efficient workforce management strategies, then it can easily ensure accomplishment of varied functions (core or non-core) in a highly cost-effective, efficient, and competent manner. Importantly, efficient workforce management strategies in BPO companies can ensure improved operational excellence, enhanced organizational performance, better overall reputation, and increased customer satisfaction score. Therefore, BPO firms are vying hard to incorporate and execute efficient workforce management strategies.
Evolution of Workforce Management
Workforce management is relatively a new term in the business world. Earlier, entrepreneurs and decision makers used to focus upon other crucial topics, such as Supply Chain Management (SCM) and Production Planning System (PPS). However, with the advent of globalization, the focus shifted towards Enterprise Resource Planning (ERP). Later on, as the cost factor became a crucial business determinant, managers turned their attention to Human Resource (HR) related issues, and thereafter, workforce management has become a crucial business aspect of personnel-intensive industries.
At present, WFM is regarded as a subset of Human Resource Management (HRM), and it covers all the aspects that decision makers need to be aware of in order to ensure or maintain highly productive workforce, including planning, scheduling, staffing, mobilizing, and supervising. In BPO and various other industries, workforce management is all about pairing right talent with any business specific activity or function. All these will ensure competent accomplishment of business functions within specified or expected timeframe.
How BPO Firms can Ensure Efficient Workforce Management?
There is no denying to the fact that BPO companies help businesses across domains extensively. Not only BPO firms ensure enriching business intelligence and analytics-driven solutions to clients, but they also help entrepreneurs gain accurate insights regarding the ways in which varied mission-critical functions must be performed, managed, and monitored. To help clients leverage strategic benefits of outsourcing, it becomes a must for BPO firms to incorporate and implement highly effective workforce management strategies. To ensure the same, outsourcing agencies need to be extra careful about these factors.
Standardization of policies and processes: Nothing can be more significant than ensuring standardization of polices and processes at organizational level. This is the first step towards ensuring consistency and transparency, which will help you maintain a highly productive workforce.

Automation of time & attendance tracking: Certainly, automation of time & attendance tracking in an organization ensures healthy and transparent work-culture. This is a must to ensure efficient workforce management in BPO companies.

Pay attention to self-service options for employees: In other words, empower your employees to keep track of their leaves, cite IT helpdesk requests, or schedule meetings with any professional (within an organization) as and when they want to.

Embrace job rotation technique: A success-driven technique that not only promotes flexibility, but also helps in maintaining cordial and friendly relationships amongst employees of several teams. More importantly, job rotation can be a helpful technique to put a tab on employee attrition.

Ensure flexibility in shift timings: This is yet another crucial aspect of employee empowerment that ensures enhanced business agility and organizational flexibility. Importantly, flexible shift timings will help your employees maintain a good balance between personal and professional life.
All these workforce management strategies will help BPO companies maintain a productive workforce.