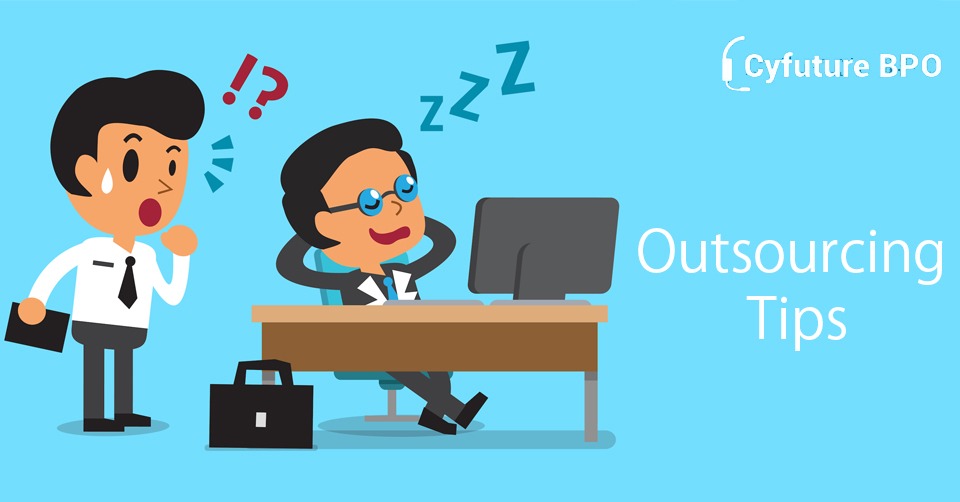 At times, daily routine becomes boring and a bit hectic due to which employees feel frustrated and lags behind the target. To avoid such situations, the outsourcing companies need to implement trainings, seminars and workshops to help their employees gaining interest while performing their work. In addition, these trainings are also beneficial to improve your employees' skills and to make them productive. These seminars, workshops or the trainings can include the latest technologies that most outsourcing companies are using. This way, you can engage your employees and motivate them by showing that their company values them and their skills. Although the companies that provide trainings have generally a lower turnover rate, still the first area that they target is the educational trainings for their employees. This will not only help you to enhance the skill-set of your employees but also help your clients who need outsourced customer service for efficient and effective work delivery. Apart from trainings, there are few other tips following which the bpo companies can train their employees in a cost-effective budget.
1. Find-out the Needful Areas and Goals
Before starting any training sessions in your outsourcing company, make sure that you know the target areas or the weak points of your employees according to which you're going to conduct the training sessions. Choose the selected areas which you think will be beneficial for your employees such as information on latest technologies used in bpo outsourcing companies, software to enhance their work, the ways to make yourself more productive and efficient for the company. Once you're aware of those gaps, you are open to explore the training sessions.
2. Training outside your Company
There are several options that you can offer to your employees for attending training sessions in order to enhance their skills. There are associations that offer low-cost or free trainings to the association members. Other budget-friendly options includes conferences, meetings, and seminars which covers almost both general and specific topics. If you're in doubt, you can check with other companies in your own industry to get an idea how they train their employees in a cost-effective way.
Read Also: 5 Steps to Gain Success in Outsourcing
3. Pairing Teams and Employees
One of the best ways to give trainings to your employees that too in a low budget is that keep looking for in-house employees who perform better than others irrespective of different teams. You can ask those efficient employees to provide the trainings to others who are lagging behind in their work. Developing an in-house training conducted by your own employees is the best way to learn new things in a cost effective way. This way, you'll not only save money on travel, and renting office but also on hiring expensive trainers. These trainings can be attended by existing employees as well as the new employees.
4. Technology-Based Instruction
Another way to train your employees by making use of Internet. As we all know, that outsourced customer service is in demand, these companies should prepare themselves to create a competitive edge in the growing market. The Internet gives a lot of opportunities to learn new things whether it is related to building customer relationships, learning newer technologies, and so on. The information provided on the Internet is productive, efficient and informative enough to gain knowledge about different processes and their value. Moreover, exploring through the internet is the most convenient way as your employees do not have to travel to other locations. All you need to do is search for quizzes and sample pdfs that can help your employees perform better in their field.
Read Also: All You Need to Know About Outsourcing Call Center Services
The Final Word
Now the technology has moved to a new era and in this new world of technology various businesses are looking for outsourced technical support to simplify their complex tasks. We listed different ways in this post following which you can train your employees to gain productive results. Gamification is one such way which can be used to train employees in an entertaining and interesting way. It is a new concept that indulges a gaming concept and takes the fun element to make the training more interactive and interesting. Techniques such as avatars, rewards, leaderboards, badges and challenges motivate employees to complete their daily tasks efficiently. This way you can enhance your employees engagement and retention and you can also provide them feedbacks based on these trainings sessions.