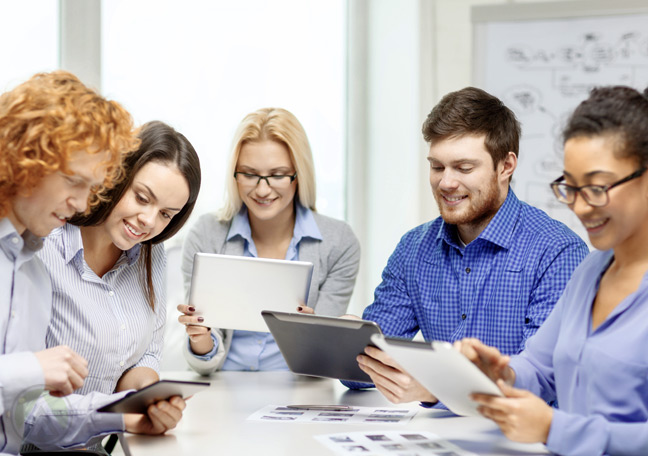 In this up to date scenario, automation is stirring the winds of revolution everywhere. You can find automation everywhere. Starting from checking hotel room, to booking flights, or reaching a specific content on the web. And so the customer service industry is no exception.
According to a survey conducted it is estimated that by 2020, eighty-five percent of manual work will be converted into automation without the need for human intervention. One sector where automation has made great advancement and is still progressing is the call center outsourcing services. From the cut to cut quality improvements and enhancing brand reputation to enticing more customers each day, call center services have no boundaries defined. The blog outlines 10 reasons why automation is undoubtedly the helping hands of future call centers:
1). Pro-active action:
Automation is the support system for the call center services. Because the level of quality that a machine can provide humans cannot. These days call centers follow the concept of self-service, which involves solving your lower level queries with the help of automated telecommunication services. With automation embedded in the contact centers, artificial intelligence can monitor a nearly infinite amount of websites and like million calls each day. Resolving queries before they can even get to customer's notice requires minute testing. This is the capability of automation today.
2). Train them once and use lifelong
Hiring staff and training them according to the current needs requires time and effort. This issue becomes even bigger when you need to re-train your agents after the company process changes. This effort can be minimized by training an automated service. Once you train your platform according to the needs or reconfigure your software, they can adjust to the current scenarios and can even adjust to some changes whenever required.
3). Varying time zone
Call center outsourcing service providers are not limited to specific time zones, rather they serve the world all through the day and for 365 days. And for serving the world these providers need to be as swift as the wind. Therefore, the aroused queries need to be resolved as soon as possible. Automation, on the other hand, can be a great savior in such situations. These platforms are capable of handling such numerous services simultaneously.
Read Also: Top 6 FAQs on Call Center Outsourcing Companies
4). Reliable services on doorsteps
Call center outsourcing service platforms embedded with AI technologies can provide a level of reliability and support even when no one is monitoring. Unlike humans, technologies do not know to argue or get angry or be biased. They are trained to solve queries and report to the supervisors as soon as they complete their work. These platforms help to improve customer service interactions and lays a positive impact on the customers.
5). Innovations that saves cost
Incorporating innovative technologies to reduce the complex customer services, can be done in just fraction of the cost. These innovations can be incorporating dialer system into the call centers. These dialer systems have the capability to search the targeted customer from the database directory and dial the calls as soon as the agent finishes the previous calls. Therefore, managing the lagging and turnaround time.
Read Also: 5 Steps to Gain Success in Outsourcing
6). It's all about speed
Customers who receive quick answers to their issues tend to continue a long-term relationship with their clients. Automating a customer service speed up the process of issue resolution, thus improving customer experience. Automation has the system of answering queries as soon as it arises. Thus, driving a huge amount of customers towards their satisfaction level.
7). Work with strategy and scalability
Call center outsourcing service providers with the help of automation have the capability to scale their services even with limited amount of resources. They are skilled agents who can estimate the required resources beforehand and divide it strategically into chunks.
8). Personalization is the key
Organizations with the help of automation can integrate big masses of customer's issues into smaller levels. Machine learning and AI can get the root cause of any such issue and answer their customers within no time. They can also provide an unrivalled level of personalization to their clients. This personalization level can range from solving simpler problems to imparting unknown information about any services or redesigning the websites according to the customer's need and so on. Personalization, on the other hand, has a greater impact on the customers improving their service and satisfaction level.
Conclusion
Automation can be included anywhere and anytime. It offers a full-time service platform to the customers receiving and answering their queries in real time. Call center outsourcing services can easily be customized according to the requirements and can be upgraded accordingly.