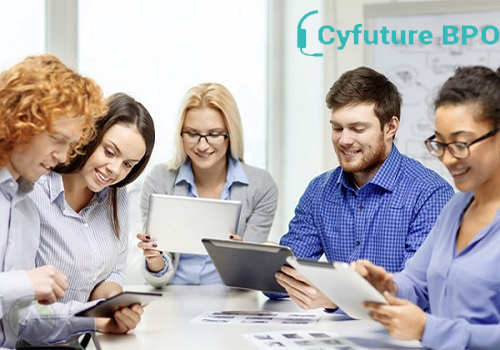 It is comparatively easy to make your business successful than making it profitable for a long time. You have business objectives and you have the resources. The idea is solid and you have targeted the audience. You implement the strategy and the business takes off remarkably. Now, it is important to keep the flight of business on-course or to make it go higher. Remember, there is no auto-pilot when it comes to handling the business. At no point in time, there will come a situation that will enable you to leave the business on the journey so as to keep a uniformity. In order to make your business maintain a constant resonance with the customers, it is crucial to keep the evolution process on a move. There is no other mantra. If you want to dominate the competition in your sector, it is imperative that you provide an impeccable customer experience.
There are B2B call centers that are rendering the customer support service to the renowned organizations across the globe. They ensure to hire professionals that are experienced and skilled in handling customer support service for multiple clients. Owing to the cost-effectiveness, flexibility, ability to increase efficiency, and providing access to high-end technology, call center outsourcing services are making a special place in the business industry. While small companies are opting to outsource to save a considerate amount of money, larger organizations are doing so to make their overall productivity and ROI better.
Smart business owners are choosing to outsource so as to offer an astounding service experience that can engulf trust for the brand in customer's mind. This in return, will make the customers come back to your brand next time they will be requiring the product/service. Outsourcing companies rendering these services possess a technically advanced infrastructure that helps in providing quick and precise solutions to the customers. Tools such as CRM, IVR, auto-dialing, and so on have been smoothening the whole process of customer service. Along with this, call center outsourcing service providers ensure to hire dedicated professionals with extensive industry experience and polished skills to handle your customers efficiently.
Let us see how the customer support is enhanced by the call center outsourcing services:
1. Live agents
Few businesses do not have enough bucks to spend on holding an in-house facility for around-the-clock customer support services. B2B call centers are known to render these services 24*7 with the aim to enhance the customer experience. When a customer hears a live agent at odd hours of the day it makes him/her feel overwhelmed and incorporates an impressive image of your business is imprinted on their mind. This improvises the brand image of your company.
Read Also: How a B2B Call Center boosts your Brand Image?​
2. Anticipative costs
Outsourcing the customer support will surely help you in saving a tremendous amount of money for your business. You can accurately set the budget for your business. Few outsourcing companies are known to calculate the costs depending on inbound call volumes. Other call centers set the price depending on the number of hours worked and the number of professionals. This makes you estimate the correct budget for your business.
3. Branded service
The outsourcing firms made it sure to train their professionals in tandem with the culture, product, and practices of your business. So, when the customers call in, they will be observing the same kind of experience that displays the overall personality of your business. Re-training or transfer of agent option is also offered by the B2B call centers if there are modifications to the core activities of your business.
Read Also: Why Startup Enterprises Must Embrace B2b Outsourcing?
4. Offers scalability
It is a possibility that you may be turning up to outsourcing owing to scalability. For a business whose call volumes are dynamically up-scaled, an in-house call center will be useless. Additionally, it becomes extremely difficult to hire employees on a temporary basis just by forecasting. Outsourcing companies give you the comfort by being flexible on the employee appointment. As per the demand of your business, experts of your partnering firm are assigned. During the time of seasonal rush, this scalability aspect becomes quite useful for the business.
5. Metrics that offer insights
You can constantly assess the performance of your partnering firm on the basis of the metric score it provides in the monthly or quarterly report. Parameters such as average handle time, call volume, service level, average total order, upscale percentages and similar are provided by the outsourcing company. These metrics can render you valuable insights that could be useful to offer unparalleled customer support experience.
Read Also: Communicating the Six Steps of Setting up an Outsourcing Company
Summary
All said, improvise your customer support today by availing the unmatched customer support service from a third-party firm. For any further information, ping us in the comment section.