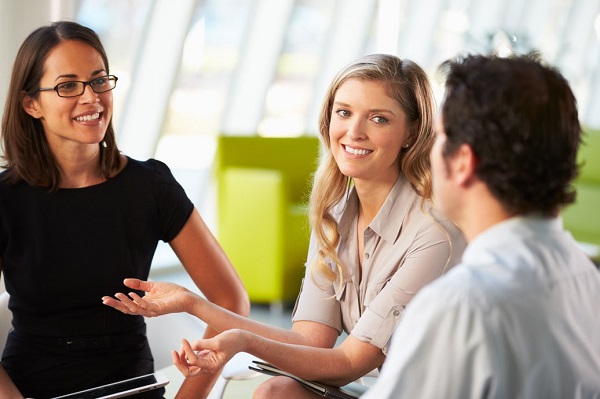 With just the year-end around the corner, businesses are thriving to make the fresh year a successful one and the exertion has already started. Even call center outsourcing companies are ready to face a robust business growth by initiating digital customer acquisition programs. Although the outcomes are yet to be analyzed and evaluated, will the latest trend be able to usher in various trending schemes to align customer service within BPO companies? However, there are only a few firms who have intended to integrate the most recent digital acquisition into their business operations. On the contrary, it is regarded to be a mandatory aspect to assimilate trending business operations to get traction into the business. Moreover, with the help of BPO companies, such great aspects can only be optimized to cater greater customer service and satisfaction.
Therefore, before this glorious year ends, let us scrutinize a few essential trends to get better business traction to gain efficient doctrine in the coming year i.e., 2018.
Read Also: 7 Steps To Successful Business Process Outsourcing
Assimilation of AI solutions and IAs
Various automated self-service deciphers simple online transactions. Most of the patrons are inclined to enjoy the conveniences of Artificial Intelligent in the customer support service curriculum. With the assistance of artificial intelligence, companies are nailing AI-enabled mechanized agents to help customers cozy-up their business strategies. But, grievously they are far beyond flesh, blood, and brain.
According to Steve Stover (a service-desk executive) wrote for VentureBeat Article on Artificial Intelligent said, "An overwhelming 88 percent of consumers surveyed said they expect a natural transition between automated self-service technologies, like voice-based virtual assistance, and a human agent when purchasing a product, placing an order or contacting customers service."
When AI is complimented by Intelligent Agents also known as IAs, it is regarded to be a greater customer service. Sometimes complex customer issues require professional representatives with sophisticated skills and profound expertise. Common-sense problems or workaround solutions are cannot be handled through the mechanized process every time. Likewise, for human-enabled service, agent personalities can better fit the customer personas they are serving. Therefore, in 2018 businesses must commence the right blend of AI along with better intelligent agents.
Read Also: Significance of Inbound Customer Support Services for Businesses
Patrons to redefine their experiences
Conventional marketing retailers are shutting down stores and going online to reach a wide variety of customers and this is likely to accelerate in the coming year. Here, Forbes reported that in 2018 the online marketing trend will eventually increase. Desperately retailers online and in-store are trying to fulfill customer desires but in a predefined way. For example, pop-up shops are swarming every day to launch fresh products and drive sales cycle. And the good news is the millennials like them, so there are chances to expect more the coming year.
Toronto Metro mentioned that call center outsourcing companies that practice redefining their patron experiences online gets a chance to interact with customers globally and re-invent a particular brand for fresh demographics.
After the advent of pop-up close, however, customers can start continuing with their online experiences if and only if the virtual customer service—catered by Artificial Intelligent, Intelligent Artificial or both—endorses ongoing engagement and gratification.
No one knows in 2018, businesses incorporating BPO services might start inclining towards pop-up shops or not.
Liquid labor forces for fluid businesses
Every virtual shopping site exemplifies fluid business that requires certain operations related to customer service with the same flexibility.
The Wall Street Journal reports, "The video game industry's contractor-heavy model resembles Hollywood studios, which hire temporary workforce ranging from directors to actors to publicists to make a film and have long-term commitments after its release.
However, this prototypical marketing scheme is on-demand and nothing new for distributed call center outsourcing. Self-governing call consultants, gauge up and down with market alternations, sales cycles, and other seasonal sales. With the conveniences of the market located all over the world, they symbolize the hood of mobile connectivity that fluid businesses require today.
Now, after evaluating each and every fresh aspect you can compare them with an outsourcing contact center to defy modern mentality. Conventional schemes and approaches have already washed their hands on various techniques, its turn for the latest technology to uphold businesses and help their customers with effectual amenities because without proper facilities there are no chances to accelerate in the market competition where the participants have already sworn customers to provide better and efficient service. Therefore, it is important for companies to commence call center services that are prodigious to supply the client with fail-safe business ethics.