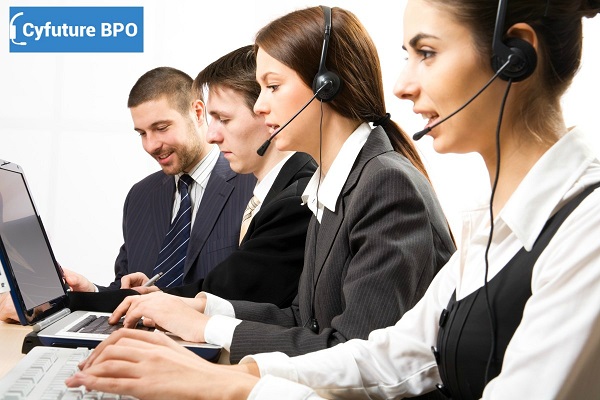 Call center outsourcing services are one of the biggest resources which hold the ability to surpass all other businesses of today's times. Undoubtedly, organizations have grown tremendously over the past few years and have successfully landed its foot in the history of outsourcing. Today, countries like India, Philippines, Germany, and US etc. have become the outsourcing hub of the world. Organizations understand the need to focus on their core competencies, therefore, they are turning towards these countries to seek help in managing their critical non-core business services. These outsourcing techniques help organizations to build up a strong empire and brand name both nationally and internationally.
The agents of the call center outsourcing companies are multi-talented and skilled enough to handle various types of customers and their grievances. These call centers are known for providing a variety of services such as telemarketing, live chats, emails, cloud hosting, and data center assistance. These range of services are mostly provided by the inbound call center services as well as the outbound call center services. These centers are well-equipped with qualified agents, great tools, good infrastructure, security and advancing technology. Both inbound and outbound call centers offer facilities to increasing number of customers while providing round-the-clock assistance to them and resolving their issues. In spite of working with all their hearts out, various organizations prefer to keep their services in-house because they do not receive satisfactory answers to their questions. Here are some common questions which the companies put up with their answers.
Question 1: How committed a call center can be?
Answer: This is one of the most frequently asked questions that companies ask before hiring an agency for outsourcing their products. Only a committed agency works with a dedicated spirit even after the working hours or at odd timings. Agents work in shifts to extend 24x7 support to customers. Being committed to your customers requires answering all their queries within a limited span of time and taking the ownership of the mistakes that have been committed by you. While on the other hand, you should also know to cover those mistakes in the best possible ways without losing your customers.
Read Also: Proactive Customer Support: A Force To Reckon With!
Question 2: What kind of staff members are hired?
Answer: The outsourcing agency hire agents who go through rigorous training sessions and accredited learning programs. Apart from being experts in solving customer's queries and issues, they are trained to cultivate the habit of working in a team, co-operating with the colleagues, giving innovative ideas in order to enhance the working conditions while providing efficient outputs in terms of meeting deadlines.
Question 3: Do the call centers have proper infrastructure and up to date tools?
Answer: The inbound call center services have an infrastructure that enables instantaneous high-speed transfer of voice and data across the globe due to its satellite-based communication network. The organizations promote the use of the latest up to date technologies that help in flawless conversation and dedicated internet connectivity. This reduces traffic congestion and redundancies while helping agents to fulfill the promise of providing first call resolution.
Read Also: Significance of Inbound Customer Support Services for Businesses
Question 4: Do call centers outsourcing companies have disaster recovery plans?
Answer: Most of the organizations partner with other outsourcing companies to keep a backup site in order to provide continual services at times of disaster. From servers, processors leased lines, and storage systems to full back up UPS and generator systems, these business companies have ensured backups in the entire technological infrastructure. These plans serve to be the savior of the organization when other companies suffer from data loss and lose their potential candidates.
Question 5: Do these call centers provide quality?
Answer: Call centers outsourcing companies understand the need to walk the extra miles in order to meet the international standards of quality. In the rapidly advancing environment where the competition and the number of organizations are increasing immensely, call center agents need to be committed to engaging the potential customers by providing them quality services and products. The major goal for any inbound call center services is to meet the set standards.
Question 6: Do outsourcing these services are secured enough?
Answer: The workforce at the call center outsourcing companies provide reliable and world-class security programs. They ensure rapid delivery of the services and give trustworthy agents who can engage their customers in their services, communication, quality and secure and healthy relationship.
Conclusion:
Call center outsourcing companies are the world's leading industry that provides services with complete dedication and help the organizations to manage their core businesses. Not only have these service agencies influenced organizations to create a long-term pact with their dedicated work but also changed the complete vision of the world's economy.