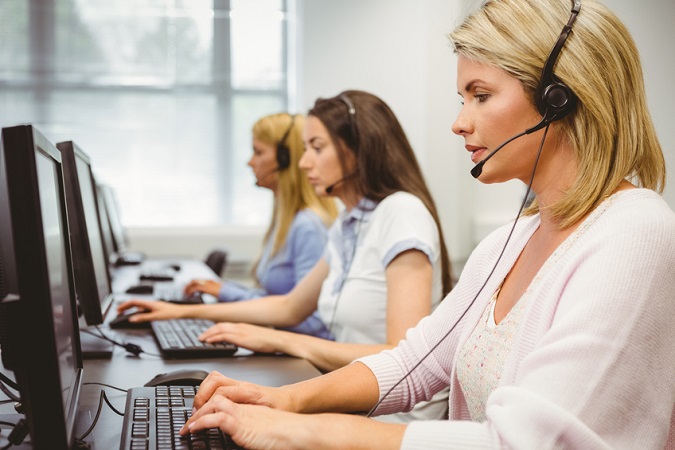 2018 is almost here and now it is imperative to focus on business trends and outsourcing environments for the approaching year. There is no doubt that outsourcing business trend is swiftly changing with the dynamically transforming customers' needs.
As per experts, the beginning of 2018 will witness a significant shift in the dawn of new business processing trends.
Previous trends and stats
The business process outsourcing or BPO sector has shown an immense annual growth rate of 4.4%. Total revenue of BPO industry has touched $140.3 billion in FY'16.
In early 2017, the BPO sector had big issues associated with the rise in skill shortages, political gridlock, and hike in trade protectionism.
This trend has been going over for the last few months, but, the BPO industry has depicted a high level of enthusiasm and optimism regarding market growth and lessened regulations.
So, how will BPO sector respond to 2018?
In this post, we will showcase the trends in the state of BPO industry to look out for:
Trend 1: New technologies
Over the decades, the BPO sector is known to offer businesses with cost-effective solutions. With emerging technologies coming into play, BPO sector has now become more effective & efficient and less cost-bearing. Mentioned below are the trends that are expected to continue in the year 2018:
1.Process automation
Out of the many new technologies that emerged in recent times, automation or RPA has ensured its influence in BPO industry.
Since RPA is cost effective, much faster, and highly efficient, it will surely impact the BPO sectors' operation and will lead to jobs losses. Tasks such as data entry, processing insurance claims, and allied will be easily managed by the computers. So, business owners will not employee thousands of professionals for the same.
Optimistically, RPA will also lead to new skill-based jobs in the market. It might be a tough task for smaller companies to integrate RPA with their call centers, but, big organizations have already started to include it in the standard customer service portfolio. Automation trend will rule in the commencing year, and vendors who outsource services will use this approach to bring customers close to technology advancement.
2. Social media management tools
Before two decades, the support sector totally reliable on websites and IVR to shift a customer call to a corresponding agent. With the boom in the social media sector, companies have realized that this new platform is a game changer in BPO sector.
With an enormous amount of customer data and feedback that can aid your business to analyze and interpret the upcoming trends, social media is the new platform companies want to put their money now on. Various BPOs outsourcers are putting a fair amount of money in social media service teams.
The social media teams, if working in compliance with the industry standards, tend to manage customers' grievances much faster. The commencing year will witness more money pouring in with the advent of new technology.
Read Also: The Key to Delivering Finest Customer Experience: Social Media
3. Cloud-computing
Owing to the limited budget, more and more business owners are now shifting toward new cloud computing technology to outsource their operations from a third party. Few advantages of the technology cloud computing are stated below:
Enhanced business partnership owing to a conventional system between the BPO and the client.
Higher storage space in the cloud that enhances the company's business continuum and flexibility to store data in a single location.
Improved data security owing to stronger cloud systems.
Trend 2: Multitasking dominates skill shortage
As we discussed that high-skilled jobs will be more in demand in commencing year, so, the BPO industry will look to lessen the costs for routine services. The cutthroat- competition has made the BPOs to put their money in cost-effective options such as AI and RPA. Business owners and Government in some cases are disseminating knowledge to their workforce to meet these requirements.
So, the outsourcing companies and big players have already made it their company's mission to offer more skills to their workforce so as to avoid the loss of labor due to automation.
Trend 3: Startups becoming BPO clients
Recent years have shown an exponential growth in the number of startups showing up in the market.
With limited budgets, time, and resources, these small businesses eventually look overseas for customer service outsourcing.
Few examples are firms such as Slack, AppSumo, and Klout that use the talent outsourcing model to design their amazing business ideas. Alone in the FY'14, startups have invested around $462 million in BPO.
Read Also: Artificial Intelligence: A Powerful Tool to Customer Service Providers
Trend 4: Transparency
Previously, like a few years back, only MNCs used to outsource their businesses and so the level of transparency between an outsourcer and client was absolutely for namesake.
With the inclusion of so many SMBs in BPO sector now the tables have turned. Call center outsourcing companies have now started to display more transparency in terms of the plans, challenge areas, and technology stack.