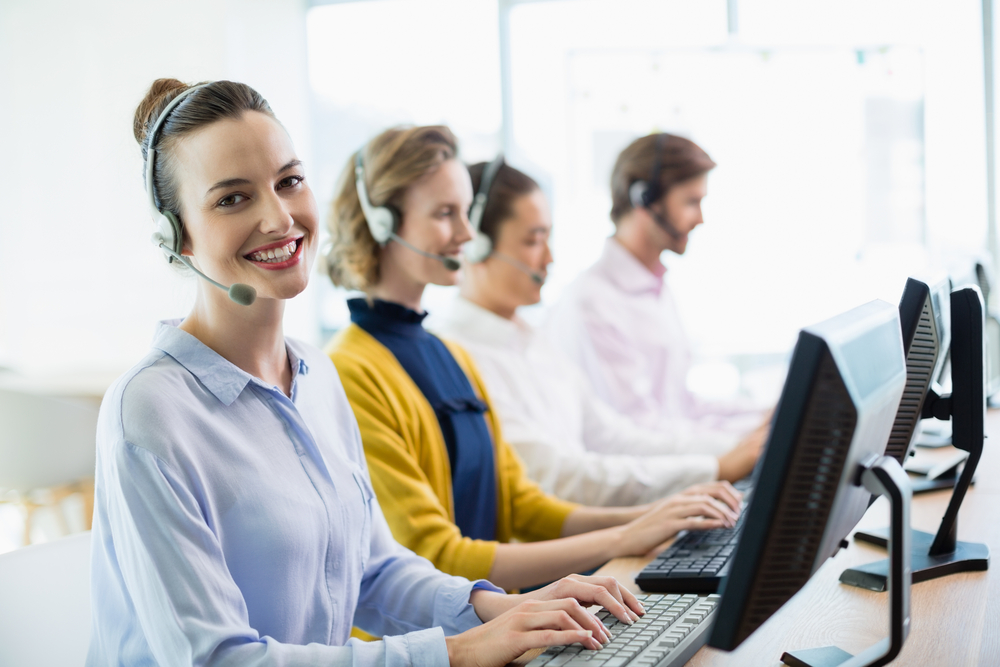 The outsourcing industry is growing at a significant growth rate owing to the rising interest of the businesses across the globe in this astonishing tactic.
Gone are the days when businesses used to drift apart from the outsourcing owing to the doubts such as loss of control over the outsourced projects and service quality downfall. Now, business owners are continuously looking for ways to increase the overall productivity and profitability of the companies.
And this can be only attained by keeping the customers satiated with an unmatched service quality. An impeccable service quality can be assured by partnering up with a competent BPO service provider.
This is the reason companies looking for call center services are increasing every day.
In this world, where every business is looking to quench the thirst of customers by providing convenience and unparalleled assistance, it becomes imperative that you connect with the right outsourcing partner.
A few decades back, outsourcing was an option considered only by the businesses that can afford the cost to hire a third-party vendor. Today, outsourcing is not an alternative to choose from. Instead, outsourcing is more of a necessity.
If you have a growing business and are facing the problem of high operational cost and large call volumes, choosing a proficient call center is the only viable option.
But how did it happened? How outsourcing has become such a significant strategy for businesses? And why are the business owners are not even thinking twice before opting for an outsourced technical support, customer support, and lead generation companies?
This blog is going to produce some of the compelling reasons that will show you why call center outsourcing has become an extendible strategy for businesses that is irresistible.
Let's begin:
Dip in cost
You may be involved in a business of any kind, but when it comes to setting up the bottom line for your company, I am sure cutting operational costs would be a part of it.
Any business owner would love to curtail the costs incurred in either hiring & training employees or technology installation.
This is where outsourcing becomes such a favorite for the business sectors. Don't believe me, just look at the companies looking for call center services.
"Did you know that out of every 100 companies, around 60 choose to outsource owing to the cost-effectiveness?"
Working on the core competencies
Imagine this, you own a product based firm and are working day-night on developing some of the astounding tools. Now, your business starts growing and you face a lot of customer calls in a day.
The incoming calls are from your customers and hence you are bounded to address them as you don't want to lose revenue for your business (one missed customer call is the revenue lost).
Hence you become so much indulged in addressing customer's grievance, you get deferred from the core tasks of your business; product development. Result?
The overall efficiency of your business is hampered.
Outsourcing provides you abundant of time that you could utilize to work on the core tasks of your business, which ultimately increases the efficiency of your business.
Capacity issues are eroded
The third most compelling factor that makes outsourcing more of an essentiality than a choice is problems associated with scaling.
Some of the businesses do not face high call volumes throughout the year, but season wise.
This brings some tough choices in front of the business owners.
Either the business owner has to hire a large number of employees during the time when the call volumes are at peak and then layoff the same during the low demand season.
The second thing which business owner can do is choose to outsource.
So many companies looking for call center services understand that delegating the business task can solve the capacity issue comprehensively.
Call centers have enough human resource and multiple projects that can be adjusted accordingly due to high & low peak season.
Better service quality
Internal customer support experts can feel an overload of responsibilities and thus can sometimes lose their cool. This can influence your brand image and can make your business see a downfall.
Hence, business owners make sure to handover their tasks to an offshore company with a desire to render a higher service quality.
Call centers have agents who are trained rigorously on the soft skills so as to always communicate politely and patiently with the customers.
Surprisingly, outsourcing increases the quality level of service provided to your customers.
That is why you see a lot of outsourced technical support service providers today in the market.
Final takeaway
Companies looking for call center services today want their growth rate to ascend exponentially. This is the reason that in order to sustain in the cut-throat competition, businesses take outsourcing as an inevitable strategy.
If you think outsourcing is not a necessity to run and grow a business, please reach us in the comment section below. We can have a balanced discussion.
Read More: Enhance your Customer Support by Call Center Outsourcing Services
Thanks!