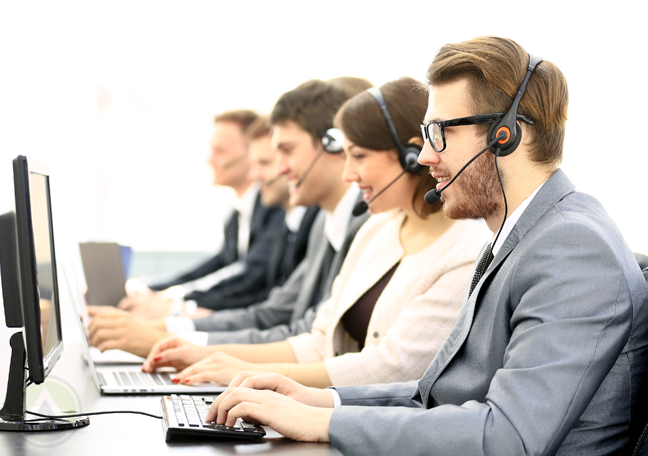 "So many roads. So many detours. So many choices. So many mistakes."
-Sarah Jessica Parker
Any business willing to grow has to be prepared for the challenges that cling as your company expands. These challenges if not attended seriously and appropriately hamper not only the business reputation but also the impact the profit making process.
This is why businesses across the world are now happily accepting the outsourcing strategy. The process in which businesses delegate their functions to a company that is specialized in providing services. These companies are termed as BPOs or call centers.
Now the process of selection of a call center for your business can't be tough, right? Especially, since there are so many specialized service providers available in the market.
The reality is, multiple alternatives make the selection process much confusing and stressful. Companies that do not emphasize enough while selecting their outsourcing partner are the ones with a sour experience of call center services.
This blog is going to throw light on the tips on how to select the right outsourcing company for your business. Let's take a look:
Establish outsourcing objectives
Being a business owner, you must be best known to the reasons as if why your company requires outsourcing. Is it the growth-stage challenges such as scalability, low service quality, or lack of resources?
Whatever the reasons are, you must be completely sure of why are you seeking the outsourced call center services in USA. Remember, outsourcing is not a magic spell. It is only influential in terms of profit and effectiveness if you play all your cards as per the books (so to speak).
When you are discussing terms with your outsourcing partner, conveying strong and clear objectives is always much better for business.
If your expectations from the outsourcing partner is vague and not clear, it would become extremely hard for you to maintain the growth and profitability of your business.
Handing over your business tasks to a completely separate entity is a paramount decision and I recommend to all the business owners to utilize their outsourcing goals as the roadmap. There may be thousands of call center outsourcing companies available, but there is only your business requires, so choose wisely.
Select a renowned outsourcing partner
I know it doesn't matter how experienced or new your outsourcing partner is in the domain. But the fact is, it does.
The more your outsourcing partner will be experienced in handling business functions, the more chance is that your delegation will be fruitful.
When you get an experienced outsourcing partner, try to investigate a bit about the reputation of the call center in the market. For this, you can always reach out to the business experts on Twitter and LinkedIn, get engaged in discussions on Facebook forums, and request the previous clients list from the outsourcing partner.
If the image of your outsourcing partner is splendid, then delegating your business's functions will be a viable and profitable decision.
Not many companies do emphasize on what is the size of the staff they actually need. Nonetheless, selecting the right size of the team is one of the most impactful aspects in making a correct outsourcing tactic.
For an instance, if you are looking for outsourced call center services in USA for your medium sized business, hiring a team of around 500 experts would be….. A total blunder.
You would be paying for more number of professionals than what your business requires.
Contrarily, if your business requirement is too high and your partner has a team of few experts, then making a partnership with such call center would not quench your expectations you have from outsourcing.
There are many call center outsourcing companies that provide full-time agents or shared agents outsourcing depending on which suits your business better. In a full-time contract an adept team of experts would be at your disposal for 24*7. This will be like a separate team only for your business specifically. If you own a large business and face humungous volumes in terms of call, full-time agents are best for you.
On the other hand, SMBs that have limited outsourcing requirement can hire shared agents that are handling more than one clients at once.
While deciding on the selection of the outsourcing partner, transparency becomes an essentiality for both the parties.
As a business owner, you should definitely consult a legal professional to avoid any conflict in the future. Issues such as software development ownership, confidentiality of the customer data, and security related problems will be nullified completely if you keep a close eye on the contract in the beginning itself.
While hiring an outsourcing partner another important aspect that should be kept in consideration is the communication.
A lot of companies seeking outsourced call center services in USA are hiring call centers in India owing to the stupendous service level and affordability.
Still, since you own a business in the USA and probably all your target audience is English speaking, so it becomes necessary that your outsourcing agents are fluent in the dialect.
Test calls the outsourcing firm experts to understand the level of the service. Any deference from the accent or language may prove hazardous to your business.
Final Takeaway
Call center outsourcing companies available in the market today are extravagantly glorifying their service levels, but only few of them will suit your business requirements.
Out of those few, only one will be ideal for your outsourcing requirements. Follow the tips and select that one outsourcing partner for your business.
Read More: Why Call Center Outsourcing is becoming an Essentiality for Businesses?
If you want to share your outsourcing story, reach us in the comment section.
Thanks!