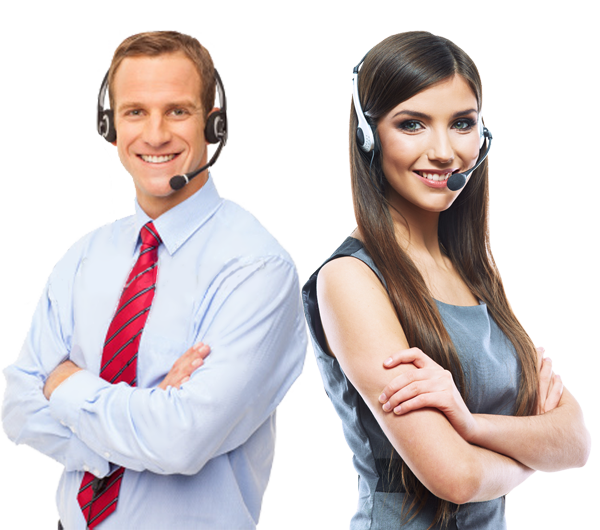 In a customer-centric organization, there are bound to be employees who have too much on their plates. Such business units, big or small, often consider outsourcing as a feasible option. What needs to be understood is the fact that it is not about replacing our own staff with an offshore in order to improve profit margins. Rather, it has more to do with shelling off the work pressures and garnering maximum efficiency from our in-house workforce.
Let us enlist some of the major reasons about how an outsourcing contact center service can impact our in-house workforce:
Conceivably, one of the most evident and immediate benefits of outsourcing contact center is that it reduces the work load of in-house employees'. It can be detrimental to the overall productivity of our employees if we barrage them with too many deadlines. This fact cannot be denied that it is almost impossible to keep pace with a huge number of projects without cutting corners and compromising on the overall quality. Further, it will not only undermine their work and make it redundant but will also lead to frustration at not being able to demonstrate their abilities in the best possible way. What outsourcing brings to the table is, it allows a business entity to distribute tasks more proportionally, with the added advantage of additional workforce to service their needs. Our in-house workforce will feel relatively less overloaded with an external team supporting them.
It must be noted that a better distribution of work among employees will lower the pressure on in-house employees, especially in times when work pressure is at its peak. Outsourcing a few services to professional BPO services provider will make it easier for our in-house workforce to cope up with increased business activity and a steep rise in customers' demands and expectations. When the existing in-house employees feel less pressure on them to make the business thrive, they are much more likely to perform with more zeal and stay in good mental state while carrying out their tasks more effectively.
Read Also: The Importance of Efficient Workforce Management for BPOs
It is a well-known fact that managing stress in easier when we don't have too many irons in the fire, and no one can deny that in-house employees have a better shot at relieving stress when a potent partner for outsourcing is available to take care of some of the tasks. This will enable our in-house workforce to pace themselves accordingly as there would be fewer deadlines to take care of. They will also have more breathing space, not just for fulfilment of assigned projects, but also for de-stressing in a professional work environment.
Focus on work-life balance
Yes, many of the experts of outsourcing contact center industry have argued that distributing work evenly among our in-house team and external teams allow us to achieve work-life balance. What it means is that none of the involved parties is biting more than they can chew. This enables our in-house employees to make effective utilization of their leaves and vacations as there is enough time for them to complete their assigned work on time.
Increased job satisfaction
It has often been observed that stress-free workers are the happier ones. Besides bringing the work load to more bearable levels, outsourcing contact center allows our in-house employees to direct their attention on high-level decision-making, key business activities and focus on the tasks they actually like to do. It is also known by the outsourcing industry insiders, repetitive tasks are transferred to the service provider, apart from the tasks falling well outside the company's area of expertise. Delegating the work that gives them more time doing what they are good at or passionate about can certainly play a huge role in increasing employee satisfaction.
Small and medium-sized business enterprises tend to be understaffed, and as a result, in-house workforce have to wear hats of different sizes. Such a practice is bound to affect the quality of the work adversely, especially when people are forced to on roles that they are not interested in or they require a lot of training in. outsourcing BPO services helps us delineate tasks and assign them to the right set of personnel. It also gives us access to talent that we could not hire for in-house business processes, thus enabling us to do away with the need to assign specific tasks to in-house team that is not fit to perform a particular task.
We can comprehend from the above discussion that outsourcing contact center can have numerous benefits as far as in-house employees are concerned. It is important to assure them that are valuable assets to the company. This will not only lead to lower work pressure but also enhancement in current levels of productivity.