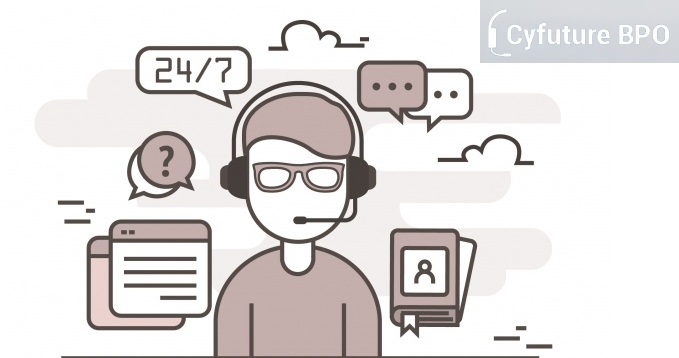 Businesses nowadays are profoundly reliant on their outsourcing partners. Not only do outsourcing companies assist organizations in streamlining their customer engagement initiatives as per latest governing factors, but also in comprehending the exact scenario of the market in the most nimble manner. Apart from all these, call center outsourcing companies also assist businesses in drafting excellent, customer-centric strategies that can pave way for more efficient resource utilization. Thus, outsourcing companies need to try every innovative idea and implement all forward-looking initiatives that can enable them to deliver top-tier solutions.
Although there are various successful corporate call center companies worldwide that have been meeting ever-changing clients' specifications quite competently, but even these firms need to realize that the business world is dynamic in nature. Nobody questions your credibility or suspects your outsourcing acumen, but in order to be futuristic in business, you need to ensure that your strategies and policies are constantly being modified as per latest trends. Additionally, call centers need to rely on conventional and cardinal strategies that can enable them to deliver the best solutions. Some of those trusted strategies are elaborated upon herein.
1. Pay attention to experience of candidates before recruiting them: Believe it or not, experience teaches you a lot! Once you are experienced professional, you would be having accurate understanding of how to eliminate multiple unforeseen complications that a business process or organizational function might encounter. Not only this, you would also be in a much better position to comprehend the root cause of any issue so as to find idyllic solution. Thus, it undeniably makes sense to hire as many experienced professionals so as to deliver top-tier technical support outsourcing solutions, irrespective of the nature of business of your clients.
2. Ensure strategic and comprehensive training session for all employees: Once you have found a pool of experienced professionals, it becomes mandatory for you to ensure that the skills and talent of each of the employees are utilized in such a manner that it ensures you extensive excellence. Apart from this, it is also mandatory to ensure that the skills of those experienced professionals are nurtured timely so that they become more valuable assets for your organization. All these objectives can be accomplished only through strategic and comprehensive training sessions. Therefore, ambitious and futuristic call centers must be quite careful about organizing training sessions for their workforce.
3. Nurture their technical adeptness quite regularly: It has been observed that most call centers are only concerned about imparting product knowledge to their professionals so that they can handle each concern (raised by any customer) competently. You must know that although educating your agents about various features and attributes of your business offerings is quite crucial, but you just cannot afford to neglect their technical adeptness as well. Once you have paid attention to technical adeptness of experts in corporate call center firms, it would become quite feasible for these professionals to handle multiple tech support with utmost proficiency.
Read Also: 5 Steps to Gain Success in Outsourcing
4. Engage customers through multiple channels: Who does not know about the revolution in the communication industry? Each one of us uses various communication channels to connect with our friends and family, and that's why we must admit that customers should also be blessed with multiple options to connect with any corporate professional or support agent. Not only does multichannel customer engagement framework pave way for better resource utilization, but it also helps call centers foster more reinforced bonds with all the customers. More importantly, multichannel call center solutions help businesses connect with a large customer base quit easily.
5. Embrace latest and cutting-edge technologies willingly: The business world would keep on evolving, and with the passage of time, every business process would get heavily reliant on technologies and tools. As far as outsourced business functions are concerned, experts have already cautioned all the trusted technical support outsourcing companies that without embracing latest technologies, it would become a stiff challenge for them to march expeditiously on the path of excellence. Therefore, all the call centers and bpo outsourcing firms need to embrace cutting-edge technologies in order to manage organizational functions with utmost proficiency and care.
Read Also: Why Startup Enterprises Must Embrace B2b Outsourcing?
In a nutshell: These are basically the five cardinal strategies that corporate call center and outsourcing companies need to embrace in order to induce accuracy and efficiency in their organizational functions.