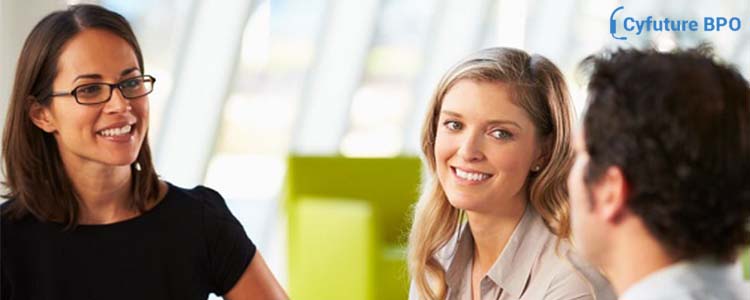 A business escalating its products and services to the target audience has only one objective to look for; increasing the revenue. That is the sole purpose of any business of any specific industry. Companies are hence approaching different ways using which they can accomplish the feat of maintaining a strong ROI. Thus comes outsourcing into play. The process of handing over your business operations to a separate firm owing to the numerous reasons is known as outsourcing. These outsourcing companies are known as call centers. Now, call centers that serve businesses whose customers are other companies are termed as B2B service providers. Basically, a B2B call center has a smaller number of clients with large values attached to them.
So, outsourcing a B2B call center service is an important decision to make. Owing to the value attached to the customers (which is quite huge), the companies are generally quite skeptical of who to delegate the business operations. It really is a big thing to decide. I mean, you are going to hand over your customer interaction (which holds loads of money) to some other entity. The same dilemma of business owners is the reason this blog is jotted down. We are going to walk you through the steps and tips that would help you to scrutinize and select an eminent vendor for your business. Let's start:
Hiring a B2B call center service provider!
When you have confirmed that outsourcing is the only alternative left for your business requirements, you look for a partner who can offer you a customized set of solutions with affordable price. There may be several vendors claiming that they offer the best set of inbound call center services complied with your B2B demands. But how many are really delivering what they are promising is the real aspect to watch out for. Following are the tips you should be considering if you want to tie-up with a proficient B2B call center service provider:
1. What do you offer?
The very primitive step while screening a service provider is to evaluate your own offerings of products and services. Actually, few of the call centers or contact centers are quite good in handling inbound services while others are competent in managing the outbound services. So, it is quite important that you track the specificity of the service provider and match it with your business needs. See if your vendor is catering to particular industry and if your business belongs to the same category.
Read Also: How Can B2B Contact Centers Help Companies Build A Better Brand Image?​
2. The infrastructure
You may be requiring a B2B call center that can handle your inbound calls with utmost quickness and precision. To make sure this happens, your partnering firm should be equipped with the latest technologically advanced tools that can smoothen the whole customer support process. Hence, it becomes imperative that your partnering firm is having all the necessary amenities that are required for providing streamlined service. Along with this, you can also take a look at the internet or website of your vendor and look for their client's review and other related information. Looking for this aspect will save you from regretting at the later stage.
3. Dialect
In case you are looking for an overseas partner or if your target audience is global, it is very important that your outsourcing firm has agents that quite fluent in the native language. For example, you have a business in the U.S. and your audience comprises customers from U.S., Japan, India, and Singapore. Now, you should be looking for an outsourcing partner with a staff of experts that can speak fluent English and Japanese. You may find a very competent vendor, but it may not have a team of experts which speaks Japanese, so, the whole thing means nothing. Always look for a service provider who can meet all your requirements with ease.
Read Also: Enhance your Customer Support by Call Center Outsourcing Services​
4. The location
A small but impactful aspect. Businesses usually look for call center service providers that are placed in a geographical location which is free of any political unrest, where natural calamity is not frequent, where government policies favor BPO industry and where security is not a concern. If you check these factors off the list, then the vendor is located in a pretty viable place. Currently, India and Philippines are the favorite locations for outsourcing sector.
5. Security
Did you know that cost of a single data breach for a single business is how much? Well, it ranges from $3.8 million to $4 million. Yes, it's true. This is the price a company pays if their data is leaked or stolen. So, before you make up your mind to choose any outsourcing company, remember this, you would not want to pay a humungous amount because of something stupid. Usually, business owners take care of other relevant aspects but neglect this important tip. See whether your service provider is offering assurance considering data security and track the measures (firewalls, virus scanners, threat detection software, data encryption and information access levels) taken by the vendor.