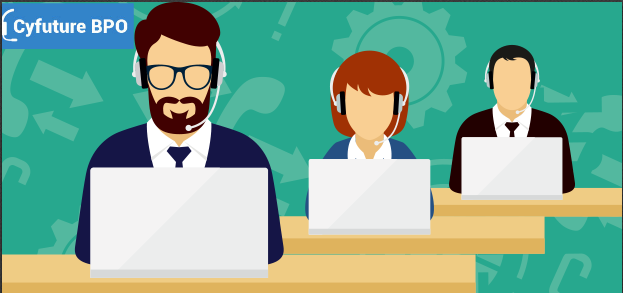 Gone are the days when people used to sit and wait for the important information to arrive through fax and drafts. People used to wait for an incoming fax to sign it and then send it back to the recipient. But, the times have changed for the good. Today you can sign or write any document virtually with no loss of time. With rapidly evolving technologies and increasing levels of customer expectations, increasing the number of communication channels might eventually lead to a downfall in your market value and sales. You need to be smart enough to handle all your areas and manage them on your fingertips. Also, you need to be updated with the latest trends and technologies in order to engage your customers successfully.
Migrating your call center outsourcing services from on-premise to cloud computing is a wise decision to consider. Undoubtedly, it is a very big step to move a well-settled on-premise call center to the cloud. Therefore, taking baby steps would be the most appropriate idea. Here are some of the top reasons that you might think of moving your call center services to the cloud:
Increases the productivity of call center services via Omni channel contact:
In order to handle numerous customers through various channels, the involvement of agents has increased to a much higher level. In an attempt to manage all the areas effectively, productivity levels have started getting hampered. As companies have added communication channels beyond voice such as email, chat, and SMS, agents have to juggle multiple desktop applications so as to provide the customers with appropriate solutions. Therefore, moving things to the cloud automatically reduces the number of applications which agents and managers need to handle on their desktops. On the other hand, the cloud computing is already updated with all the latest technologies to simplify the process of understanding customer's needs further.
Cloud-based computing can increase performance levels:
Moving your call center outsourcing services to the cloud can help the agents in improving their performance level. With the well-equipped system ready to serve any time, agents become burden free and have to solely focus on customers' requirements and queries. Cloud-based computing provides visibility and control over the business and helps in optimizing it to improve customer experience and business performance.
Read Also: All You Need to Know About Outsourcing Call Center Services
Quick set up with low cost:
Cloud-based call center services do not require a well-furnished infrastructure or physical systems. The main advantage of cloud computing is that you need not set up an entire physical infrastructure to support it. One can create a cloud setup within minutes and operate a hassle-free networking.
Create and manage a virtual team:
Managers of call center services can now easily manage their members virtually. Remote team members can prepare a daily report and send it to their managers according to their time zone so that the work can be consistently monitored. Cloud-based agents with different time zone can increase the customer experience and decrease the operational cost. They can now assist their customers from anywhere at any time.
User-friendly systems:
Today, customers do not just want to get over with their work, but they want it to be done in the most intuitive way. Cloud-based service provides its users with the most customer-centric designs which can easily be molded according to the user's needs. These models are equipped with the latest technologies and are easy to use. Therefore, this gives a positive effect on both agents as well as customers, hence, boosting the company's sales and revenues.
Safe, Secure and disaster recovery management:
Traditional or physical call center outsourcing services are vulnerable to natural calamities. In simple words, they are non-recoverable once the critical information is lost. Companies would be facing huge capital investments and significant downtime in rebuilding a call center. On the other hand, the cloud-based call center is virtual in nature and therefore enables call handling and management of services from anywhere around the globe. Sending and receiving of crucial data and information is also secure as mostly the data exchanged is encrypted and password protected. The access keys to open the information is only with the sender and receivers. Once the information is exchanged over the cloud, it is saved their forever and can be recovered easily at the time of disaster management.
Read Also: Enterprise Performance Management: Keys To Success
Conclusion:
It is a one-time investment to migrate your call center services to the cloud. Once you have set up a virtual connection among the agents and customers and you know when and how to manage this connection, there is nothing which can stop you to become a successful entrepreneur.