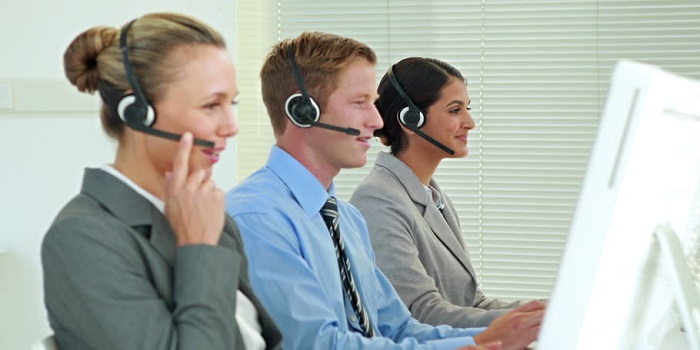 Customers are the fuel to the engine of every business. If your commercial will not find buyers, thriving in this competitive business world will become really tough. Clearly, as important as it is to promote your business with the help of lead generation companies in the USA, it is also important to make the existing customers loyal. One of the major ways to increase the brand loyalty is to have satisfying customer interactions. To ensure the same besides the order taking call center services, chat support services are also necessary. After all, the choice to make the customers advocate or condemn your brand is totally in your hands.
In order to keep the customers happy, you should do what they expect you to. The first contact point for every customer is the toll-free customer support number. The way the agents treat them over call leaves an impression of your brand on them- good or bad- that depends on the interaction.
Hence, in this blog, we tell you certain statements that customers hate hearing. While you train the agents, make it a point to instill in their minds that they are not ought to use these statements under any circumstances.
1. "I don't deal with ………"
Many times the callers accidentally choose to connect with the wrong agent by pressing the wrong number when the automated voice plays. For instance, if the person wanted to place an order, he should have selected the option to get connected to the order taking call center. However, if he has got connected to the wrong agent, the agent should not say that he doesn't deal with that and disconnect the call. Instead, he should say, "I think the order taking call center agents can assist you better with this. Give me a while I will connect you with someone from that department. "
Read Also: Top 8 Traits of a competent Call Center Agent​
2. "I'm leaving the office /It's my break time"
Tell the agents in no way should the customer feel denigrated even if he has called during odd hours of the day. it may happen that the agent has to take a break, go to the restroom or leave for home but instead of telling the caller that and making him feel unimportant. The agent should politely say, "Sorry for the inconvenience. Let me transfer your call to my colleague."
3. "Calm down"
Though every infuriated customer needs to hear this, there is a smart way to say it. Telling the caller plainly to calm down will fan the fire inside him making him angrier. Let them yell for a few moments and then say' "I am really sorry to hear that sir. I can definitely help you with this, can we discuss it calmly."
Moreover, if your order taking call center has received a call for wrong product delivery, you should use phrases showing empathy and should assure them that the right product will be delivered to them as soon as possible.
Read Also: Top 5 Appointment Setting Tips Every Call Center Agent needs to Know​
4. "I'm new here"
When the agents are new, they will get flabbergasted whenever a caller will shoot them up with different questions. They might say in haste that I am new here, let me transfer the call. Ideally, this shouldn't be said as this will make the customer lose faith in the agent they are speaking to. So, suggest them to say, "I need to consult with some senior. The line will go silent for a minute or so. Your patience would be appreciated."
5. "Mate/ friend/ dear"
The agents should stay natural and should never sound robotic. However, using phrases like how can I help you, dear, no problem mate etc. will make the interaction way too personal than it should be. So, tell the agents to never use such words, ask them to keep it formal by addressing them with their names like Mr.______.
6. "Umms, aaaahs, aarghs"
The sounds like umm, aaaah, aargh makes the agents sound unconfident and unsure of what they are saying. This elongates the conversation time and callers obviously dislike it. How will you feel, if someone will say, "Aaaah, well let me give it a thought, umm maybe I can call you back in umm 3 minutes or so."
Doesn't seem nice, isn't it? So, tell your agents to avoid making such points. Make the new ones practice speaking the scripted sentences thoroughly.
Apart from the aforementioned statements, the agents should also never say that it's not in their company policy, they cannot transfer the call, I don't know, nothing and so on.