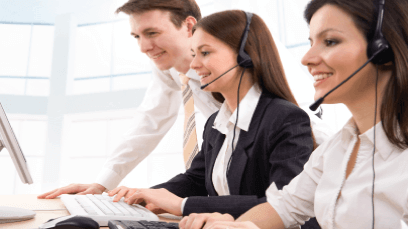 Organizations worldwide need an adept, holistic risk management framework that can help decision makers identify every potential threat and business disruptor. More importantly, they also need an effective business continuity management that can ensure organizational resilience by minimizing the ill-effects of every catastrophic change or disaster. As businesses often have to face numerous uncertain, unpredictable threats and challenges that can bring mission-critical organizational processes at a halt, it is quite necessary to embrace outsourcing that can help organizations ensure business continuity.
What is business continuity?
Business continuity is generally defined as the capability of an organization to assure uninterrupted, consistent delivery of its offerings at predefined costs, following any disrupting incident that might include malfunctioning of mission-critical tools or any disastrous natural calamity. It is not an astonishing fact that every organization, SME, MNC, or even government-owned entities are well exposed to uncountable potential risks or disruptive incidents, such as hurricanes, storms, or in-house inadvertent damages. For any organization to ensure consistent delivery of its products and services, it is quite necessary to be adeptly prepared to respond to these changes or business hurdles in the most proficient manner. Therefore, businesses need to strategize their organizational planning that can help them minimize the effects of any impactful damages on their organizational processes, campaigns, and initiatives.
There are plenty of strategic initiatives that organizations can undertake to ensure business continuity. Some prefer investing in multi-center solutions, whereas others pay more attention to risk analysis management programs. It is so true that these initiatives can help you minimize ill-effects of any disastrous business disruptor. However, these initiatives are more focused upon ensuring in-house business continuity. Businesses must understand that they also have to deliver uninterrupted customer support services as well. As this is a crucial aspect of every organization, it is so important to acquire efficient call center outsourcing services. This will help organizations, even during inopportune times, render highly effective and personalized support solutions to all your customers, prospects, and target audience. By outsourcing customer support functions to expert contact centers, you can easily meet the demands and expectations of current generation of customers. More importantly, outsourcing also helps you achieve enhanced organizational resilience and business sustainability. Therefore, organizational plans of several organizations pay special attention to call center outsourcing.
Let us glean through two most prevalent business disruptors, and how call center outsourcing can ensure you maintain business continuity.
Natural calamity: This is certainly an unpredictable business disruptor, and even expert risk analysts cannot predict when a natural calamity can hit a business. Businesses must not forget that natural calamities, including earthquakes, floods, or hurricanes cannot be predicted and they can have impactful effect on daily business operations. Organizations need to be well prepared to face such sorts of business disruptors, and experts even suggest to establish delivery centers in those geographical realms which do not fall under the category of high-risk seismic zones. Besides this, outsourcing can also enable organizations to render or deliver uninterrupted support services. It is so certain that this will help you maintain business integrity and achieve organizational success in adept manner. Businesses can easily assure organizational excellence through call center outsourcing services. Therefore, you must outsource customer support functions of your business to expert call center companies.
Cyberattacks: Lots of organizations worldwide have registered immense financial and reputation losses owing to unethical activities that are performed by numerous thugs, shams, and cybercriminals. These thugs, shams, and cybercriminals perform unethical activities primarily to take monetary advantages. Once an organization becomes a victim of cyberattack, it is well exposed to numerous collateral damages including data thefts, data leaks, and so on. To maintain safe distance with such inopportune consequences, it becomes important to remain extra cautious of these unsocial, unethical elements. Herein, you cannot ensure robust security only by investing in multi-center solutions. You also need timely assistance and guidance from expert call center firms to protect the data of your customers from cybercriminals. As call center outsourcing services ensure robust security of customer data, businesses must always try to collaborate with expert outsourcing firms. Call center outsourcing can help you devise an adept business continuity framework.
In essence, organizations must acquire call center outsourcing services in order to ensure efficient business continuity management. Importantly, this also facilitates organizations with a holistic risk management framework.