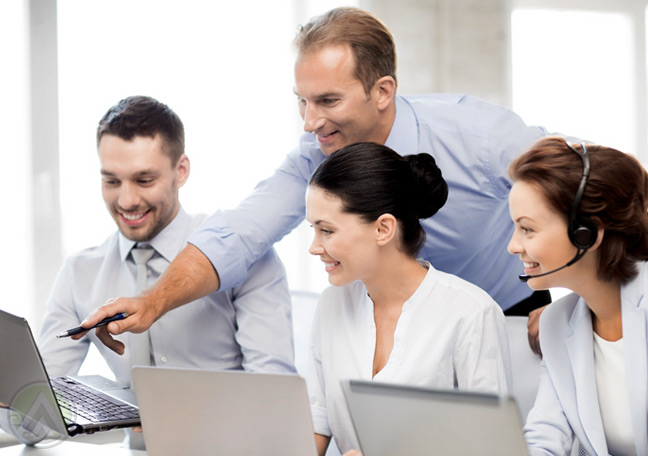 Answering numerous calls of angry and frustrated customers on a daily basis; using complex customer service tools while being leased to a desktop or laptop for more than 8-9 hours a day; and receiving meager compensation in return is certainly not a lucrative, appealing, or attractive profile to aspire for. Although some might argue that every contact center does not fit into the description above, nonetheless the truth is that's how most contact centers worldwide treat their professionals. What is more unfortunate is that most contact centers perceive this scenario as "unavoidable evil."
Various studies have confirmed that poor performance of contact centers, high rates of employee attrition, and dwindling organizational efficiency are the consequences of unfriendly work-culture in call centers. It is so certain that due to stressful, restrictive, and monotonous nature of work in contact centers, it becomes extremely challenging to inspire, engage, and motivate skilled staff of call center company on as regular basis as possible. Several contact centers worldwide are vying hard to strategize their organizational employee engagement framework, and they sincerely undertake every crucial and effective initiative that can help them maintain the highest level of employee engagement. Unquestionably, these contact centers have better employee retention capabilities.
Contact centers that have been scaling heights of success and have been adeptly pleasing their diverse range of clients are the ones that pay special attention towards employee engagement. These types of contact centers understand that their agents are actually the brand representatives whom customers interact with, and therefore, it is quite an imperative task or obligation for contact centers to ensure that these brand experts enjoy their job profile. More importantly, these efficient contact center companies also ensure that their professionals are timely inspired and motivated. Certainly this helps those types of call center companies ensure proficient outsourcing solutions to clients across varied industrial domains. There are several crucial the steps that these successful contact centers take in order to ensure excellent employee engagement.
Given below are crucial initiatives that contact centers must undertake to ensure efficient employee engagement.
Focus on metrics that drive employee experience: Every contact center pays attention to crucial productivity metrics, such as average call handling time, number of calls answered/received, and so on. However, they must not forget that too much focus on every crucial productivity metric often hampers the employee experience. Therefore, contact centers should start paying attention to metrics that drive employee experience, such as quality of solutions or customer satisfaction score. By paying attention to these metrics, you can certainly boost the morale of your professionals.

Empower your agents to foster loyalty: Every call center company has experienced professionals, who possess wealth of skills, talent, knowledge, and expertise that must be used adeptly to deliver more efficient solutions to clients. Therefore, contact centers must start empowering their agents so that they can suggest some valuable and crucial strategies that can ensure efficient accomplishment of innumerable outsourced functions. More importantly, this is a value-centric approach that can drive employee loyalty.

Evaluate their performance comprehensively: As suggested by several outsourcing experts, contact centers often fail to ensure comprehensive evaluation of performance of their staff. While many focus entirely on crucial productivity metrics, some others pay attention to duration of time spend on attending calls. What is more unfortunate is very few contact centers have adept framework to gauge the quality, standard, and efficiency of solutions that customer service professionals deliver. You need to consider every aspect of performance in order to ensure accurate and comprehensive evaluation.

Perpetuate the culture of employee motivation: It is so true that regular rewards and appraisals boost employees' morale, and this makes them feel valued. If your agents are not rewarded on a timely basis, it would certainly not help you ensure top-tier solutions to clients. More importantly, contact centers should also ensure excellent opportunities for career growth. It is so true that excellent career opportunities in call center companies can help you maintain a productive or efficient workforce.

Formalize the exit interview: It is so true that employee attrition becomes inevitable sometimes; however, this does not imply that senior contact center management can ignore all the formal talks with agents who prefer to move on. Contact center management should formalize exit interviews to develop better insights regarding common or prevalent factors that compel employees to put an end to the professional collaboration.
In a nutshell, every call center company should ensure efficient employee engagement framework in order to achieve organizational excellence.