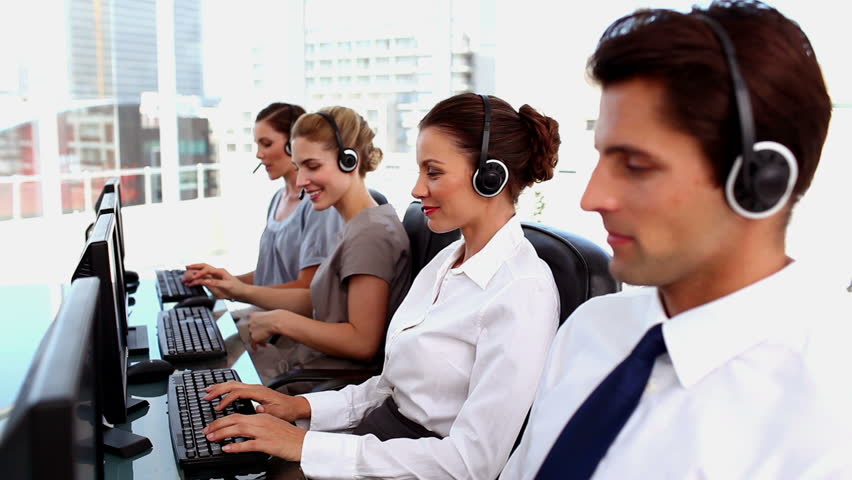 After witnessing the cut-throat competition in the market, you might be thinking what is your business doing differently? How can you stand out of the line? Will customers remember or come back to your business?
These questions are quite justified and make total sense. It is very important to understand that customers have more than ever options to choose from, so it has become quite tough to acquire and retain them for a longer time period. Just offering products and services does not guarantee a happy customer. The main objective remains after the sale is done.
It is imperative that companies that offer high service quality even after the purchase is made are the ones that are able to acquire and retain their desired numbers of customers. In this blog, we are going to talk about how a B2B call center can boost your business and enhance your company's brand image.
Before we dive in, let us see, what a B2B call center is?
A B2B or business-to-business call center offers variegated services to the companies globally. You can avail services such as lead generation, pre-sales qualifications, data entry, research and similar from a B2B call center. A B2B call center may have fewer customers than a B2C call center, but former surely have larger customers (in terms of revenue) than the latter one.
Let us see how a B2B call center can actually benefit your brand image:
Read Also: Why Startup Enterprises Must Embrace B2b Outsourcing?
Enhanced customer service
When you outsource a B2B call center for your business operations, you are offering an impeccable purchase experience for your customers. Be it the pre-sales qualification team, or the professionals who are handling lead generation, all of them hold expertise in their areas. These dedicated professionals offer high standards for serving your customers.
Better Brand Image
It is quite obvious that what you sow is what you reap. What you offer your customers, they give it back to your business. It means, if you offer poor customer service and neglect the requirements of your customers, then you are asking for trouble. The frustrated customers may talk negative things about your brand, thus making your business look bad in the market.
On the other hand, if you are dedicated to offering amazing service to your customers, they are going to spread a positive word-of-mouth about your business in the market. This increases the chances of you acquiring new and retaining existing customers at a much better rate, thus boosting the brand image of your company.
Read Also: Artificial Intelligence: A Powerful Tool to Customer Service Providers
Superior ROI
It is an art to transform the query or complaint of the customer into leads or an opportunity for your business. Call center agents who are experienced and hold immense knowledge ensure to interact with the most un-satisfied customers and talk them out to make a purchase. The inbound call center professionals, for example, get calls from the customers all the time regarding some issues. What they do is that they work on their customers by solving the issue and offering a satisfying solution in the least possible time. This increases the overall return you will be getting on your business investment.
Utilize the expertise of agents
One benefit that tops all when you outsource a B2B call center is that you get access to a team of trained, qualified, and experienced agents without any solid investment. These diligent agents make sure to listen to your customers quite proficiently and offer viable and lucrative solutions. Customers feel delighted when they are handled with care and intelligence.
Latest technology and tools
Another advantage of outsourcing your business operations to a B2B call center is not investing in the new technology and tools by yourself. Instead, your outsourcing partner ensures to be well-versed with the latest advancements in the technology and installs all the necessary tools required for offering a high service quality.
Wrapping up
So, we have seen how a B2B call center can actually improve your business's efficiency and offer a maximum level of customer satisfaction. You do not need to put the load in your pocket and still, you are getting experts who are trained and hold expertise in handling customers' issue. Also, you do not need to pour money in technology as your outsourcing partner constantly works on that.
Follow the points we have discussed and an improved brand image for your business will come out. For suggestions and queries, feel free to leave a comment. Thanks.
Read Also: The Secret Behind Effective Teamwork In B2b Call Center