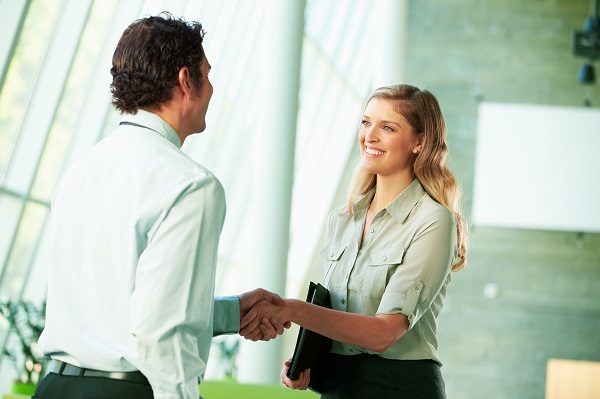 Presently the market competitions have skyrocketed in the field of business. it is potentially getting a stiffer day in and day out and so many varieties of the customers; expectations have pinned down to an extreme level from the service providers. Furthermore, it has implemented huge pressure on companies to enhance certain aspects and approaches that are initiated to provide customer support services. Just providing better products and service are not enough for companies nowadays. Most companies that do not deal the procedures of interacting with their customers fail to process an efficient growth in their business outcome. The interacting and understanding customer has become one o the important aspect of every organization; therefore, this approach cannot be ignored at any cost.
Through this blog post, we have tried to establish a few important and critical facts about various B2B call center approaches that can initially help organizations improve their business strategy and construct a better brand image in the market and also among their clients.
The experience of a customer is regarded to be one of the most significant insights for comprehensible, sensitive and subliminal communication between the client and the company in any part of business transactions. Such business insights influence the purchasing behavior of your business clients, which particularly drives them to stay loyal to the company. Therefore, to enhance the value-centric proposition of any business, an outsourced agency must pay keen attention to the aspects of outsourcing customer care services to an external vendor.
Here are some of the imperative points of outsourcing contact center services to a third party agency i.e. a B2B call center:
1. Value-added customer support service
An organization outsourcing their customers care services requires an excellent inbound call center that can provide value-added customer support services within a specified time limit. It also assists the firm in improving the entire customer purchase experience. A team of adept, talented, and professional inbound agents can effectively help any organization resolve any type of customer queries.
2. Cultivating supreme brand image
It is a universal veracity that a company's customers are directly related to the growth and profitability of the business. To maintain brand image these organizations have to ensure that Their customers are happy with their product as well their customer service because a bad service spreads like wildfire, whereas, on the other hand, if your customers are satisfied with your services then there are chances that they would certainly preach a good word or two about your service and product. Seamless and cost-efficient B2B call center can help organizations manage brand images, which is one of the crucial aspects of every business. Therefore, outsourcing contact center services make a whole lot sense to cultivate a better business foundation.
Read Also: How To Make Your Outsourced Customer Support More Effective?
3. Augmented return on investments
With outsourced inbound call center services, organizations can turn customer complaints and queries into potential leads in order to maximize their return on investments. Professional call executives by paying keen attention to the details of a customer query can turn them into leads as they leave no stones unturned to provide the right solution in order to appease the customer.
4. Professionalism and skilled call center agents
An efficient B2B call center will always make sure that their agents are highly trained as in to improve their skills at serving customers in a better way. Further to this, it also enables them to accomplish targets and enhance the entire business function to increase productivity within the organization. Nonetheless, we cannot deny the fact that outsourcing inbound call center services to a reputable vendor can ease away the burden of recruiting, hiring, and training agents.
Read Also: Why Startup Enterprises Must Embrace B2b Outsourcing?
5. Utilization of latest technological tools
You will never get enough of technology, especially when you are in the business of satisfying and gaining gratification from customers. The organization must save up few chunks of money to invest in the latest technological equipment such as hi-tech software applications, dialers etc. to provide customers with uninterrupted service. And initially, outsourcing call center services can spare you from unnecessary expenses.
In the bottom line, we can say that to make your market game on point and construct a better brand image businesses must commence the process of outsourcing B2B contact center service to a professional and trusted the external vendor to ensure growth and productivity in the business.