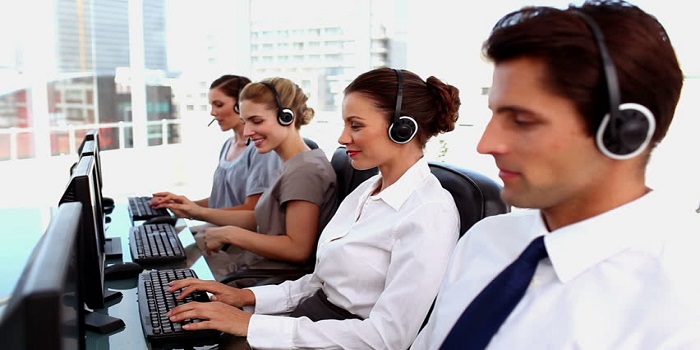 Efficiency is the key to any enterprise aiming for success and influence in the long run, irrespective of any field or venture. Each and every legitimate and responsible trade, be it a semester old novice startup or a well-experienced fortune 500 company, envisions a utopian future for the enterprise that is devoid of any sort of lacunae of inefficiency. But realistically there are many distinct as well as disguised pain points that might occur in the workflow and can hurt the traction of a business entity. Elon Musk, the billionaire tech mogul once said that "Being an entrepreneur is like chewing glass and looking into the abyss of death". Albeit it might not be so dramatic in case of a call center but one can feel the gist of the notion.
Therefore, here in this blog let us reflect on the different facets of how a b2b call center approaches its various functionalities to support a primary business.
Inbound assistance-
The b2b call center services can be categorically put into two major segments i.e. the outbound campaign and the inbound campaign. The inbound telemarketing services deals in handling and assisting the large volume of customer initiated calls and queries. These are mainly responded through calls or reverted through emails. A high proficiency of expertise is required to strategically handle these incoming calls in different scenarios. Well trained and skillful professionals are required to efficiently reinforce the brand image by delivering accountable customer assistance and quality service with confidence.
Outbound assistance-
The outbound campaigns of the b2b contact center services are actively involved in promoting products and services on behalf of the clientele. The outbound telemarketing objectives are intended to make a huge amount of calls to both prospecting and existing customers alike. The motive behind these outbound calls can be for third-party verification, telemarketing, and teleselling, debt collection, survey, lead generation etc.
Data entry services-
Any form of business requires a good amount of data entry, and it is more so for the service-based industries. Data entry is a time-consuming activity and requires a fair bit of manpower behind it. Therefore, as it is not a part of the core business activities, many corporations outsource this tedious bit to the b2b call centers. Outsourcing saves both time and money of the corporations as well as reduces administrative workload.
Market research-
The importance of market research for a particular product or service is undeniable. It is an extensive research process that requires market surveys and professionals of specific expertise. The pre-launch strategies of a fresh product ought to be based on relevant market research to ensure that the product or service leaves a long-lasting mark on the mind map of the targeted prospects. Many b2b call centers have well-experienced teams dedicated to fulfilling the different research requirements of businesses. Hence, corporations find it easier to outsource such market research requirements to third parties that already has extensive expertise on the matter and can deliver quality results.
Read Also: The Secret Behind Effective Teamwork In B2b Call Center​
Debt collection outsourcing
Debt collection is another cumbersome yet important job that corporates are keen to outsource. Businesses are always hard-pressed to retrieve money owed to them at the appropriate time. But sometimes unperceived economic constraints may compel debtors to default. In such cases, businesses need to find measures and tactics to recover the liability. The recovery requires time, money and effort. Therefore, looking for an effective solution, corporations outsource debt collection to call center firms that are experienced on the matter. These firms then undertake the whole process and get rid of any bad loan and enhance cash flow.
In general, a typical call center does operate a multitude or any one of the above-mentioned processes or its derivative. Both outbound and inbound campaigns have various constituent processes within it. There are call centers that work only in a niche field such as specializing only in outbound or inbound campaigns. There is another process that has been increasingly being favored, is called 'blended', that includes elements of both the inbound and outbound processes clubbed together and modified into one.
A B2b or b2c call center, or any call center for that matter can also be referred to as contact centers. The future of these call centers are on the rise as businesses worldwide are increasingly leaning towards outsourcing their non-core processes to third parties that can get the job done at a fraction of the cost. These contact centers are mainly sprouting in the developing countries that have an affinity to the English language such as India, Philippines and, countries in the eastern European bloc.