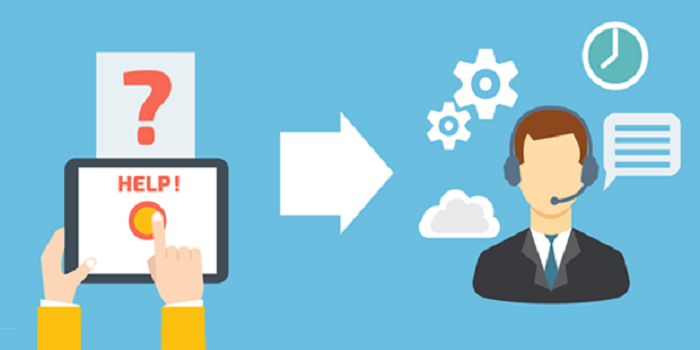 Call center experience plays an important role in attaining a good level of customer satisfaction and patron's unwavering loyalty. It has been observed that companies can build their customer loyalty by investing more in-service experience. These observations were carried out by premier market research organizations and think-tanks. These researchers conducted surveys where different groups of customers were asked to reveal their satisfaction levels and their loyalty towards a brand's offerings. A wide spectrum of questions was asked to these customers regarding their satisfaction levels and their loyalty based on the past experiences.
Many of these researchers concluded that as the customer satisfaction levels went up, the inclination of customers for another repeat purchase went up considerably. Also, the customers are most likely to recommend these products and services to their fellow friends. In addition, the probability score of these particular customers to switch to another competitive brand in the market decreased proportionately.
Read Also: Planning to Acquire BPO Services? Points to Consider​
Let us take a look at a few pointers to understand more of the elusive relation between the customer experience in call center services and the CSAT levels.
As we have already established that effective service experience strategy is the answer to better customer satisfaction levels. This should prompt the various firms offering the call center, their agents, and marketers to concentrate on improving and ameliorating their operational tactics in regards to achieving the much evasive customer satisfaction brownie points.
Businesses should try to maintain the following parameters irrespective of whether or not they decide to outsource their call center facilities or to keep them in-house.
Parsimony might falter quality
Trying to scrimp a few bucks in order to choose a substandard quality call center instead of a premium one can prove to be a perilous proposition for a business. It will most certainly result in a bad repute for the brand image and counterproductive sale tactics. A cheap call center will most probably have unskilled and untrained professionals that are less likely to adhere to the industry best practices. In such cases the quality and the rate of query resolution of the help desk services will suffer and so would the outbound campaigns.
Keep the workforce well-trained and updated
Proper product knowledge, appropriate responsiveness, and ethical behavior in customer interaction is something that requires experience and time to hone. But with adequate and objective oriented training these skills can be taught to master in a short span of time. Provide the best in class training to your call center executives so as to substantially increase the number of satisfied customers.
Avoid longer waiting time for callers
Nothing irritates a customer more than waiting endlessly for a call center services executive to pick up the call. Or worst, if the call gets disconnected even before somebody answers it. Avoid keeping your incoming callers on hold for more than a minute. Albeit there are instances and situations that are beyond the grasp of the common man but unless in absolutely necessary scenarios, train the workforce to try to decrease the average call waiting time.
Emphasize on adequate problem-solving procedures
There are situations where the customer might insist to speak with the higher echelon in the call center. In such cases, the best thing an outsourcing company can do is to comply with the request and escalate the call to a senior personnel. Trying to resolve such issues on your own can cause more harm than good.
Read Also: Top 5 Appointment Setting Tips Every Call Center Agent needs to Know
Treat and cosset your agents well
The call center representatives are the 'point of contact' between businesses and customers. They are the ones representing the business and any flaw or failure on their part will be aligned to that of the company. Therefore, it is crucial that companies treat their representatives the exact way they want these agents to treat the customers. The ethos, logos, and pathos of a business are the vital elements of persuasion and it must be reflected in the outlook of the workforce.
If a customer is well satisfied with his call center experience, he is definitely going to come back for more. The increase and availability of competitive products and services in the market has led to a decline in the customer patience factor. Customers are less likely to wait around and give a second chance to businesses after encountering an initially negative experience. Hence, enough effort should be furnished to increase the first call resolution(FCR) rate. This will increase the number of satisfied customers for the business and these customers are going to stay loyal to the business for a long time to come.