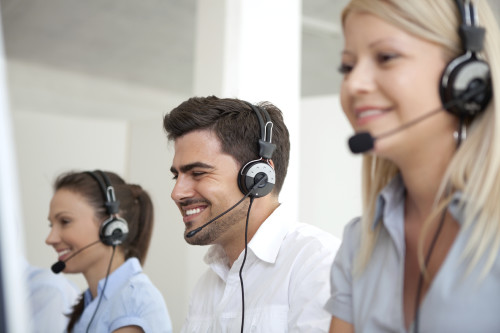 Irrepressible advancements in the field of technologies have opened new avenues of business opportunities for blue chip organizations worldwide. To capitalize efficiently on all opportunities the marketplace is laden with, it is quite necessary to manage, monitor, and accomplish every business specific function with utmost efficiency, competency, and expertise. This objective can be achieved if, and only if, you have reliable outsourcing partner. Therefore, the time has come to regard outside companies as strategic business partners.
Organizations, especially those which are into business for fairly long duration of time, are well aware of the fact that once they discontinue their professional collaboration with outside companies, outsourcing solution providers, or even third party vendors, then it becomes quite a bit challenging to find another outside company that can efficiently understand your expectations as well as industry-specific requirements. If an outside agency can promise you highly efficient call center solutions, then you might have to invest a lot to know about the reputation, competency, and track record of that company. On the flip side, if an agency has great reputation and is the one among the most trusted service providers, then the cost of service would certainly emerge as a point to ponder upon. It is so certain that no business would ever want to compromise with any of those factors. Apart from all these, it is certainly a cumbersome task to conduct an enriching research to find the list of outside companies or service providers that can adeptly match your industry-specific requirements. It is not only a cumbersome task, but also exposes you to the daunting complications associated with imprudent outsourcing decisions. Therefore, businesses must not spoil their relationships with existing outsourcing partners.
Entrepreneurs must know that if a particular professional collaboration is ensuring proficient outcomes, then it becomes their responsibility to take every crucial, relevant, and strategic action that can help them preserve the proficient collaboration. However, it is so unfortunate that organizations relentlessly discontinue their professional collaboration with expert call center customer service providers or outside companies owing to some minor or avoidable issues. What is more astonishing is that businesses are not interested in undertaking any crucial initiative to put a tab on this daunting trend. Organizations should start walking extra mile to maintain or preserve their proficient collaborations with call center companies, outside vendors, or third party service providers. Herein, it is quite imperative to exhibit a high level of honesty, transparency, and commitments, besides keeping a tab on ego that can help businesses preserve their proficient relationships with outside companies. These will help businesses maintain value-centric bonds with call center companies, BPO firms, or third party service providers.
Given below are some strategic actions that can help you maintain value-centric bonds with outside companies.
Expect, but rationally: You always have to expect rationally if you want your professional collaboration to succeed. When you would start expecting a lot from your business partner, then you are unconsciously putting them under additional responsibilities. This can potentially ruin your relationships with outside companies, and therefore, it is fairly important to expect rationally. You have to be as pragmatic in your approach as possible, and this will help you reinforce your bonds with outside companies.
Be professional when you communicate: You must know that communication can help you resolve all sorts of complications that your professional collaboration might come across; however, you need to be professional herein. It's agreed that you hold the right to discuss crucial aspects of call center customer service with your outsourcing partners, but you must not at all initiate an impolite, uncordial, or unprofessional discussion with your business partner as this can potentially expose you to plethora of business complications.
Pay heed to their opinions and suggestions: You should be well aware of the fact that if are seeking help from outside companies for any specific function, then it certainly means that you do not hold high level of expertise, proficiency, and competency required to accomplish that function. Therefore, you must always pay heed to what outside experts suggest. Importantly, this is such a value-centric gesture that can pave way for more enriching, value-centric bonds.
In a nutshell, these strategic actions can help businesses maintain value-centric, strategic, and reinforced bonds with expert call center customer service providers.