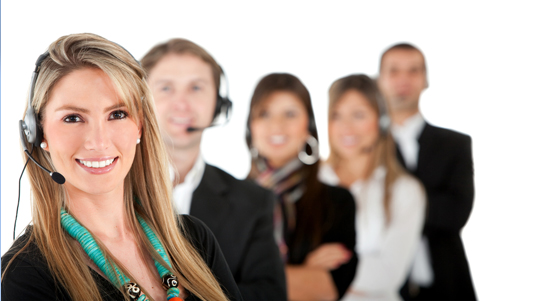 A vast majority of consumer market experts have often stated that a customer forgives, but never forgets. Calling a call center unit can turn out to be a nightmarish experience for a customer. With telephone being the most preferred medium of delivering quality call center customer service, the stakes are pretty high. With the alternatives of outsourcing customer support available at every corner, business conglomerates should look to eliminate trivial methods of customer support and focus on devising strategies and technologies that can truly transform customer experience for the better. Optimizing customer tech support mechanism can improve customer acquisition, customer retention and lead to improved sales.
One way to deliver a top-notch call center service experience is to avoid frustrating the customers when they contact the call center support team.
Let us now discuss in detail, some of the most common customer frustrations that every service provider needs to avoid at all costs.
An incompetent IVR system that is difficult to navigate can often lead the customer to a wrong direction. This is something that makes the customer take extreme measures and can often turn him/her extremely hostile. Leading the caller into an unknown territory after lengthy prompts can make such a customer irate. This unprofessional practice by a brand leads to customers posting bad reviews online which can be detrimental to the long-term prospects of the business unit and can also lead to a permanent damage to brand's reputation.
A customer does not find anything more frustrating than waiting for long in a queue to contact a call center customer service executive. A rational customer wishes to have undivided attention of the call center executive and when he/she is put on hold, the executive is unable to make the most of the time that the customer is devoting. Social media platforms are filled with distressed customers venting their frustration about a bad experience due to long wait-time.
Inadequate product knowledge an executive level
Why do customers opt to go for professional customer tech support? The answer is quite simple, to resolve queries and easing a complex process. But if the call center executive is not equipped with necessary information to resolve our query, it leads to a stark decline in the customer experience with the brand. The executives at the call centers need to have a complete knowledge of the product so that they are able to make substantial difference in improving customer experience.
Infinite number of call transfers
Transferring the customers from one executive to another can often lead to a heated argument and create a displeasure in customer's minds. The only worse thing than transferring the call among different executives is making the customer do it on their own. The line often goes like, "We are unable to resolve your query. Please call …. No. to speak with an executive who might be able to help. This is what creates a bad taste and is bound to hamper repeat sales process.
Use of robotic executives
Call center units have entered this unwarranted territory of robotized customer interactions and delivering mechanized call center customer service, with a zero or minimum human interference. These robotic executives follow pre-specified scripts to resolve every customer call, make the experience more functional and less personal and missing of empathy.
Inquiring about customer information repeatedly
A customer might opt to contact call centers for a variety of purposes, and asking to repeat personal information on every call can get under the skin of even the best of them. It might sound as a surprising information, but customers could not care less for paucity of integration. This practice needs to be avoided by executives if they want to avoid the ire of frustrated customers.
Telling the customer to opt for a different channel
This is a relatively common practice in most of the call center solution providers. While the customer is on hold or in IVR, an automated voice comes across that directs the customer to visit the website for efficient service. Most of the call center units fail to comprehend that customers might have already visited the website prior to making a call. It is also important to note that a customer query might be unique that it is not covered in the FAQ section of the website. This is detrimental to our attempt in delivering quality customer service.
Impolite customer support
A call center customer service executive's job is to resolve customer queries and complaints. It might not be the fault of a customer if an issue or mix-up happens. What the executives need to be aware of is the fact that customers have already paid for the service and an impolite support system will damage the desired customer experience.
It can thus be interpreted that avoiding these customer aggravations is a building block to our attempt of enhancing the overall customer experience.