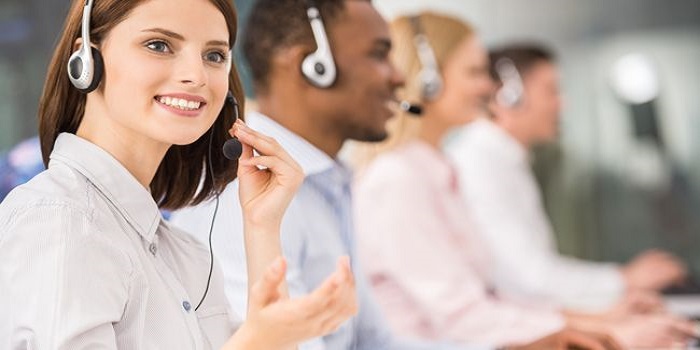 A BPO is known to witness high turnover rates and excessive burnouts of the agents. Some agents just could not handle the pressure of being constantly monitored and kept under the sword by the customers. While others tend to show encouraging enhancement in their skills and aptitude to deliver an unparalleled service experience to the customers.
Now like many other business owners you also might be looking to hire a proficient BPO or an agent to handle your customer's pain points. But, how do you distinguish an efficient agent with a mediocre one? There is no written rule on it, until now. Understanding the pain of business owners and the call center services providers, we are penning this blog to highlight the top traits of a diligent agent. Let's start:
i. Never loses temper
Patience is an imperative quality a call center agent needs to possess. If the agent is able to remain his/her calm in the worst of the situations, then call center sector is the right place for that expert. Note that these sort of qualities are not usually someone is born with, rather, they are developed with time and experience. Handling the customers with the bad temper is a tedious task and demands a great sense of professionalism. BPO experts who are really versed with the industry knowledge are able to provide a soft and smooth sense of assistance to the customers.
ii. Makes everything convenient
The best of call center services providers ensure to hire such effective agents that are able to solve an issue without even seeing it. This happens because of the in-depth knowledge about the product that BPO experts possess. These professionals ensure to break each step to the point of resolution so as to make the customers understand. An ideal agent will be able to cut short the overall process into smaller steps and is able to solve the customer's issue without any delay and assistance.
Read Also: Planning to Acquire BPO Services? Points to Consider
iii. Others will appreciate your optimism
Let's say an agent is in middle of a complicated issue and a long phone call with the customer. The customer is getting agitated and frustrated due to the long call stretch and suddenly the call gets dropped. In this kind of situation, a competent agent would ensure to keep his cool and dial back the customers in order to greet them with empathy and a promise that everything will be ok soon.
This kind of approach is taken by agents who understand that however wrong things may go, it's always wise to keep calm and keep going.
iv. Timely approach
The only thing equivalent to get the customer's query solved is to offer the solution swiftly. Time is an asset for a productive agent. The agent offering call center services always knows how to provide the timely solutions to the customers. No wonder, the metrics used to check the performance of agents also incorporate time-to-response, hold time, and so on. Time is considered of utmost significance in the BPO sector. So, an efficient professional will never miss it.
v. Intuitive
An agent who is working in the industry for a long time tends to harvest his/her wisdom and experience into knowledge. Eventually, with time, the agent began to feel the 'intuition' or 'sixth sense' but, the truth is something else. To be honest, it is not the intuition but the fact that the agent becomes tremendously educated about the environment. This is what helps the agent to take decisive actions during and after the customer interaction. Main aim remains same; to provide an unforgettable customer experience.
vi. Customers feel good
An agent who is well-versed with the domain and who possesses the immense skill to provide services such as outsourced technical support ensures to not only keep his/her calm but something else too. These agents are so efficient that they ensure to convert a frustrated and agitated customer to relax. This quality of making patrons calm ensure that the agent is highly capable to not only engage customers but also make them comfortable, which is of utmost significance.
vii. Adores new projects
A mediocre agent will never love taking new responsibilities or projects. On the other hand, a conversant expert will just adore taking new jobs and projects. It happens with call centers and businesses both that urgent matter usually shows up and a dire requirement comes up. In these moments, call center agents ensure to actively step up and take the project into their own hands. In crisp, a well-practiced professional ensures to take up responsibility and offer a hand-of-help whenever needed.
viii. Great salesman
An adept agent does not only knows how to handle customer's grievances but also knows to add value to the client's business. With the help of their prowess in the field, these agents ensure to implement cross-selling and upselling tactics that in turn, enhances the revenue of their client's business.