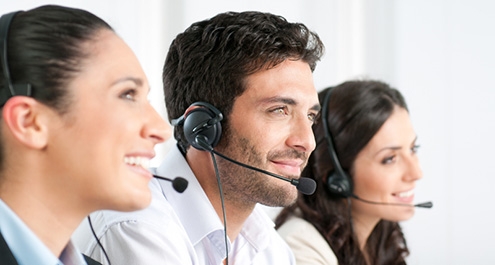 Ensuring top-notch customer service should always be the priority of organizations that are eager to carve a niche for themselves in the competitive and uncertain business environment. However, owing to constant rise in customer expectation levels, unpredictable business disruptions, and ever-changing regulatory guidelines, numerous businesses worldwide are finding it extremely challenging to ensure quick, efficient, and personalized customer support services. In such circumstance, if you don't keep a close eye on latest customer service trends, then you are unknowingly putting your business at the verge of impactful financial and reputational loss. By paying intact attention to all the emerging customer service trends, you can certainly assure flawless implementation of customer service strategies.
This blog elaborates on the top five emerging customer service trends, and those are:
Online assistance through social media platforms – Numerous instances reveal how one tweet or a post on Facebook has made businesses suffer immense reputational loss. As more and more customers are increasing getting used to share their experiences with specific brands on social networking sites, it becomes more than mandatory for organizations to keep a close eye on the discussions on social media platforms. Moreover, you also need to render personalized assistance, timely guidance, and effective solutions to customers through these social media platforms in order to differentiate your brand with the rest of the competitors. This will help enterprises maintain their organizational integrity and safeguard their reputation in efficient manner.
Voice biometrics – Needless to mention that some call center specific functions include verification of customers' data and details, and at present, those verification processes are performed through direct communication on every touchpoint. This often irritates customers, and it does not help businesses ensure sense of belongingness to customers. Therefore, voice biometrics are seen as idyllic solution to ensure value-centric outsourced call center services. Contact centers must start making use of voice biometrics in order to ensure personalized, hassle-free customer support solution. Using this technology, organizations do not necessarily have to verify the details of each customer, prospect, or lead on every contact points. This would certainly help contact center service providers ensure personalized solutions to customers round-the-clock.
Automated outbound customer support calls: Several customer support functions are reliant on outbound calls, and therefore, contact centers must start focusing on how to ensure top-tier outsourced call center services through outbound calls. However, it should be understood that employing skilled agents into outbound customer support functions can burden contact centers with additional responsibilities and liabilities. Therefore, experts suggest contact centers to make use of automated outbound customer support calls. This will not only help you minimize operational expenditures, but will also ensure dissemination of reliable, accurate information. More importantly, it will help contact centers maintain adept utilization of valuable in-house resources.
Customer-friendly reporting system: Presently, few organizations and contact centers are offering customer-friendly, online reporting system. By offering efficient customer-friendly reporting structure, you can help your customers check current status of their order booking, request registration, or even product delivery in the most convenient manner. As customers nowadays opt to keep a close eye on all their orders and requests, it certainly becomes imperative for contact center service providers to offer effective, customer-friendly reporting structure. Moreover, by facilitating your customers with hassle-free reporting provision, you can easily put a tab on number of incoming calls that your agents receive on a daily basis. Therefore, contact centers must not only keep a close eye on this customer service trend, but should also incorporate and execute efficient, customer-friendly reporting system.
Cloud Aided customer support – The usage of cloud computing in outsourced call center services can help enterprises immensely in rendering seamless customer support solutions. As customers expect that their concerns and issues would be resolved using latest technologies by service providers, business process outsourcing companies must make use of cloud computing in order to execute and manage varied outsourced functions, including telemarketing, customer service, data verification, and even third party business data verification in customer-friendly manner. More importantly, it will help outsourcing companies in cutting down on server costs. With the passage of time, cloud computing would soon become a valuable aspect of call center outsourcing solutions.
In essence, contact centers worldwide must keep a close eye on all these emerging customer service trends that can help them deliver highly efficient outsourced call center services. Not only will it ensure adept solutions to current generation of customers, but will also assure future-ready contact center solutions.