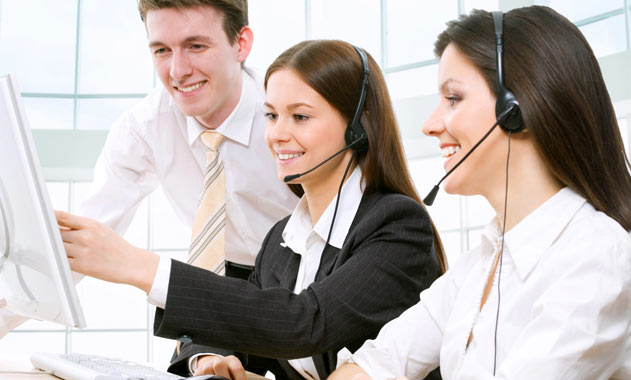 Of late, business have realized that customer loyalty is driven through frequent, positive customer engagement. Not only effective customer engagement strategies ensure sustainable growth, but also help enterprises achieve their strategic objectives quite competently. It is so true that aggressive marketing campaigns, mega promotions, and lucrative reward programs can help businesses attract innumerable potential purchasers; however, those would not guarantee emotional connection between your brand and customers. Therefore, enterprises across geographical realms and industrial domains must start paying attention to customer engagement.
Earlier customer engagement was generated irresolutely through outdoor advertising, television, radio, and various other touchpoints that could help enterprises penetrate deep into potential, target markets. The prime purpose of engaging customers and targets through those mediums was to create stirring brand awareness, and those engagement strategies have indeed helped enterprises maximize their revenues quite efficiently. However, new age customers are more inclined towards all internet-based communication channels. They no more get enticed by colorful billboards or proficient schemes on televisions, and they consciously enquire about brands on the internet before associating with their favorite ones. Be it an informative tweet, a detailed posting on Facebook, or a review on online consumer forum, millennials pay attention to each factor before going forward with the purchase decisions. More importantly, as these channels have brought a radical revolution in customer engagement, organizations need to embrace multichannel customer engagement methods. Enterprises must ask their strategic international call center partners to roll out efficient, multichannel customer engagement programs that can invite long-term customer loyalty.
In the technology-driven era, multichannel customer engagement initiatives can have impactful influence on enterprises' ability to attract, acquire, or retain customers. It must be understood that customer engagement initiatives are undertaken primarily to help customers make more informed investment decisions. Your business representatives must ensure customers that their qualms and issues would be eliminated within the minimum span of time. Apart from ensuring multichannel call centers services for customers, it is also crucial to maintain regular communication with them so as to win their trust and confidence. All these would certainly help forward looking businesses enhance their customer acquisition as well as customer retention capabilities. By ensuring customer-focused, multichannel engagement methods, you can easily create brand recognition in the stiffly competitive marketplace. In fact, enterprises can leverage several strategic benefits of ensuring multichannel customer engagement, and some of those are discussed below.
Develop accurate customer insight: Once you start communicating with target customers and prospects through multiple communication channels, it would help you gather rich data related to customers' investment habits, purchasing decisions, expectations, and so on. More importantly, these structured data can help you know more about customers' preferences towards specific price range, colors, size, and other crucial factors. Using those data, enterprises can easily develop accurate, analytics-based, and exhaustive customer insight.
Create enriching brand awareness: Nothing beats the significance of creating stirring brand awareness in target markets, and this is exactly what multichannel international call center companies can assure. They can help you engage customers regularly through diverse types of communication channels, and they also consider channel preference of customers before initiating any sort of conversations with them. All these would unquestionably help you create stirring and enriching brand awareness in potential markets.
Penetrate deep in target markets: It is so true that multichannel customer engagement strategies can help you penetrate deep in all the potential markets you are planning to explore. More importantly, through multichannel customer engagement methods, you can announce your arrival in target markets without actually shelling out significant sum of money on advertisements through televisions and radios. Hence, multichannel customer engagement strategies can help enterprises penetrate deep in target markets cost-efficiently.
Increased business agility: Business agility is a crucial aspect that enterprises must achieve in order to respond rapidly to various business disruptors and changes in business environment without actually losing the momentum. By delivering uninterrupted, customer-focused call centers services through multiple channels, you can easily maintain business continuity quite efficiently. Moreover, it will help you channelize more time and energy towards strategic planning focused upon achieving organizational agility.
In essence, multichannel customer engagement can help enterprises reinforce their bottom lines, and therefore, it is need of the hour.