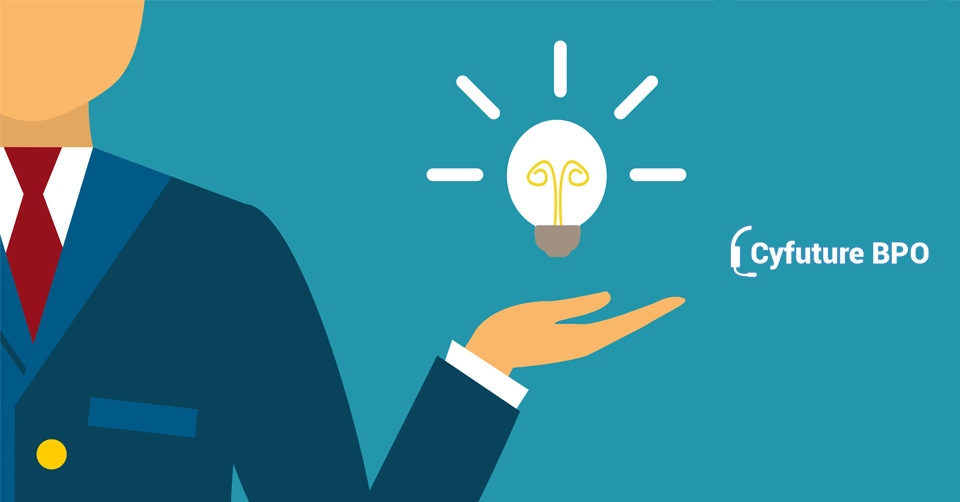 Each business firm is blessed with empire-building acumen that can help decision makers know what their customers expect. Not only are the decision makers blessed with exhaustive understanding of factors that influence purchasers' choice, but are also having deep perspective into trends that are creating stir in the market that can have peripheral impacts on the organizational revenues. Let's acknowledge that these businesses are conveniently accomplishing a myriad of organizational objectives. However, does this attribute guarantee you unblemished excellence even when the business scenario is not in your favor? Obviously not!
In quest of achieving scholastic excellence, businesses need to foster innovation. One must ensure that each of the business strategies and organizational policies is wholeheartedly guided by a perfect blend of innovation and entrepreneurial acumen. Although various successful international call center firms (across geographical realms) are paying intact attention to fostering innovation, but it remains an unfortunate fact that most of these strategic actions are confined within the boundary of organizational setups. You should comprehend that innovation can be stimulated with the help of outside stakeholders, i.e., customers. Therefore, all the businesses that aim to be futuristic must pay attention to these 3 pivotal aspects in order to let the customers stimulate or foster innovation.
1. Imperceptible changes in consumer behavior guarantees conceptual innovation
All of us know that humans like reacting to any change! Even if you have rolled out some attractive offers, then also nothing can warrant you positive changes in consumer behavior. On the flipside, you might delight your customers unknowingly even when you have not taken any customer-centric actions for ages!
So, what are the reasons that motivate such imperceptible changes in consumer behavior? Some businesses and outsourcing companies are in the notion that these changes are quite unpredictable, and therefore there is no need to waste your time on monitoring and examining such changes. However, you should know nothing happens unnecessarily, and therefore it becomes quite a prudent action to ask your customers about the reasons behind such imperceptible changes in their behavior. Who knows, it might help you unravel new realm of opportunities! Even if it won't, then also it would help you foster conceptual innovation. Therefore, every futuristic business process outsourcing company must remain watchful about all the imperceptible and unrevealed changes in consumer behavior.
Read Also: 2 Outsourcing Models Every Business need to Consider before Training
2. Verbatim responses, feedbacks, and reviews are forces to reckon with!
Every business firm comprehends the significance of collecting feedbacks, and therefore, the engagement strategies of businesses worldwide are quite focused on conducting surveys to dig deep into customer expectations. Not only these surveys empower you with enriching data, but also offers you a viewpoint of target markets.
Nobody is in denial mode that businesses are not taking this task seriously, but it's high time to confess that survey strategies of most aspiring and thriving businesses are not well-articulated. Although they pay attention to collecting enriching feedbacks, but most often these surveys are sound so complicated to customers that they avoid participating in those. Even if some factor would motivate your customers to participate in unorganized surveys, then also they would evince only half-hearted interest. So, it is quite important for innovation-centric international call center to design surveys in such a manner that it motivates the customers and target audience share their opinions and verbatim responses on virtually every question they are asked during the surveys.
3. Keep a close eye on trends and be vigilant about hype
Whenever you would ask your customers why they would switch brands, you would find several astonishing answers that might force you into depression! Customers would talk about all the fancy things and enticing price tags that attract them, but are all those true, genuine, and authentic statements?
Obviously, I am not questioning the integrity of customers worldwide, but you need to understand that some brands create stir in markets by launching their products amidst hype. They advertise that their offerings are available at an unexpected price just to attract customers to their showrooms, when customers get to know about all the associated terms and conditions. So, you just cannot afford to devise organizational strategies based on the hype, and therefore, each expert business process outsourcing company should focus on all the emerging trends while staying vigilant about all the hypes.
Read Also: 4 Tips to Train Outsourcing Employees on a Budget
Conclusions: These are basically the pivotal aspects that futuristic business firm must be extra watchful about in order to foster entrepreneurial innovation.