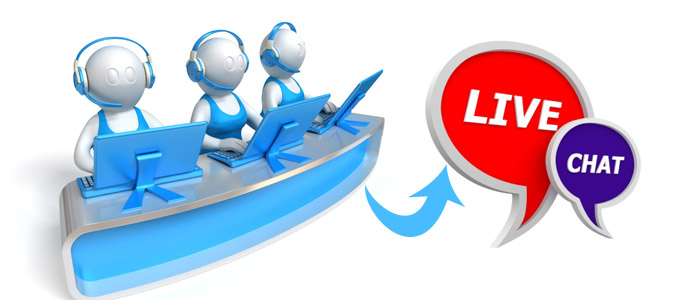 Customers are living in a golden age really!
Every business is just looking up to please their customers in every possible manner.
Have you encountered such situation where two brands are fighting to sell you something?
If no, let me tell you, it feels great! Companies across the globe are ensuring to provide the first-grade products and unparalleled service to their customers.
Technology has engulfed every business function across its strong clutches. The internet has emerged as a savior for business industry.
Majorly all sorts of business are now actively present on the internet. It is so because customers are eating, drinking, and sleeping the internet today.
So, if you are a business owner or a marketer who is looking to make your website a big hit, you require to concentrate on this blog.
I am going to talk about the customer support segment that is available for the users while they are exploring your website.
A study has shown that customers who experience support service in the middle of a purchase have an amazing experience with the business and are tend to remember the brand for a longer period of time.
This is why customer support outsourcing and that too delegating live chat is so quintessential for businesses that have an online presence these days.
Why should you outsource live chat support?
Chat support is the service offered to the customers when they are on your website and need assistance in payment, adding a product to the cart, choosing alternatives, exploring the website and allied tasks.
It is being found that customers just love the support they get when they are in the middle of a seeking or a purchase process.
This is why a lot of companies are now adding the live chat plugins on their websites that empower the visitors to get into a direct conversation with a live agent.
Well, if you are planning to hire a professional or set up an internal team to handle live chat support, drop the idea.
There is no need to invest so much in the training and hiring of the experts.
The best way is to outsource live chat support service from a competent vendor. These outsourcing firms have a team of diligent professionals which is professional in providing the chat support to the customers.
The agents who handle multiple customers at a time hold prowess in offering prompt response to the queries that expands from customer service to the sales.
Apart from being inexpensive, convenient, swifter and most responsive, chat support is a great way to engage more customers.
In addition to this, you would be saving a good amount of money.
Outsourcing the chat support also offers you the benefit of not missing a single visitor whether he/she is from your time zone or not.
An in-house expert won't be able to tap the visitors 24 hours. You would be requiring to pay twice for the agents to cover the 24 hour cycle.
On the other hand, an outsourcing company already have enough resources so as to provide exceptional assistance to your website's visitors without any interruption.
The offshore agents also keep a track of the conversations and identify the pressing issues that are repeated to offer a hassle-free customer experience.
Read More: The dos and don'ts in a chat process
Where to find affordable chat support experts?
As said one alternative is to hire an in-house professional, but again, it is going to cost you quite much.
Also, until unless your staff is underworked, the idea of putting another responsibility on the shoulders of your employees is not going to meet the desired objective.
You simply do not want to overload your chat support expert with high volumes of chat.
"Did you know that on an average a chat support expert can handle up to 800 interactions in a month?"
Match your chat volume and see if the demand is fairly met by supply.
Another alternative to get affordable chat support expert is to look for freelancers.
There are sites related to freelancing where professionals are ready to provide chat support on the remote basis. This option specifically offers you a great benefit in terms of cost.
The third option is to hire a prominent outsourcing firm in a nation where labor cost is low. Like if you want to outsource live chat support to India, you will see a great reduction in the operational costs.
Indian call centers are known for providing superior service level with nominal pricing. Hence, customer support outsourcing is a win-win situation for businesses.
Pro Tips
If you are looking for freelancers, do not go for the cheapest one always as the rates of experts are directly proportional to the level of expertise and skills they possess.
Along with this, ensure to first test the freelancers and then give the full responsibility.
Before you tie up with an outsourcing firm, ensure to go through the scripts and the interactional process of the agents. Best would be taking a trial of the services by engaging with the agents as a visitor.
This will tell you the level of support that is being offered.