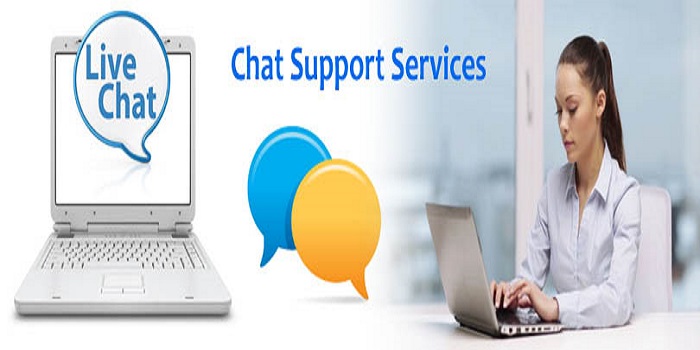 Online chat services are a great way to deliver quality support efficiently to one's user base. It has revolutionized customer interaction experience. Earlier, customers had to rely on telephonic conversations with agents, to resolve their queries and questions related to products and services. But now it can be achieved through chats. Now customers don't have to wait anymore to connect with support executives. Real-time resolution for queries is becoming increasingly common among enterprises and businesses.
But extensive overuse of this tool can result in irate customers which is a very common mistake that a lot of businesses commits. In-house chat support services can prove to be a burden for an organization if the outsourcing vendor don't have the proper infrastructure and workforce to complement the process. In such scenarios, it is advisable for businesses to outsource live chat support to BPO companies that have the proper knowledge, experience, and expertise regarding the same.
Recommended Article For You: How to do Chat Support Outsourcing affordably?​
There are certain procedures and methods to effectively use the chat support process for the best outcome. Here, in this article, let us explore a few of such tactics.
Mass engagement vs targeted approach
We all have visited different websites where upon landing, multiple chat invitations pop up and flash on the screen. It is the mass engagement approach where there is no discrimination among the invitees. Such approach bets on quantity and can safely be categorized as spams. Albeit effective, it is not a very efficient method to generate leads. While on the other hand, targeted invitations are those where the chat invitations are sent only to those users that have at least shown some interest in the product or the service. According to sources in the inbound call center services industry, this method requires a bit more time and effort but the quality of the generated leads is of a better breed.
With the targeted invitation, it is important to set up criteria to identify and convert interested prospects. Among them the 3 most relevant are:
Time
Location
Browsing history
Both the approaches are in stark contrast to each other where one emphasizes on quality while the other on quantity. The best bet towards an ideal solution would be a little bit of both. A hybrid approach can ensure quality and at the same time it can bring in the numbers needed for a particular campaign.
The following are a list of some of the practices that can ensure efficient targeting:
Abandoned shopping cart-
Closely inspect the activities of the shopping cart and the checkout pages. If a customer is lingering there for a long time or if there are any system-triggered error messages, approach the customer. An offer to help might be the key to decrease the shopping cart abandonment rate and at the same time can increase the number of qualified leads.
Read Also: Chat-Based Customer Service: Accomplish Your Customer Service Objectives Competently
Target exit pages-
The low performing pages are those where the most customer exits are observed. With the help of web traffic analysis tools, one can identify these pages and start targeting them with proactive chat. Veteran businesses that outsource live chat support entice existing customers with exciting offers and incentives to better understand and improve on the aspects that compel the exodus of patrons.
Recognize quality prospects
Identify the high-quality prospects to increase your conversion rate. The information-based resources available on the website are a good place to search them. If a user has navigated through these pages then there is a high chance that he or she is interested and engaged with the product. Therefore, it is in the favor of the agents to proactively engage in chats with such prospects.
Practices to avoid
There are certain things to avoid while inviting customers and users to a chat. Avoiding them can increase the level of customer satisfaction and bring down the numbers of frustrated customers.
Targeting customers, the moment they enter the site-
A lot of companies that outsource live chat support make this rookie mistake. A user should be first allowed to grasp and get acquainted with the information before he/she is approached.
Repetitive invitation after rejection
When a user declines an invitation, it is obvious that he/she is not interested. Repetitive invitation within the same browsing session will only drive them away from the site.
Read Also: Leverage Online Chat Support to Accelerate Business Growth
Generic language
As far as possible, avoid the use of generic elements while inviting a prospect. Analyze their navigation history and keywords before engaging in a conversation. Use as much relevant information as possible and also avoid chatbots during invitations. Chatbots are automated programs devoid of the human touch and users are not very fond of them at this point of time.