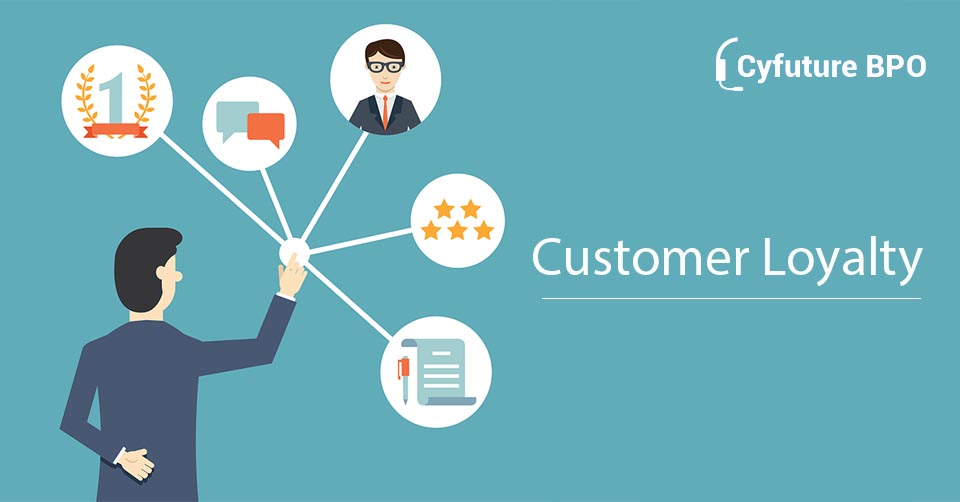 Gone is the era when customers were reluctant to switch to a brand that offers more attractive, enticing deals. In the current age, customers like to try every option they are blessed with before settling down with their favorite ones. However, the brighter aspect is that once a customer has chosen your brand to associate with finally, you are bestowed with a golden opportunity to foster a valuable relationship. If you are successful herein, then no power in this world can act as a hindrance on your path towards attaining unprecedented altitude of success.
Shifting our focus back to the reality, let's acknowledge that most enterprises, even the thriving ones, are unable to capitalize on the opportunities coming their ways. As a matter of fact, some of them don't know much about strategic actions that they ought to take in order to win a loyal customer base. Therefore, this blog would shed light on five pragmatic actions that demand absolute adherence by any forward-looking business firm that is aiming for a larger, loyal customer base.
1. Deliver values on each touchpoint:
Believe it or not, if one would feel valued while interacting with your brand representatives, it would compel that person to continue the association with your brand, even in the worst of scenarios. However, one should comprehend that it is not that easy for your brand representative to deliver values, that too on each touchpoint, while keeping their focus intact on the revenue streams. That's why, veteran industry leaders would suggest you to collaborate with an expert corporate call center. They can efficiently help you deliver values to customers, prospects, and leads on all touchpoints, through all the communication channels.
2. Ensure transparency:
Some businesses and entrepreneurs are of the opinion that being too transparent and ethical in approach can actually have a negative impact on revenue streams of businesses. One should understand that the level of awareness in customers is at peak, and a minor negligence on companies' part can prove out to be too costly. It is so true that success is not guaranteed for every initiative you undertake; however, keeping your customers in dark regarding the initiative can actually make it more complicated for you in the long run. Therefore, keep your customers updated about every change in your business policies.
Read Also: How to Build a Base of Happy and Loyal Customers
3. Help your customers proactively:
Several studies and surveys have already revealed the fact that being proactive in customer service approach can actually accelerate your company's march towards excellence and prosperity. Therefore, entrepreneurs must prudently choose one of the competent call center outsourcing companies. Expert call centers unquestionably know how to deal with millennials and the best ways in which their qualms can be pacified or eliminated. More importantly, they have insights into how to win their loyalty by expressing their willingness to deliver personalized, value-centric support solutions. This can help any struggling business firm foster loyalty in customers.
4. Value your commitments:
Successful entrepreneurs pay special attention to this pivotal business facet, and they always ask their counterparts to be wholeheartedly committed towards this factor. Once you have assured a customer/prospect that his/her qualms would be eliminated within a specified timeframe, then it becomes more than an obligation for you to deliver the most relevant solution, that too within the specified timespan. Failure in this regard can potentially tarnish the image and reputation of your brand. Therefore, all ambitious corporate call center firms must honor its commitments with integrity.
5. Seek customers' feedback regularly:
Once you are in the business world, it is so obvious that everything would not rollout as flawlessly as you might have envisioned. However, taking some strategic actions can protect you and your brand from any impactful damage. One such pragmatic action is to seek customers' feedback, on as regular basis as possible. It is a value-centric gesture that can strengthen the bond you share with your customers. More significantly, seeking customers' feedback on a regular basis can give you clear understanding of your efficiency, performance, and reputation. Therefore, businesses must ask call center outsourcing companies to conduct exhaustive consumer surveys.
Read Also: Pay Attention To Customer Feedback: Accelerate Your March Towards Organizational Success
In essence, entrepreneurs must take these actions so as to earn long-term patronage, trust, and loyalty of customers.