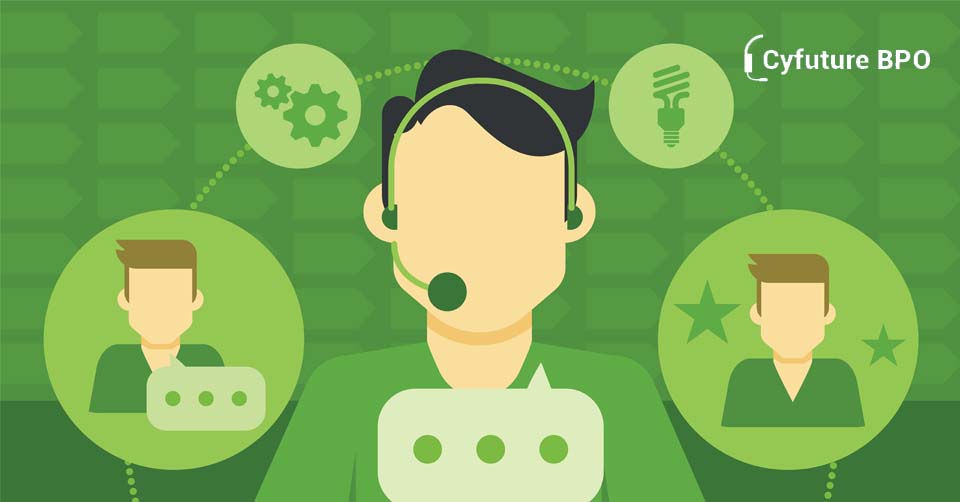 Let's acknowledge a harsh truth — all the forward-looking organizations are in quest of drafting and implementing efficient customer engagement framework, but only a handful of them actually have accomplished this strategic goal. The facet that is even more worrisome is that most of the business entities, even the ones that are aspiring to achieve unprecedented excellence, are quite unperturbed with this failure. These types of business entities and entrepreneurs should comprehend that new-age customers, under normal circumstances, prefer maintaining distance with such brands that don't pay deserved attention to customer engagement. Hence, it becomes mandatorily crucial for any goal-oriented business to strategize their customer engagement framework in an adroit manner.
Shedding lights on customer engagement, several acclaimed industry veterans have claimed that many businesses (if not most!) have failed to draft exceptional customer engagement framework primarily because they lack exhaustive insight into the types of customers they are dealing with. To help such businesses gain accurate understanding of types of customers they are communicating with, this blog enunciates upon five types of customers. Furthermore, the blog discusses how to stimulate valuable conversations with those types of new-age customers.
1. The Incensed Customer: An incensed customer basically does not shy away from revealing what's on his/her mind. Although a customer gets incensed only when he/she has had bad experience with your brand, nonetheless your brand representatives must not be submissive in their attitude while dealing with such customers. If they start shouting at executives as soon as the communication is established, it is always advisable to ask them to maintain the level of intellectual integrity. However, delivering best-in-class technical support outsourcing services and personalized assistance to any incensed customer should always be the top priority of a progressive brand.
2. The Chronic Complainer: These types of customers usually contact your customer care center and brand representatives on a regular basis, for every valid reason they have. They keep on bothering your executives for whatsoever complications, qualms, and irregularities they come across while using your product. Some bpo companies opine that chronic customers hamper their work efficiency because of not-so-significant communications often, but one must look at the brighter side of the coin. These customers contact you frequently because they have faith on you. Thus, handling their complications and qualms in an adroit manner is quite important.
Read Also: Keeping track of customer journey map
3. The Meek Customer: This is a type of customers who do not like establishing communication with your representatives for inconsequential issues. The frightening aspect of meek customers is that they don't expect brand representatives to offer prompt solutions, and this certainly indicate that they don't expect much from your brand. While dealing with such customers, the prime motive of an international call center executive should be to win their trust by walking that extra mile. Herein, your customer engagement strategies should be focused on fostering and delivering values to such customers.
4. The High-Roller Customer: The most demanding type of customers who do not hesitate to invest a lot in favor of great experience. Although no customer like excuses, the high-roller ones certainly hate it to the extent of maintaining lifetime distance with your name. You must know that they have every right to seek relevant solutions, not only because they have paid for it, but also because they are pivotal stakeholders of your brand. Thus, it is always a prudent initiative to ensure them exceptional customer support services proactively, that too in the most adroit and personalized manner.
5. The Mercenary customer: Wait before you start taking that too literally! Mercenary customers are those who would do no favor to your brand if they are not ensured additional benefits. As a matter of fact, they might choose another brand once they are impressed by the offers and privileges that your competitor has offered. The best way to deal with such avaricious customers is to offer them additional benefits till the time it does not impede the pace of organizational growth. Additionally, you must ask your customer care and bpo outsourcing partner to be extra cautious while dealing with any mercenary customer.
Read Also: Why Startup Enterprises Must Embrace B2b Outsourcing?
Conclusion: These are just the common prototypes of customers, and your brand representatives might come across some customers who are entirely different in their approach. In all such circumstances, your customer engagement strategies should be ideally focused intensively on delivering values and appropriate solutions, within shortest duration of time.