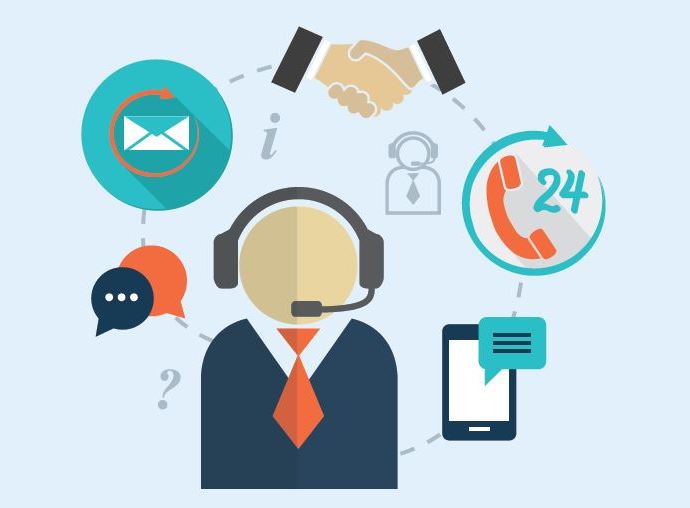 To outsource your business process is an appealing idea because it has the potential to save you time, money, resources and a great deal of a headache. Framing an efficient outsourced customer support services can help organizations cut a hefty amount of overheads promptly, but it is surely not a process that fits every outsourcing puzzles. Now, if you have already decided to take the leap of faith by outsourcing customer support to an external agency, it is significant to fathom critical business options cautiously. A stream of shabby or ramshackle service will always lay a foundation for evacuated customers.
In this blog, you are about to find some of the best customer support outsourcing practices and an applied guide to assist organizations to decide, which type of outsourcing techniques is the right approach to elevate business developments.
Outsourcing: Definition
A firm that chooses to outsource their non-core area of business simply states that you are collaborating, in fact, hiring a third-party organization to handle your business on your behalf on a long-term basis. Apart from customer service outsourcing companies can handle a large number of business processes such as graphic designing, data entry, help desk, billing, collecting debts etc.
Even though most of the organizations seem to commence or rely on outsourcing industries to elevate their business functions, it's important to ask yourself a simple question, 'how important is outsourcing and should you outsource your services to an external force?'
Read Also: 7 Steps To Successful Business Process Outsourcing
The answer is positive 'yes'. Here are a few factors that will help a decision maker determine whether outsourced customer support services will be a shrewd move or a lame one.
Increased profits
Just outsourcing your services is not enough. Depending on the size of your company and the customers you have, outsourcing may or may not be a profitable affair for that particular firm. However, creating your own customer services isn't easy. In-house customer support services can mug-up a huge amount of time as well as money from the core capitals of your company's investments. Building an infrastructure so engaged as this can sometimes result in failure or maybe a loss. Regardless of its qualm outsourcing is still considered to be an admirable approach to enhance business productivity or at least increase profitability. Make sure that you consider all the work ethics such as giving your employees better compensation and efficient training, latest equipment, supply purchase etc. and never forget to dig around.
Intricacy
Outsourcing in an inexpensive interlude that doesn't mean that each and every company must initiate the approach because of it the long run it might steam all your funds in the name of customer acquisition. If you are a company that takes regular customer calls on various technical, troubleshooting and complicated issues then you should keep your customer services intact in-house to make sure that your customers are clutched on to excellent services. On the other hand, if some of your business departments handle patrons off to their other team members on a constant basis then that process will be more problematic by adding a separate party.
Read Also: Why Should Businesses Outsource Their Technical Support
Organizing time
A component to measure how outsourced customer support service can elevate the business function on a daily basis is that outsourcing companies help the organization manage time. At times, when your employees are not swarmed up with work they can utilize these times on other essential projects and perform activities that lie within their gamut of talent. For instances, they can make a sale or research on new products, which will definitely help employees to make a better investment in the long run. Therefore, while attentively deploying the expense of outsourcing, an organization can also utilize the advantage of the time by dodging minor business operations.
Customer requirements
If your company is unable to serve the customer with their possessed resources then know that the time has arrived to outsource your business processes to a third party organization. Outsourcing customer support service to an external vendor can help companies provide professional services to their potential audience round the clock with the right volume of employees to work for you at the right time. No matter what your customer demands are, it is your duty to crunch the number to elevate business success.
Read Also: Top Five Emerging Customer Service Trends
Your customers are totally dependent on your customer support services, and outsourcing could be an efficient way to establish a better support team for your business program.