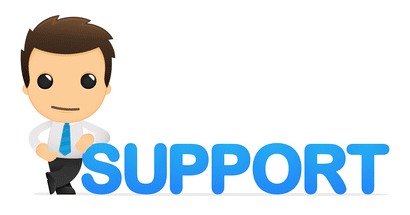 In quest of scaling unprecedented heights of success in business, entrepreneurs worldwide are embracing all effective technologies and strategizing their initiatives in such a manner that best suits the requirements and expectations of their target audiences. Herein, customer engagement is certainly an essential business aspect that entrepreneurs have to be extra cautious about. Now when we talk about engaging customers, nothing beats the significance of making it as enriching, pleasant, and personalized as possible. That's where your customer engagement etiquette comes into play.
Being a forward looking enterprise, it becomes imperatively vital for you understand that customer engagement is not only about dissemination of business information, but it also includes some sorts of expressions. Hence, being expressive through your customer engagement initiatives is something you can bank upon! Therefore, numerous recognized business communicators nowadays advocate the usage of emoticons during customer engagement. They argument is justified by the fact that communication between customers and brands carried some sorts of emotional aspects, and that can be easily expressed with the usage of apt or suitable emoticons. Businesses must have comprehended the significance of voice tone, facial expressions, and various other nonverbal cues that can invite excellent customer engagement, and therefore, they must try to use emoticons in online chat support services or email-based communication. This will help businesses communicate with their customers (existing and prospects) in much more engaging and expressive manner.
There exists various factors that advocate the usage of emoticons in customer engagement business communications, and some of those are enunciated herein.
Create emotional connection with customers: Nowadays, business is all about how you connect with your customers. It should never be gauged on the basis of monetary exchange only, although this still holds massive significance. But when your business initiatives would start focusing on creating some emotional connection with customers, then it can pave way for enhanced revenues. Therefore, businesses must willingly use emoticons in customer support email and chat-based customer service. It should always be ensured that communication contains some sorts of nonverbal cues and expressions that can help businesses and customers connect emotionally with each other, and therefore, expert business communicators want businesses to use emoticons in their customer engagement initiatives.
Read Also: Communicate Through Emails: Scale Unprecedented Heights Of Success In Business
Garner immense popularity on social media platforms: It is no surprise that social media has gained massive popularity recently, and businesses also use these platforms to connect with external stakeholders. Hence, it is quite vital to strategize social media-based engagement strategies in such a manner that can help enterprises engage external stakeholders or customers in an enriching manner. Herein, pictorial representation would not help you all alone in engaging maximum number of customers. You also need to be expressive in your approach, and that is exactly what usage of emoticons can ensure. Once you start using emoticons in all the social-media based customer engagement campaigns, it will pay you off in terms of enhanced popularity and reputation.
Add personalized touch to your offerings: You must know that efficiently-designed customer service provisions can help you personalize your bonds with your cherished customers. Therefore, you have to take some pragmatic, efficient steps that can help you ensure personalized online chat support solutions for your treasured customers. Emoticons herein can help ensure the same, that too in a very cordial manner. It is so true that if you do not express your concerns and communicate with customers without actually using any sorts of nonverbal cues, then you might not add personalized touch to your offerings. On the other hand, when you would ensure customers that their concerns bother you as well, then you can expect some sorts of personalized bonds with them.
In a nutshell: Enterprises must start using emoticons while engaging with customers as this can help them ensure enriching, pleasant, and personalized customer support email solutions. More importantly, the usage of emoticons is chat-based customer engagement strategies can also pave way for more strategic bonds with customers. However, businesses must not start using emoticons unnecessarily as overuse of emoticons in business might not help you convey the actual message. You should always understand that emoticons can help you engage with customers in a better manner if they are prudently placed.