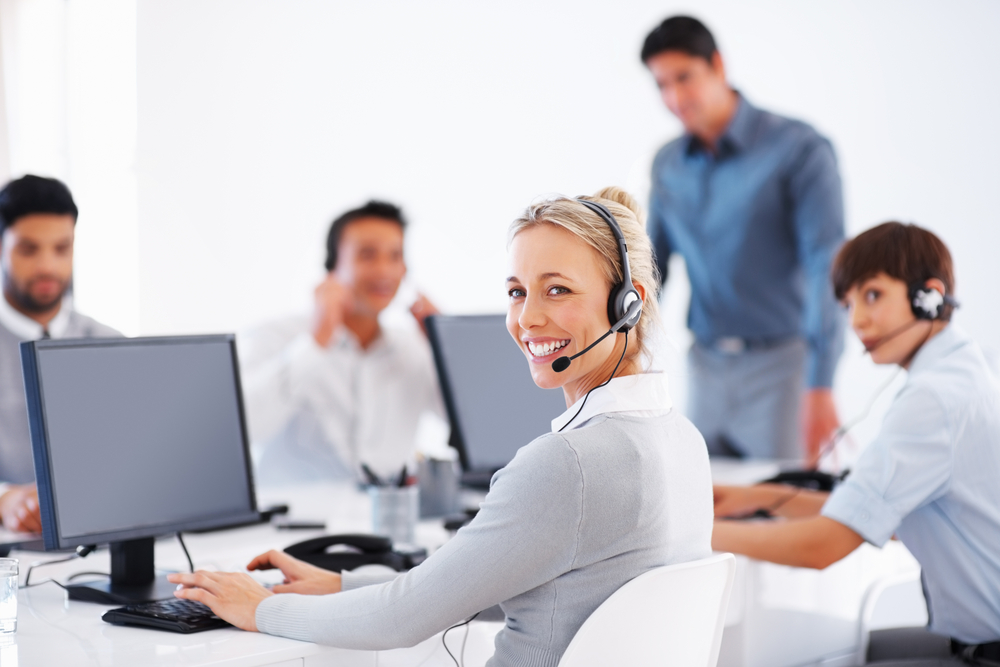 In a call center environment, most of the business metrics calculating the business efficacy of an operating model focus primarily on the efficiency of operating model transformation. However, the recognition of such an operating model has had a profound impact on the outcome of technical support outsourcing mechanism.
Given the rapidity of change in today's call center environment, while planning to do any kind of transformation- it is important that a call center unit not only benchmarks against the best-in-class of the past performance but also has sights on the emerging best-in-class and focus on becoming the new normal. While cost reduction, effectiveness of operations and controllership have emerged as important outcomes, a target operating model in a 24 hour call center setup needs to be oriented towards the future.
Levers of business alignment
Aligning of call center activities with ever-changing client priorities across different markets has emerged as an enormous challenge even for outperforming business units. The most typical factor is that by the time a call center entity implements the changes and the process gets completed and successfully negotiates various hurdles and stakeholders across different units, functions and geographies, client informs that the changes made aren't relevant anymore. Business units opt for technical support outsourcing companies when they are unsure about the future circumstances as these call centers are well-versed in combating to the dynamic market requirements.
Let us now examine some of the critical levers that outperforming business units use in order to come up with extraordinary results.
Actionable intelligence: Creating business sense of relevant data
In the global context, call center units are utilizing less than twenty percent of the data available to them. However, the question arises that if these units need to actually invest in using all of the available data. The answer is NO. With the evolution of technology, there is availability of so much data from processes, automated tools, social media, blogs and other digital modes of data collection. The proactive technical support outsourcing verticals need to decide the data that provides 'actionable' intelligence. Hence, it becomes all the more imperative to use the right metrics that not only provide operational levels of performance but are also well-aligned with the core objectives and vision of the organization.
We are well-versed with the fact that almost all business organizations have some metrics and measurements already in place, but what has often been found missing is their capability to continuously update those. The 24 hour call center units need to invest in capabilities to continuously examine the flow of new data streams and utilize them when required. Their focus should also be to regularly review the evaluations that have become obsolete. A proactive and efficient call center unit specifically focuses on building 'Actionable Intelligence Center of Excellence' for their clients as a whole so that it can derive sustainable results in the future.
Focus on building flexibility and agility
Call centers operating at a global level often review their current processes amidst constant change in the business environment. Some call centers with expertise in technical support outsourcing also need to consider that market forces often tend to alter strategic priorities of a business rapidly. More often than not, this leads to a complete overhaul of operations, not only in terms of metrics and measurements but also in terms of the structure of a call center. However, the question arises, can call centers set direction and roadmap for the future operations by frequently altering their current set of operations and running the risk of failure in present endeavors?
A target operating mechanism describes the end state operating model and is seen as a roadmap to where the management aspires to be and how the current set of activities can be organized to be more effective in delivering results as per strategy across the entire vertical.
It is important to note that apart from a clear definition of business vision, objectives and priorities, call centers should have a pre-designed process in order to ensure if the current technology is being fully utilized. In the case of technical support outsourcing units, the new investments in technology need to be evaluated only on the basis of incremental capability.
With the level of technology changing drastically in a very short time-frame, organizations often run the risk of investments turning redundant. Therefore, it is imperative for investments to achieve fundamental balance of not lagging behind the current industry and not being too early to end up redundant. It is recommended to invest in short bursts rather than going all out in one go and failing miserably at it.
Thus, it can be interpreted from the above discussion that embedding change levers can certainly play a huge role in future-proofing call center operations as they play a pivotal role in combating the rapid market changes with primary focus on building sustainability.