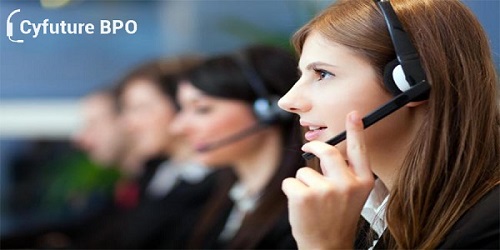 What does it take for an organization to be customer-centric literally? Does it require a heavy investment in the human resource (recruitment & training)? Or is it something else?
Well, if a company wants to be customer service oriented, there is one golden rule only; the idea of helping people. Yes, that's all it takes for the start. You need to be clear in terms of the business objective i.e. to help people through your service and product. The organizations that have succeeded in the past, are known to offer premium level customer service. They have ensured to keep their customers on the top of their priority list.
Agreeable, there are various skills that can help in offering high-quality customer support services to your clientele. But, there is a lot more to that. It is the deeper outlook a company adapts to its day-to-day basis operations that ensure an effective customer service. Let us now go through the aspects that are going to help your business provide unmatched customer service.
1. Customer always comes first
As a business owner, what do you think your company is all about? See, many organizations keep their mission statement in compliance with the product development. Lesson number one; it is not about the product; in fact, it is never about the product.
Successful companies of various sectors across the globe have made their business objective to help people and not selling the product/service. This attitude of offering assistance to the people have changed the way customers think about them. There are many renowned companies that have their brand taglines in compliance with the motto of helping their customers.
One such example is prominent e-commerce site Zappos. The tagline of Zappos is "Powered by Service". Their product is shoes, but their main intent is to provide help to their customers. These kinds of companies always believe that their main objective is to provide the best service to the customers.
It is highly critical that your customer service team understands that its work is nothing but is central to the main aim of the organization. This can guarantee more meaning to your support staff's work.
Read Also: Artificial Intelligence: A Powerful Tool for Customer Service Providers
2.Universal Belief
It is quite important that everyone in your organization, starting from the top to the bottom, believes in one idea; the idea of keeping customers first always. There are a number of companies that offer BPO services to a number of clients. So, the goal to help people is somewhere lost between the sales target and numbers.
Let's take an example. You are a member of the support team for a SaaS product and the sales professionals are upselling the products to the customers to whom the former cannot offer any assistance. In these sort of cases, no matter how hard you try to help the customers, they will fall out. This happens because the professionals are keeping their personal targets on a much higher front.
For making your company an ideal place where people are being cared, it is important that a uniform business objective is streamed throughout the hierarchy.
Read Also: Planning to Acquire BPO Services? Points to Consider
3. Empathy is inevitable for effective customer service
Experts have always claimed that it is impossible for a support professional to offer a solution to the customers every time. But, offering empathy is something which can be done. If you can understand what your customers are thinking and feeling, then only you can make them feel better. This is the main aim to do any business; to provide satisfaction and care to the customers.
When a customer who is highly dissatisfied and angry with your business calls you, you need to understand and feel his/her pain and respond accordingly.
Responses like "I am going to put your call on hold and then your call will be transferred" is an example of an un-empathetic reply. While responses such as "That's must be really irritating, I am going to connect you with an expert who is the ideal person to resolve this complaint." Is an empathetic reply.
4. Unmatched follow-through and follow-up
What do you think is the worst possible thing you can do to your business? It is not following up the customers' order or failing to deliver something you promised. Customers really feel frustrated and cheated when it happens.
Following through & up is not a customer support staff's job, still, when a customer support team offers a caring follow-up or an empathetic follow through, it creates an unparalleled impression in the mind of customers. The Impression that your company cares about people more than anything.
As you know, there are multiple platforms such as social media that are known for the destruction of brand's repute owing to one bad service experience. Offering premium level customer service is hence more than necessary now.
Read Also: Three Major Customer Service Trends That Will Gain Popularity In 2018
Summary
All the companies that implement all the above-mentioned tips successfully imprint their names in the customers' mind. It is crucial that your support professionals are in love with their job. That is the only way to offer really good customer service at all levels. So, if you want your company to rock at customer support service, consider the above-mentioned factors and you will reach there eventually.