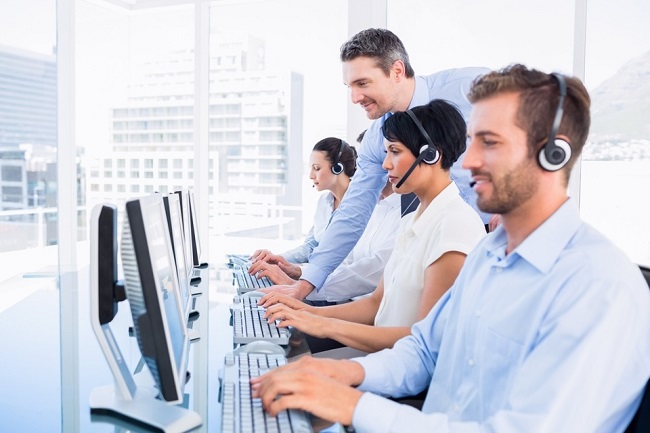 Clearly, social media sites are an indispensable platform for every big corporate and small business house. In fact, it has now become quintessential for the business houses to proactively market their products and keep their pages updated for catching the eyeballs of potential and existing buyers.
Moreover, in today's time, brands cannot really survive without maintaining two things- one is up keeping with social media and the other one is customer support services. Though proper implementation and continuous happening of both is necessary, still they are not considered as the core business activities. It is always a wiser decision to opt for outsourcing social media handling to business process outsourcing service providers along with customer service outsourcing. Thus, outsourcing both these tasks to the same company will ensure a seamless integration of customer services and social media, which in turn will boost both, the goodwill and reach of the brand.
But somehow for the ones who offer outsourced call center services it is acting as an added burden.
However, if the manager trains the employees using certain guidelines, the social media handles can actually ease up the work of their employees.
Thus, in this blog post, we have mentioned some of the useful practices and tips which can actually the employees in using social media sites for customer servicing. Take a look.
• Train and hire proficient social media managers -
Social media is a risky place to be. Whatever you do on social media stays on the internet forever. Hence, customer service outsourcing providers should hire a social media manager who knows the art of writing catchy descriptions and captions. Moreover, he should also be proficient in English. One should hire someone for the post of a social media manager only if that individual has these traits. The social media manager should also be a tech savvy. Besides this, he should also be proactive in terms of proposing solutions for the times when the social media page is receiving too much negativity.
Read Also: A Laid-Back Beginner's Guide To Outsourced Customer Support
• Establish a personal connection-
No customer loves hearing the automated greet by an IVR. The employees of customer service outsourcing companies can earn great repute for their clients by giving them the option of getting their query solved online through online chatbots or by giving personal attention to the queries and complaints of various individuals. Moreover, a call center company should understand that human interaction is way better than the automated and technical ones. Giving attention to your existing customers not only helps in turning the customer into a loyal one but also in marketing.
• Be quick in responding-
No one likes waiting for responses even from their near and dear ones. Hence, your existing and potential customers will definitely not like waiting for your replies. Adequate and efficient staff should be hired so as to ensure that each and every customer is getting prompt replies. Quick responses always lead to great public relations and great public relations help in building the trust of the customers. Moreover, a customer service outsourcing company should also not ignore even a single complaint. Furthermore, the company should also understand that people don't always get delayed responses due to the carelessness of the employees. It can also be due to poor internet connectivity.
Read Also: Compendium Of Benefits Ensured By Customer Service Outsourcing
• Deploy the best software-
Having an intelligent and reliable software is as important as hiring a smart and efficient workforce. A software aids the customer in doing his work more swiftly. Moreover, not facilitating the employees with the best technology and system will make the working slow.
• Handle every irate customer overcall-
Everything on social media is out there in the eyes of the public. If someone is appreciating the work, the public sees it but if someone is commenting negatively about you that too never goes unnoticed by the social media users. The reputation of the company is what might get affected badly when one comments and posts rude and mean things about your company. Nothing goes from the online world until the time it's not deleted. Hence, you should try to resolve the complaint to calm the anger of that particular customer privately. This can be done through a private chat or through a phone call. This will at least stop the person from defaming the company further.
• Reply courteously even to the rudest comments and posts -
This is an extension of the point mentioned above. Your customer service outsourcing company should not completely ignore the bad comments and posts. This will leave a bad impression on other social media users. Hence, prior to making a call, the agents should comment publicly on the post acknowledging the grief and concern of that person.