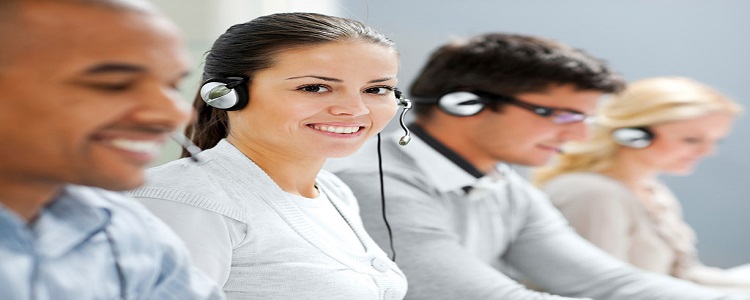 Time is the true essence of a business owner. Even you as a business owner may be looking for ways to reduce your workload from trivial tasks so that the core competencies can be looked upon with the attention they deserve. After all, the core tasks of your business are the ones that drive the revenue stream for your company.
Now, taking care of the grievance of your customers is another significant task that cannot be ignored. So, what would you do? Would you divide your effort & time between serving customers' complaint and focusing on the gist of your business? Or would you completely corner the customer service requirement and keep focusing on what's more important? Anyhow, the overall business productivity is going to suffer.
So, wise business owners find a way out of this critical situation by delegating their customer service department to a proficient third-party company. Customer service outsourcing is slowly but strongly gripping the business industry owing to the number of benefits attached to it. Advantages such as cost-effectiveness, offering time to focus on core competencies, enhanced performance and access to skilled professionals draw numerous businesses towards this prodigious strategy.
This said, what are the factors that should be thought-out before you start outsourcing the customer service? This blog is going to ship you through the aspects that are needed to be studied afore you go for customer service outsourcing. Let's start:
1: Prefer English speaking pros
Seeing the current scenario, English is the language that bridges the business industry at a global level. So, if you are planning to hire the freelancers or looking to tie up with an outsourcing firm, then ensure that English is the language that is not absent in their communication mannerism. If your outsourcing vendor is also offering the native language speaking agents, then it's an added advantage.
Read Also: Why Should Businesses Outsource Their Technical Support
The whole point to hire a customer service rep or company is to ease the customer interaction in order to offer a sterling level of experience. With English speaking agents, your customers will be treated with the superlative precision and pellucidity, which in turn makes your brand extremely credible. And that is the dream!
2: Experience level
Most of the business owners look for opportunities that can somehow save few bucks for them. But, implementing this thought process while you are looking to hand over customer service department is not nutritious for your business (so to speak). You may be enticed to hire someone because you don't want to shell out more bucks. Remember, the cost of hiring a lousy expert is always more than not taking someone good.
Big organizations always ensure to hire freelancers or companies that have a proven service record with high efficiency. This should be your approach too while considering customer service outsourcing. You may feel heavy in your heart as you would be compelled to pay more for an experienced agent, but, the implication of this would cross-off the regret. An experienced agent will know the skill and level of understanding that is needed in handling customers' grievance and complains. This will raise your customer service standard.
3: Availability
Another crucial aspect is how long or what is the timeline your outsourcing partner is offering to serve your customers. Some of the vendors initially ensure that they would be available all the time, but later on, you realize that their 'all-the-time' does not include weekends and holidays. This means all the customer calls in those days will go unattended.
So it is extremely paramount that you assess the availability factor of your outsourcing partner. A competent outsourcing company (like us) are known to offer customer service 24/7/365. Also, ask your outsourcing firm to clarify how many hours it is going to give your customers on a daily basis.
In addition, if you are looking to hire freelancers for your customer servicing, then ensure to see if the individual is willing for a long-term partnership. See, if the freelancer is accepting to work for a longer time period, it would save your cost and effort to hire and train new agent.
Read Also: A Laid-Back Beginner's Guide To Outsourced Customer Support​
4: Hidden task
Just to see if the outsourcing company or the freelancer is ready to follow your direction, put a hidden task in the contract or the screening form. For example, you can throw a sentence in between and ask the applicants (outsourcing companies or freelancers) to copy that sentence and paste it on top. It's just a simple practice to understand the focus and sensibility of the partner you are going to work with.
5: Interview
After you have followed the above tips, conduct a Skype or F2F interview with the vendors or freelancers. You have scrutinized all the details provided by them and now you just have to see which of them is the closest to what they have promised in the proposal. This provides you the real picture of your would-be outsourcing partner and you will never hire a dreadful associate. Preeminent IT companies are following the above-mentioned procedure to outsource tech support.