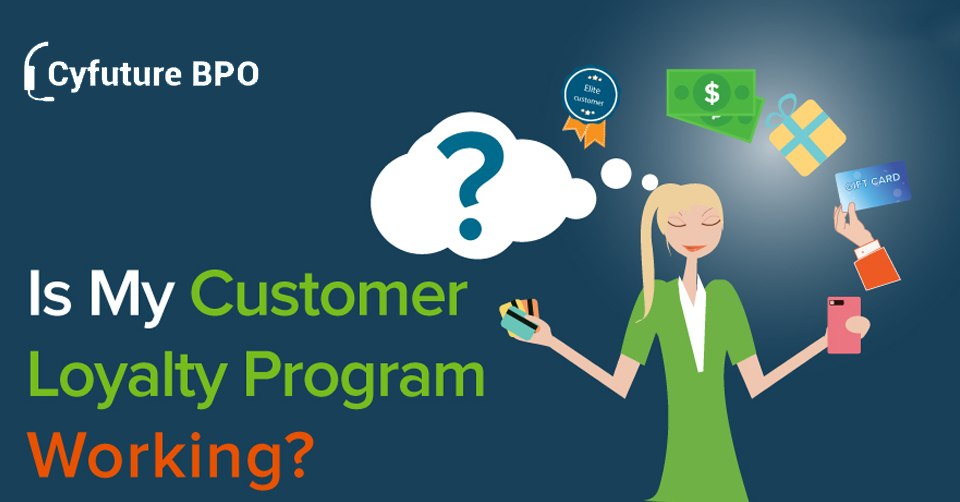 The inception of the term 'loyalty program' has brought in an intellectual revolution in the business world. Not only has it encouraged businesses to align their business expansion strategies as per rising customer expectations, but has also helped them explore new avenues of customer retention opportunities in the most hassle-free manner. Consequently, businesses and key decision makers have started embracing trusted customer loyalty stratagems that can help them foster and maintain proficient, reinforced, and value-centric bonds with existing customers.
Currently, millions of businesses worldwide are efficiently accomplishing their organizational objectives with the help of loyalty program models — benefits-based and points-based programs — in quiet a competent manner, and this has undeniably motivated thriving businesses to follow their footsteps. However, one must acknowledge the fact that in the business world, there is no standard methodology that can guide you to unprecedented success, under every dynamic scenario. Some aficionados of renowned BPO companies might argue that points-based loyalty program is a major force to reckon with, whereas others might have slight inclination towards benefits-based loyalty programs. You must comprehend the fact that although each argument (be in a favor of a strategy or against it) can have rational logics behind it, you just cannot blindly embrace any of loyalty program models without cautiously paying attention to various crucial factors associated with each of the plans.
Let's glean through the virtues and pitfalls associated with each of the loyalty program models.
Points-based loyalty programs: Unquestionably, this is the most popular loyalty program models, and businesses from diverse industry verticals and geographical realms are embracing this with the sole intention of boasting a loyal customer base. As this reward system is quite comprehensible for even a novice customer, points-based loyalty programs have gained immense popularity and acceptance among the millennials. Thus, this reward system model paves the way for better customer engagement framework. More importantly, points-based loyalty programs are intuitive and flexible in nature, and these factors have undeniably helped this model bargain crucial spots in all the organizational strategies pertaining to customer loyalty.
However, sometimes customers are apprehensive about various aspects of loyalty programs, and under such circumstances, they would straightway connect with brands through their helpline numbers. Herein, all the representatives taking care of crucial inbound call center services have to ensure that those apprehensions (pertaining to the points-based loyalty programs) are eliminated in the best possible manner. This is just a fundamental strategy that all the businesses (looking forward to embracing loyalty program models) worldwide have to be quite watchful about as this can basically govern the success rate of your customer loyalty programs or campaigns.
Read Also: How To Make Your Outsourced Customer Support More Effective?
Benefits-based loyalty program: Needless to mention, customers of today's era pay exclusive attention to the benefits ensured by any brand or business, and this factor has played a crucial role in scripting the success story of benefits-based loyalty programs worldwide. However, one must wholeheartedly agree with the fact that customers who pay too much attention to leveraging short-term benefits might not remain loyal to any brand, under middle-of-the-road circumstances. Thus, benefits-based loyalty programs might help businesses achieve various short-term goals, but this certainly not helps you carve your niche (in the stiffly-competitive business world) in the long run.
Some industry veterans have earlier questioned the efficiency and far-sightedness of BPO companies which have rolled out benefits-based loyalty programs and failed to the expected outcomes. However, time and again they have actually experienced that this loyalty program model is actually not that easy to handle, manage, and monitor, and therefore, various businesses have indeed failed to capitalize on the opportunities bequeathed by benefits-based loyalty programs. As a matter of fact, the complications and complex rules associated with benefits-based customer loyalty programs have also kept customers away from any such enticing offers, and this has been a major reason behind the lost stardom of benefits-based customer loyalty programs.
Read Also: Planning to Acquire BPO Services? Points to Consider
In a nutshell: Points-based loyalty programs certainly ensure multiple strategic benefits over benefits-based loyalty programs. However, while drafting loyalty programs strategies, you need to be extra cautious about the nature of your business, market segmentation, target audience, quality of inbound call center services that you can offer, and all other aspects that can have influential impacts on your organizational efficiency.