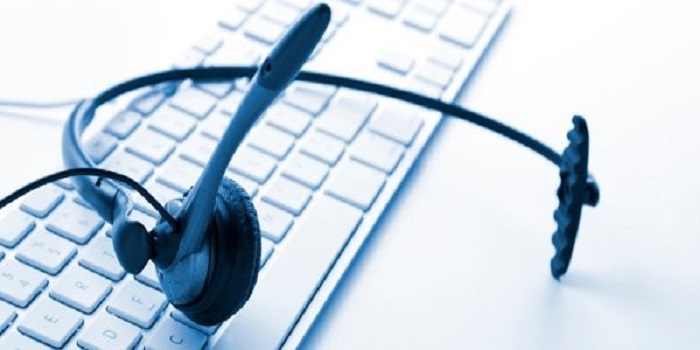 In this era of the Internet of Things (IoT), Information technology (IT) plays a major role in almost every aspect of a person's life. It is something that is also common among companies across the whole spectrum of the business world. IT has suddenly become an integral part of a business's day-to-day operations. This, in turn, means that any discrepancy and inconsistency in an enterprise's IT infrastructure can adversely impact their productivity and the bottom line as a whole. Therefore, it is imperative that one should have a proper support system in place so as to minimize and handle these technical risks.
One way to address this issue is to keep a support facility in-house which can prove to be an additional burden on the management. The other option is to outsource this process to an inbound call center services provider which has a double benefit of being very effective as well as cost-reductive. The process of providing support to IT related issues is called IT help desk or more recently it is popularized as IT service desk. It acts as a repository for all IT related issues and a conduit between the IT professionals and an organization's end-users.
On par with a fast-pacing world filled with tech-savvy end users, the help desk technology and functions are also evolving quite quickly. Though the foundational premise and the basic functionalities of the help desk are not privy to a dramatic transition still its applications and scope of use have taken to the sky.
Read Also: The Growing Significance of Inbound Call Center Services
Let us take a look at some of these rapidly evolving trends among IT help desk support services.
End-user anticipations
In today's smartphone world, everyone is interconnected through the world wide web as well as various social media platforms. It is next to impossible for businesses to get away with a substandard product or service. The expectations among clients are quite high and they are always on the constant lookout for fast resolution of their concerns and issues. Hence, it becomes important for businesses to deliver quality services with quick resolutions.
Also, customers do express and share their reviews and experiences on social media and among their peers and family. And delivering a service that is not on par with the industry standards can trigger migration of customers to competitors as well as dip the brand image.
Read Also:
The movement towards a mobile workforce
Among the vast pool of inbound call center services businesses, it has been observed that companies are increasingly favoring the Bring Your Own Device (BYOD) policies. This trend is a direct result of the cumulative shift of the industry towards a more mobile workforce. The implication of this switch is such that now IT help desk support services are required to respond to issues related to a growing plethora of devices over an increasing number of channels. This is further increasing the scope of these services and instigating new technical breakthroughs in this particular niche.
Cloud computing
The concept of cloud computing has brought about a major overhaul on how organizations, as well as people, use software programs. Open source licensing is another advancement that has left businesses flocking towards embracing SaaS (Software as a Service). Though these cloud resource software applications may produce lesser technical issues still they tend to update and change rapidly. And being a fresh technology, the end users do need regular support and guidance. As a result, help desk support services are also required to ramp up and specialize their operational capabilities so as to accommodate these new-age concerns.
New interactive channels
Along with the advancement of software and applications, the number of customer interactive channels are also increasing to support a growing number of end-users. The inbound call center services related companies are keen on accommodating these new channels so as to efficiently deliver support and solutions to their clients. People these days prefer everything on-the-go and as a result forum such as social media, chat and video chat are gaining prominence as an efficient alternative to the voice and e-mail channels.
Automation
IT service desks or any help desks for that matter has to deal with multiple users with different priorities and that too often within a lean budget and small teams. This is where the benefit of automation comes into play. Using automation helps service providers to boost the process productivity and also allows IT professionals to focus on other valuable works. The various help desk software provides a centralized management, streamlines and automates IT service management from ticket creation to resolution. Remote functionality is another advancement that allows IT support services to resolve issues without having to visit the concerned site which as a whole increases the business's productivity.