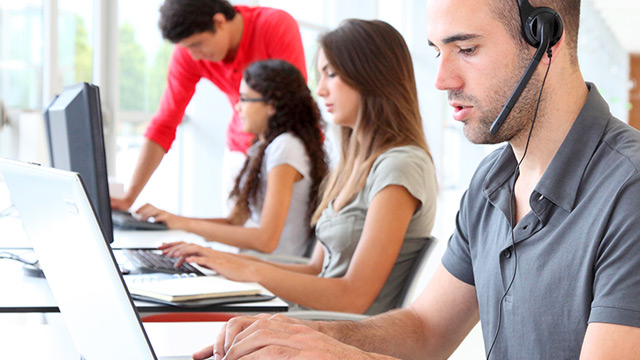 To sustain and survive in present day competition, it is imperative for a business to consumer (B2C) company to have a clear understanding of what its customers want and desires from it. As an owner of B2C organization, you may think that all that a customer need is quality product at reduce price or impeccable customer support service that you can easily ensure by collaborative with inbound call centers or a call centre company. Well, all these things matter to a customer, but that is not all what a customer want; there is more to what a customer wants from a business organization. The modern day customer wants peace of mind. He does not want to be associated with a company that fails to deliver on his needs and expectations. Today, a customer can no longer be satisfied with normal business offerings and support services. He wants extra and he does not mind spending money to get what he wants.
In this blog, we will be exploring the key features that a customer eyes on before collaborating with business. These features include:
Trustworthy Service
When a customer decides to buy a product of a particular brand and associate with the brand, he eyes at the customer care and support services provided by the company. When it comes to making a decision and selecting a brand to associate with, more often than not, trustworthy after sales services play a significant role. Customers like to go with organizations that avail services offered by inbound call centers to ensure impeccable customer support.
As a B2C business organization, you need to make sure that you not only meet your customers' needs and expectations, but exceed them. You can seek professional assistance of call center company that can help you deliver as per the requirements of your customer.
Read Also: Significance of Inbound Customer Support Services for Businesses
Honesty
In addition to trustworthy service, customers value honesty. They don't want to be associated with an organization that promises something and deliver something else. They refrain from associating with such organizations that make taller claims and false promises and seldom fulfills them. Customers no longer go by claims. They will go all the way to perform a background check to evaluate the authenticity of claims made by organizations. Therefore, it is advised that you should be honest with your customers and don't make any false claims.
As a B2C business organization, you need to ensure that all of your communications with your customers, including the information posted on your website, is 100% accurate. Your honesty will help you capture right clients and customers for your business who will help you accomplish your business goals and grow.
Round-the-clock excellent customer support
Today, when market is flooded with multitude of companies offering same products at almost same pricing range, round-the-clock excellent customer support emerges out as one such detrimental factor that helps customers decide which organization they want to go with. A customer buys a product or services of an organization with the intent to make the most of that product or services. No one knows when an issue may arise with those products and services and hinder the customer to use the product or avail services properly. A customer needs resolution of his problems instantly. In case, the issue arises in the darkest hour of night, the customer will not shy away from reaching out to the inbound call centers or call center company that provide the support function. Therefore to make its customers content with the support services, it is important for an organization that it offer 24/7 customer care and support services to make its customers feel that the organization is there to help, whenever the need arises.
You may consider setting up inbound call centers or avail services offered by call center company to ensure that you are available for your customers when they you need the most.
Read Also: How To Make Your Outsourced Customer Support More Effective?
These are the top three features that a customer look out in an organization while determining whether he should go ahead with the business or not. In addition to offering these features, organizations that offer customized products and services customers stand a better chance to attract potential customers and acquire new customers. If you too want to expand your business by retaining existing customers and acquiring new customers, you must consider offering the above mentioned features to your target audience.