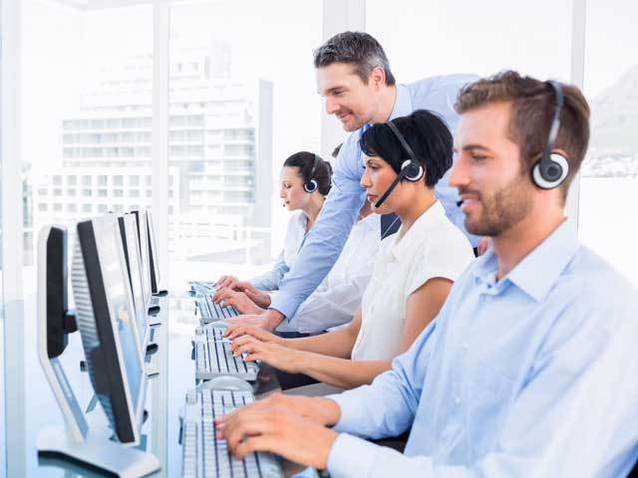 In the stiffly competitive business era, it has become dreadfully challenging for organizations to scale great heights of success. Not only has the stiff competition made it difficult for global giants and multinational companies to expand their customer base, but it has also exposed SMEs and startups to varied sorts of impediments and complications. In fact, nothing can assure you efficient accomplishments of your strategic business objectives if you are not well-prepared to minimize the side effects of stiff competition. Blue chip companies can ensure the same by outsourcing several mission-critical tasks to experts.
Outsourcing primarily involves delegating various business specific processes (such as product recall management, payroll processing, and so on) as well as non-core functions (such as facility management, data verification, customer service and so on) to outside companies on a pre-defined contractual basis. Earlier, organizations preferred conducting every single function and business specific activity in-house, and they did not mind major investment in staffing, equipment, facilities, and infrastructure that could help them handle and manage all numerous functions with utmost proficiency. It is so true that taking responsibility of conducting every function on their own helped enterprises a lot in scaling great heights over a period of time. However, as the business world kept on becoming much more competitive in nature, entrepreneurs worldwide had to come up with some innovative business ideas and approaches that would help them in not only delivering high quality inbound call center service for customers, but also in improving their operational efficiency at organizational level. That's where outsourcing comes into the picture. Read on to know how outsourcing can help enterprises carve a niche in the stiffly competitive business world.
Give more time to strategic planning: If you want to achieve your strategic business objective efficiently, then you need to plan well in advance. You need to dedicate your energy and time towards business planning, and this would be ensured if you embrace call centers outsourcing. It is no surprise that business planning is not as easy as it seems, and you have to take into account all crucial aspects, impactful influencers, and latest trends that can guide your business towards organizational excellence. As this is a cumbersome task that demands time and energy, you should embrace outsourcing. This would enable you to do devote your valuable time towards strategic planning.
Pay more attention to in-house workforce management: Workforce management is the most crucial aspect of business that can help you handle, manage, and execute every business specific strategies in the most competent manner. Not only workforce management can help you utilize your resources adeptly, but would also help you minimize your overall organizational expenditures. Therefore, businesses should willingly take effective, crucial, and strategic actions that can help them ensure excellent workforce management framework. By acquiring outsourced solutions for non-core functions, you can actually give more time to workforce management. This would help you improve your performance significantly.
Cost benefit: This unquestionably is one of the most advantageous aspects of outsourcing. Every enterprise vies hard to accomplish varied functions immaculately, in as cost-effective manner as possible, and therefore, they do not mind major investments in latest tools, competent professionals, and ultramodern infrastructure. However, they must know that outsourcing can actually help them maintain distance with such inconvenient expenditures indeed. Once you collaborate with any expert outsourcing solution provider, you no longer are compelled to bear major investments on staffing, technologies, and infrastructure, and this would help you leverage the cost benefits of call centers outsourcing.
Reinforce your bonds with customers: In order to win patronage, trust, and loyalty of your customers, you have to develop strong bonds with them. This can be easily ensured by facilitating them with highly efficient multichannel inbound call center service. As most blue chip companies worldwide do not have a distinct level of expertise and proficiency as it relates to customer service, they must seek solutions rendered by renowned solution providers. Thus, outsourcing can help blue chip companies worldwide maintain strategic, enduring, and value-focused bonds with customers, target audience, and prospects across varied geographical realms.
Conclusion:
Blue chip companies must embrace call centers outsourcing in order to maintain distance with the upshots of stiff competition in the business world.