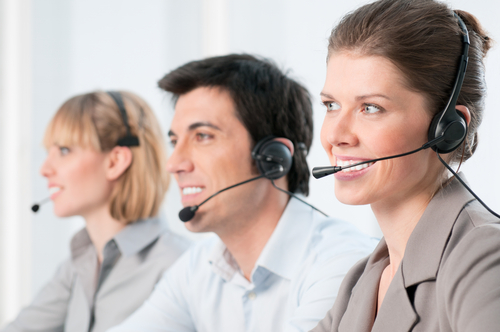 In recent years, business-customer relationship management has emerged as the most persuasive, influential business aspect. Gone are the days when top-tier business offerings, in conjunction with extremely enticing price tags, were more than enough to help enterprises envisage their drams of comprehensive growth into reality. At present, it is more about the quality of conversations, connection, and rapport that businesses share with consumers, and various predictive analyses have revealed that business-customer relationship management would undergo a massive overhaul in coming years. Herein, it becomes quite important for blue chip companies to pay attention to six crucial business-customer relationship management trends that would govern the ways businesses can effectively interact with their customers.
Pay attention to Artificial Intelligence (AI): You have to keep in mind that your customer service approach is a lot reliant on your ability to understand your customers' issues and queries. However, in order to maintain a high level of intelligence in inbound call center service, you have to prepare well and invest a lot on smart computing system. Herein, artificial intelligence has emerged as nothing less than a boon for businesses. It is a computing system that has inherent ability to comprehend customers' questions. It can easily help businesses process the language commands, interpret that efficiently, and respond to customers in the most user-friendly, humanized manner.
Read Also: Significance of Inbound Customer Support Services for Businesses
Learn what it means to be controversial: Nowadays, business is all about the reputation, and therefore, most decision makers are quite careful about this aspect. However, no business can actually acquire a reputable stature if they are not very mindful about controversies. Decision makers have to take calculative steps that can help them maintain distance with any controversies. If you fail to pay attention to this aspect, then you are unconsciously exposing your business to some legal complications. On the other hand, by paying attention to this aspect, you can easily maintain more valuable relationships with all the customers.
Comprehend your target demography: It is so true that marketing strategies and most business initiatives are drafted in the manner that suit the expectations of target customers. However, it is so sad, if not unfortunate, that businesses do not pay much attention to the same when they strategize their customer service framework.You must know that in order to deliver efficient customer tech support, it is quite vital to comprehend your target demography. You should strategize your customer service framework keeping in mind the income and age of target customers as well as the socio-economic structure of your target markets.
Nothing beats the significance of multichannel engagement: Bygone is the era when customers did not mind initiating telephone-based conversations or visiting your service centers whenever they encounter any inconvenient situation. At present, they are more inclined towards the convenience that businesses can offer. They like connecting with your representatives through the communication channel(s) that can help them fetch crucial information in the most effective way. Herein, it is nothing less than mandatory to ensure them multichannel inbound call center service. This will help businesses ensure more proficient business-customer management framework.
Get back to the basics: At present, keeping in mind the popularity of online channels of communication, lots of businesses have started serving their customers through live chat provisions. It is so true that most customers appreciate this approach; however, it must not be forgotten that some customers still exist who like connecting with you, your brand, or your business representatives, through telephones. Some customers still like visiting your shops and service centers to acquire efficient support. Therefore, it is high time to get back to the basics. This is an efficient way to ensure more effective business-customer relationship management.
Proactive action is the key to organizational success: Although proactive customer support has already gained immense popularity, nonetheless some businesses have still not paid attention to this aspect. They must know that if their customers would be ensured proactive assistance from fellow competitors, then it would become a bit challenging to maintain enduring, valuable relationships with even existing customers. Therefore, you have to ensure proactive customer tech support and personalized assistance if you want to maintain highly proficient business-customer relationship management framework. This will help you envisage your dream of organizational success into reality quite capably.
In a nutshell: Pay attention to these crucial business-customer relationship management trends that can help you accomplish multiple strategic objectives quite competently.