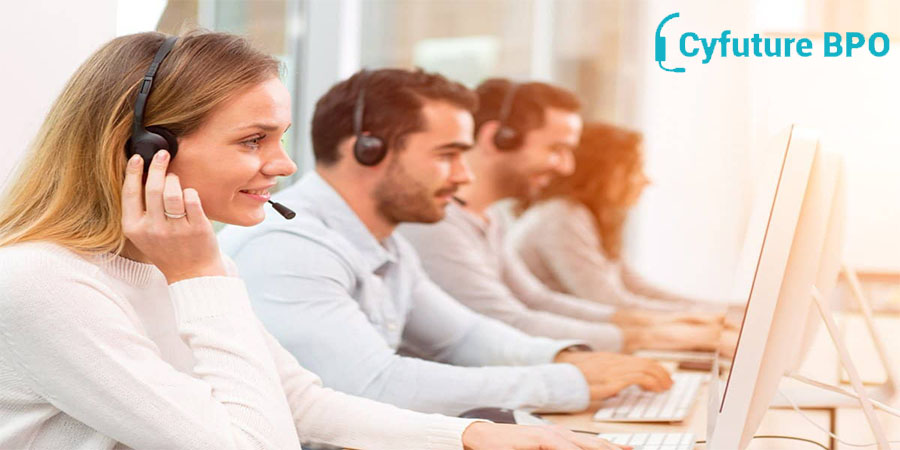 When your business has started to grow, you and your senior management get less time to deal with customer issues and queries. Since you have to focus on the much more important task such as smoothening the revenue generation process, so dealing with customers' grievance takes a back seat in your priorities. In these cases, call center outsourcing companies become more relevant and necessary for your business.
Call centers have been suitably categorized into two kinds; Inbound and outbound. An outbound call center is one in which calling agents make sure to reach the existing customers and prospects by calling them. They promote a number of products, services and additional offers to the customers. The outbound call centers target up-selling and cross-selling.
Another sort of call center is called as inbound call centers. These are the call centers that are involved in addressing the customers' issue and query by responding to their phone calls. As the name suggests, the inbound call center receives the call from customers who are facing some difficulty in handling product or services offered to them.
Inbound call center outsourcing services are becoming highly popular among the big companies as the owners of these organizations look to third-party vendors for the not-so-important tasks of their business. Also, companies that are small or has just started also outsource their inbound services, owing to limited finance and human resource. The SMBs do not have to worry about the investment in recruitment, training, and other aspects such as infrastructure and technology.
So, outsourcing does save a lot of your money and efforts that could have been utilized in setting up an in-house inbound call center. Outsourcing inbound call center services would offer you an edge over your competitors as the quality of service offered to your customer will be of superior range. This would increase the retention rate of your business as the customers would surely come back to your business due to the impeccable services you are offering.
When you approach a third-party company to avail the inbound call center services, you are offloading yourself with all the customers' support related tasks. This means that now you have enough time to give to the core operations of your business. If you are a product based company, then all your focus can rush back to the product development task. Similarly, if you are a service provider, your total focus can be now shifted to service marketing and promotion.
Now, let us see the kind of inbound call center services that are available by a number of outsourcers in the market:
Types of inbound call center services:
Technical Troubleshooting
IT and other multinational firms that are involved in offering advanced products and services are looking to outsource their tech support offshore. Since they already have a lot on their plate, so owners of these organizations feel right to outsource their tech support to third-party vendors. Customers also feel happy as they are interacting with the diligent experts who reduce their hold time and increase the probability of retorting the query faster.
Read Also: 10 Questions to Ask Before Technical Support Outsourcing​
Around-the-clock customer care service
Since no one likes to be put a hold on a phone call, so are your customers. The customers feel highly irritated and impatient when they are kept on hold by the call center agent. An inbound call center ensures to offer an unparalleled range of customer-related service. The inbound call centers have diligent professionals who have experience and in-depth knowledge in handling the customers' grievance with efficiency.
So, next time your customer calls, he will be greeted and very well addressed by your outsourcing partner's agent. This increases the brand value of your company as customers now recognize your business as the one that offers some impeccable customer services. Experts from the industry have also stated that the key factor due to which a customer chooses one brand over another is the customer service quality.
Read Also: Three Major Customer Service Trends That Will Gain Popularity In 2018​
Telesales
Telesales or telemarketing department is quite crucial. When a telesales expert reaches a customer on a call to market, promote, or sell some product/service, chances of customers making a purchase decision increases. Although, it is not easy as it sounds. Still, the most efficient telemarketers convince the customers on a phone call only to buy the product or service. An inbound call center offers the telesales services too. Businesses across the world are now outsourcing their telesales requirement to renowned inbound call center service providers.
Summary
An inbound call center is nothing but the voice and face of your business. And handing over such important responsibility to another company is a big decision. Just make sure to choose your outsourcer with consideration. Your partnering firm will somehow make sure that your customers are having the best experience when they try to reach your business. An outsourced inbound call center is hence a profitable choice.